NHS IT programme will not achieve its goals, says NAO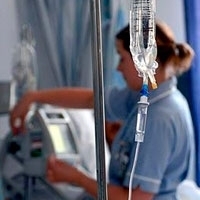 The original aim of the NHS IT programme – to install a patient record database accessible from any point in the NHS in England by 2015 – will fail, the National Audit Office (NAO) warned.
The £11.4bn programme – the biggest civilian IT scheme attempted – is currently running at least five years' late, despite scaling back on scope and shedding numerous suppliers along the way.
Amyas Morse, head of the National Audit Office, said: "The original vision for the National Programme for IT in the NHS will not be realised. The NHS is now getting far fewer systems than planned despite the Department paying contractors almost the same amount of money. This is yet another example of a department fundamentally underestimating the scale and complexity of a major IT-enabled change programme."
The report criticised the over-ambitious nature of the programme, which to date, has only delivered four of 97 systems to acute hospital trusts. It added that over two systems a month would need to be delivered in order to meet the revised 2015 timeline.
In a statement, The Rt Hon Margaret Hodge MP, Chair of the Committee of Public Accounts, said: "It is sad to see the Department's lofty ambitions continue to be compromised, as the vision of joined-up healthcare gives way to a bunch of local systems which will need even more money spent on them to allow them to talk to each other."
A Department of Health spokesperson added the NPfIT had delivered important changes including Choose and Book, the Electronic Prescription Service and PACS, which the "NHS today depends on for providing safe, responsive care".
Where will the government's health reforms leave NHS projects and programmes? Read more in Project June.