Northumbrian Water show commitment to professionalism
Northumbrian Water Limited (NWL) has been awarded APM Corporate Accreditation for the development of their project professionals.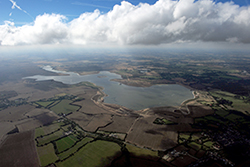 NWL operates in the north east of England, where it trades as Northumbrian Water, and in the south east of England, where it trades as Essex & Suffolk Water. Northumbrian Water currently provides water and waste water services to 2.7 million people, and Essex & Suffolk Water provides water services to 1.8 million people.

The company is licensed to supply over 1,170 mega-litres (Ml) of water per day which is drawn from reservoirs, where it is collected and stored, and from rivers and groundwater sources. It is treated at water treatment works before it is delivered by a network of pipes to homes and businesses. In the north east of England, waste water is also collected and transported from these properties via the sewer network and treated at sewage treatment works, before it is returned to the environment. Sludge, which is a bi-product of sewage treatment, is used to generate energy and, once treated, also as an agricultural fertiliser.

APM Corporate Accreditation relates to the Investment Delivery Department which is a professional project management house, employing 160 Project Managers (PMs) and Project Acceptance Engineers (PAEs) across the north and south operating areas. NWL is a Corporate Member of APM, and currently 44 out of 73 PMs are individual APM members. This includes six Registered Project Professionals and a further cohort of five PMs working to achieve this designation.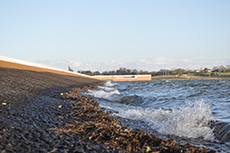 NWLs vision is to be the national leader in the provision of sustainable water and waste water services. The Investment Delivery team has a vital contribution to make in order to achieve this vision through the effective and efficient delivery of the capital investment programme.
During the Asset Management Plan 5 (AMP5) period (2010-2015), NWL expects to invest 1,200 million on new assets and on maintaining existing assets through asset-based programmes, using framework agreements to engage suppliers. The scope of the works and services to be delivered varies in value and complexity, ranging from reactive asset maintenance to the development of complex solutions and the construction of major treatment and network assets. The business operates ten-year framework agreements with their supply-chain partners and in the last 12 months, has awarded 500 consultant appointments and 500 construction contracts, amounting to two million man-hours. Between 900 and 1,500 people are employed on NWL sites on a monthly basis.

The 150 million Abberton Scheme represents the largest and most challenging project undertaken by NWL in recent history. The main element of increasing the capacity of Abberton Reservoir near Colchester in Essex by 58%, involved raising the main dam by 3.2m. This has increased the storage by 15 billion litres, securing water supplies to 1.5 million people in Essex for many years into the future. Associated works included causeway and valve tower raising, the construction of four smaller subsidiary dams, a new off-take pumping station, and diversion of 1.8km of public highway.
By removing the original concrete perimeter, re-profiling 17km of shoreline and constructing scrapes and perched lagoons, an additional 200ha of new wetland habitat has been created. In addition to the technical challenges the team needed to maintain the reservoir in full service without impacting water production and comply with the highest European environmental protection standards as required by the reservoirs status as a Special Protection Area (SPA), a wetland of international importance for waterfowl (Ramsar Site) and a Site of Special Scientific Interest (SSSI). After twenty years of planning and four years of construction the project vision is tantalising close to being fully realised. The reservoir water level rose above its historic maximum in January 2014 and is expected to reach its new top water level in spring 2015.

Ian Lumley, Investment Delivery Team Leader and lead for the Corporate Accreditation said: 'NWLs vision to be the national leader is built on five strategic themes: people, competitiveness, customer, communities and environment and our achievement of APM Corporate Accreditation can be aligned to all five strategic themes. In relation to people, APM Corporate Accreditation demonstrates our commitment to the businesss commitment for professional and personal development of employees.'
'It also helps NWL to appeal to prospective employees as a company that is committed to the development of project management professionals. Building the capability of our project management staff will improve our competitiveness, increase professionalism and produce more consistent project outcomes. Our focus on our customers, communities and the environment is reflected in ensuring that our projects are delivered in a way that minimises environmental impact, promotes positive interaction with the community and is based on sound ethical standards.'