Sellafield is the world's longest-term project. The nuclear reprocessing site's timeline stretches beyond the now familiar landmark that is London's Olympic Park, and the future completion of rail project HS2, and into the far distance, where only science-fiction writers dare to tread.
Hot on the to-do list is clearing out the Magnox nuclear-waste ponds. This is scheduled for 2025 – practically tomorrow in Sellafield terms. Final demolition of the ponds should happen in 2050. Other work is planned for the 2070s and 2080s, and final decommissioning for 2120. After that, we wait for the radioactive material to decay for 100,000 years. Workers know their great-grandchildren could be finishing the job. It's not an improbable thought – local MP Jamie Reed was a third-generation Sellafield worker.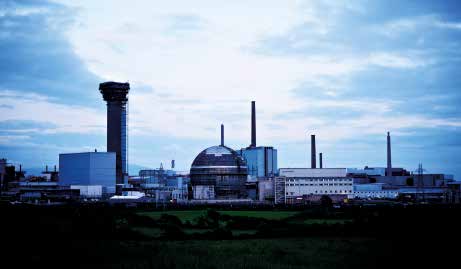 Day-to-day life at Sellafield is like nowhere else. It's a self-contained world covering two square miles. In its early days, Sellafield developed materials for Britain's nuclear weapons. It generated electricity from 1956 until the 2003 closure of Calder Hall, a nuclear power station incorporated within the Sellafield site. And now, in its third incarnation, it is a leader in handling and making safe nuclear waste from around the world.
Located on the coast of Cumbria, Sellafield has its own postal service, railway station, utilities, catering, laundry, fire service and even a dedicated police force. The layout is a complex melange of 1,300 buildings. There's the golf-ball shaped Windscale reactor, the first of its type, and Thorp (or Thermal Oxide Reprocessing Plant), where the spent fuel from the UK and overseas power plants is reprocessed and sent for long-term storage.
Perhaps most eye-catching is the Pile Fuel Cladding Silo, Sellafield's oldest nuclear-waste storage facility, built in the 1940s. The silo stands 21m tall, with its six waste-containment compartments holding more than 3,400m3 of intermediate waste, stored since 1952. That's the equivalent of 30 double-decker buses of material. For historical reasons, it'll be the last of the four 'legacy' storage ponds and silos to be tackled. Technicians will grab the waste using a telescopic boom and load it into 2,200 cubes, 3m by 3m in size, which will be stored. Decades later it will be transported to a geological disposal facility deep under the ground, where it will stay until the human race is a distant memory.
No margin for error
Standards at Sellafield are sky-high. In a normal job, you can make a mistake, apologise, and get back to work. An error at Sellafield will make the world's press and quite possibly a House of Commons inquiry. The scale of work here is vast; the workforce numbers 13,000. Europe's largest asbestos removal project, which is now completed, was at Calder Hall. In a nutshell, this place is a dream come true for project managers: the biggest challenge of them all.
Tony Carter is one of those lured in by the drama of Sellafield. "I came to Sellafield straight from school," he recalls. "They sponsored me through my apprenticeship and a degree course in mechanical engineering at Manchester University. I worked at the same time, so it took four years rather than three. No fees."
Ten years later, he's a mechanical engineer on the front line of nuclear decommissioning. The work is varied, cutting across Sellafield's many areas of activity. He's currently managing a 20-strong team working to integrate a complex portfolio of projects.
Early adopter
Carter is also one of the lucky few to have attended the new Project Academy created by Sellafield Ltd in 2014 in partnership with the University of Cumbria. It's a flagship concept generating a lot of interest in the project management world.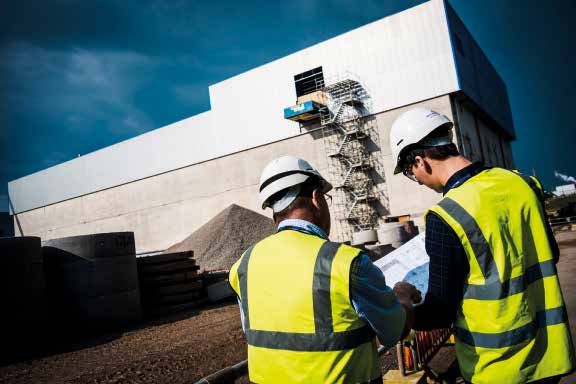 "The course I attended was an APMP Level D. It involves two three-day sessions with a three-hour exam at the end," he explains. "We went through 15 key areas, talking about project portfolios, the project environment, life cycle, governance, structures of organisations and projects, managing key stakeholders, planning, reporting, estimating, value management, scheduling, resourcing, risk management, leadership and team management."
A vital lesson he picked up was to decode the language of project managers. "I've been asking for a 'resource smooth plan', but that means something else in their language. What I actually wanted was a resource levelled plan. It really helps to know the right terms."
You might ask why Sellafield wasn't routinely training engineers and other staff in project management skills years ago. The truth is that project management has made incredible strides in recent years. It's only now that the talents of project managers are being appreciated by colleagues in parallel disciplines. Today, it's clear everyone can benefit from tuition. The Project Academy was set up with this in mind.
There are multiple entry points for all Sellafield employees, running all the way from staff with GCSEs, A-levels and Higher National Diplomas to those with a BSc or PhD. This means all members of the integrated project teams will have shared core knowledge and can cooperate more effectively than ever before to the standards the APM Project Management Qualification (formerly known as APMP).
Transferable skills
Academy founder Ian Marr, head of project management at Sellafield, made sure the tuition would be relevant for anyone. "We did not want it to be bespoke to the nuclear industry," explains Marr. "Project management is the same in our industry as any other. The fundamentals are the same worldwide. We had extensive dialogue with people at APM, including Alistair Godbold, who worked in the nuclear industry, and he agrees that there is nothing unique about delivering projects in the nuclear environment."
This rationale means the academy can approach issues from a pure project management perspective. Skills learned will be transferable to other jobs, should staff change roles or move on. And, intriguingly, it opens the door to people from outside Sellafield to attend the courses. "Local residents and employees of other companies are able to study alongside Sellafield workers," says Marr. "A young person seeking to enter the project management world can enrol. It's a fantastic contribution to the local area."
A model citizen
As a major employer and buyer of goods and services, Sellafield plays a big role in Cumbria's strong economy, which boasts unemployment of less than two per cent. Sellafield wants to act as a model citizen in the community, and the Project Academy is a key milestone in that mission.
Sandra Booth, pro-vice chancellor of the University of Cumbria, can see huge benefits from the community-first approach at the Project Academy, which she helped create. "We are serving the needs of Sellafield, but also the wider supply chain, the NHS, local construction companies and national parks. Project managers are required across sectors; it's not nuclear specific."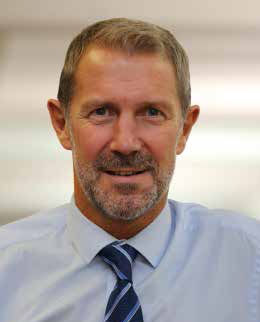 The university came to the partnership with a significant reputation in the field, having worked closely on similar schemes for the NHS and the teaching profession. As a result of the university's and Sellafield's ambition, the training is recognised by both the professional governing body and accredited at higher education level. 
For Sellafield, the Project Academy means staff across their functions can work closely with project managers, knowing the language, thinking and principles. At the same time, Sellafield is investing in creating a new cadre of specialist project managers through its APM Higher Apprenticeship in Project Management, lasting four years.
Candidates learn on the job across a broad range of project-delivery functional areas, working to gain the full qualification. They are rotated through controls, risk management, construction, commissioning and pre-operations. The apprenticeship is specifically targeted at over-18s looking to get the most thorough grounding in project management they can, while simultaneously learning the nuclear decommissioning trade.
When stakes are high
The stakes are certainly high: the UK depends on Sellafield to excel in everything – especially considering its budget of £1.9bn a year for the next century, making it more expensive than HS2 and Trident submarines. It's also the most difficult work being undertaken on these shores. New Scientist magazine describes the spent fuel ponds and silos as among "the world's most dangerous radioactive waste stores". Sellafield plays a vital role – and it needs staff of all disciplines to know and understand project management. The new academy will ensure they do, this decade, and in all the decades until the doors finally shut on this extraordinary facility.
---
 Charles Orton-Jones is a business journalist and editor.
---
 Sellafield in numbers
Employees: 13,000
Number of buildings: 1,300
Years for radioactive waste to decay: 100,000
Budget: £1.9bn a year for the next century
Amount of waste contained in Pile Fuel Cladding Silo: 3,400m3 (30 double-decker buses)
Amount of fuel reprocessed at Sellafield to date: 50,000 tonnes
Date of final decommisioning: 2120