Open for nominations to APM Honorary Fellowship 2015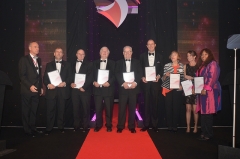 Do you know someone who deserves recognition for their achievements and contribution to the project management profession?
Is there someone you know who has delivered some significant projects or developed a new technique? Maybe they have published influential research or offered considerable support to the progression of project management?
If you have a person in mind then please put them forward for an Honorary Fellowship of APM. Nominations for this prestigious accolade will be accepted up until 1st June 2015.
Nomination details:
Each nomination needs one proposer and a seconder (at least one of whom must be a Full or Fellow member of APM)
Fill in the nomination form
Nomination to be no less than 400 words
Send your nomination by post to the APM Company secretary (any supporting attachments can also be sent in by email)
The deadline for receipt of nominations is 1st June
In addition to joining a long list of extremely prominent and esteemed figures APM Honorary Fellows demonstrate their achievement by using the exclusive HonFAPM postnominal letters after their name.
Newly appointed Honorary Fellows are also deservedly celebrated in a room full of their peers as they get presented with their certificate by APM president Tom Taylor at the annual APM Project Management Awards ceremony in November.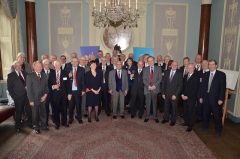 All Honorary Fellows then come together every year for an annual lunch, held this year at Home House in Portman Square, London.
Over 40 guests enjoyed a three-course lunch after being welcomed by APM chairman Steve Wake (view pictures).
For the full award criteria and nomination form please visit the Honorary Fellows webpage. Ensure your peers are duly recognised for their achievement and nominate by 1st June 2015.