Partnering to deliver an integrated programme at AWE, 23 Nov 2016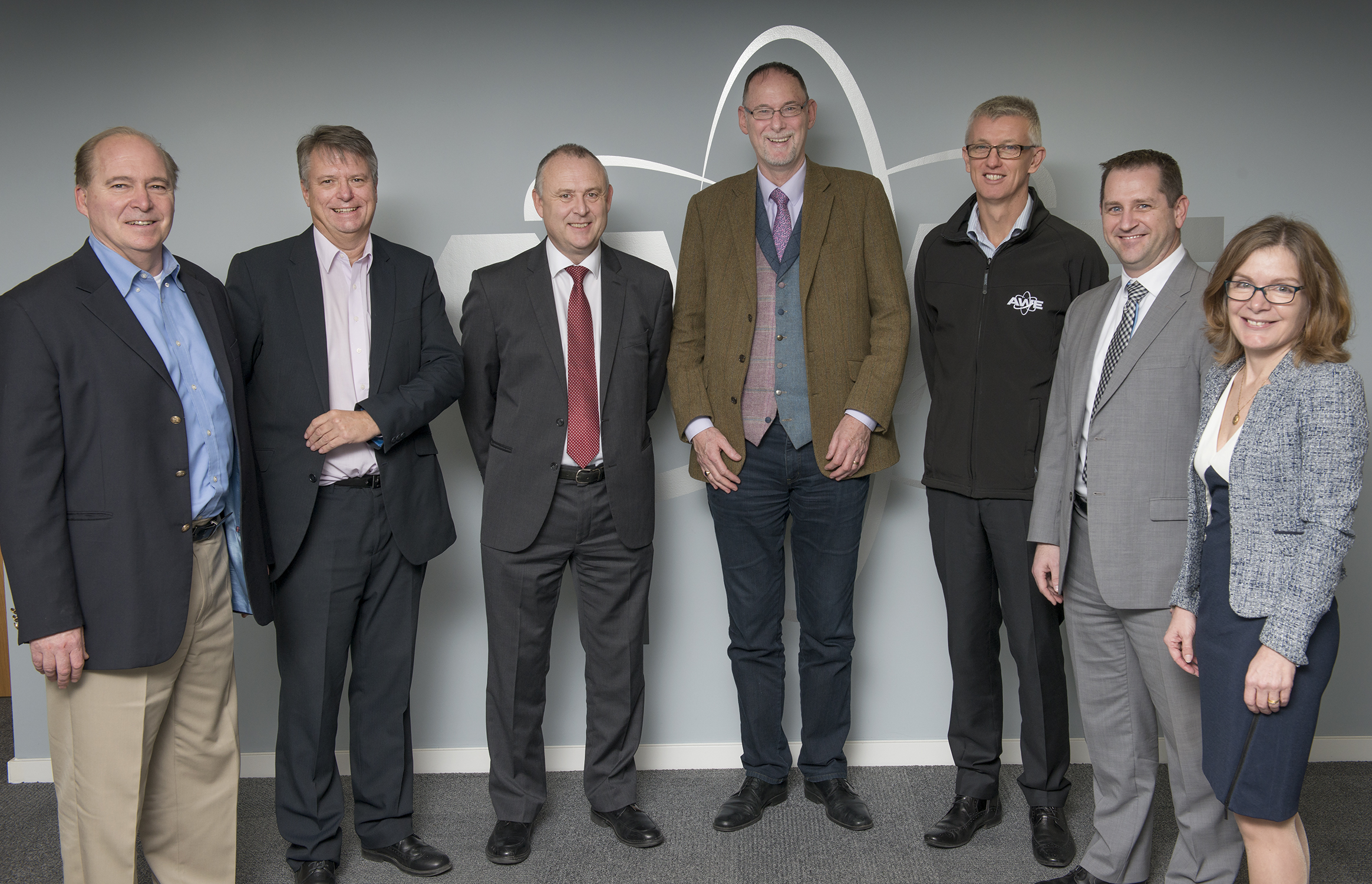 A large delegation of project management professionals from AWE and the Association for Project Management (APM) came together recently to share knowledge and best practice on project management – as part of a collaboration between AWE and the APM. 
The interactive forum shared AWE's journey to establish a Programme Management Office (PMO). In particular, how the PMO is supporting cultural change and engagement at AWE as well as the effect of the PMO on removing barriers and creating more integrated ways of working. Discussions also focussed on the right level of decision-making for programme delivery. 
Senior AWE presenters included Director of Programme, Graeme Nicholson, and Director of Programme and Supply Chain Management, Joe Adams. They described their commitment to delivering excellence in programme management at AWE – whilst recognising the challenges and demands of operating in a complex technical environment. 
AWE Head of Programme Management Office, Andrew Nicholson, said: "It was encouraging to note, from the large turnout, that we are not alone on our journey to an integrated programme managed by a PMO. The diversity of attendees has opened up greater opportunities for AWE to share with, and learn from other organisations." 
Steve Teasdale, who leads programme performance management at AWE, described the facets of earned value management (EVM). He highlighted its implementation at AWE, the processes involved, and the skills and professional development of the people who deliver industry-standard EVM.
AWE Head of Profession for Project Management, Bob Ward, said: "This was an opportunity to stop, reflect and describe our programme management journey. Sharing with external people helped us gain a benchmark of our success and the questions posed were very insightful. I look forward to the future collaborations that this event created." 
Insight was also provided by AWE Finance & Business Management PMO Representative, Jeff Maple, who spoke about how AWE's support to programme delivery is enabled through robust work breakdown structures, good planning, and effective EVM and reporting. Jeff described system improvements to support consistent operations across AWE against a single set of data.
Delegates commented positively on the maturity of AWE's approach to project management and how other industries can learn from applying good practice.
It is expected that the practices adopted within the PMO will continue to develop and improve over time. 
AWE looks forward to further engagements with the APM. 
For further information, visit AWE.co.uk
The presentation slides are available on the APM's slidshare account.