Planning for change: confirmed speakers announced
The joint APM Enabling Change SIG and APM Planning, Monitoring and Control SIG Conference will take place on Wednesday 24th February in Birmingham.
With a theme of planning for change we are excited to announce the following speakers are already confirmed.
For further details and to book please click here.

Stephen Jones, Chair of the APM Planning, Monitoring & Control SIG
Stephen Jones works in the Project Management Capability at Sellafield Ltd. He is a Chartered Engineer and an APM Registered Project Professional with 13 years experience in the nuclear industry and 17 years in the manufacturing industry.

Stephen is the Chair of the APM Specific Interest Group for Planning Monitoring and Control.

In his spare time he works for various academic institutions, he is a lecturer at the University of Warwick, a Professional Supervisor on the worked based Learning Masters Degree in Professional Engineering at both Aston University and Kingston University London. He mentors a number of project managers and engineers in various industries both here in the UK and Indonesia, including rail, petrochemical, manufacturing, nuclear and conventional power generation.(back to top)

Terri Harrington, Head of Portfolio Insight and Communities, Infrastructure and Projects Authority
Terri has been a project delivery professional for more than 10 years and has led a number of diverse major government projects, has worked in the private sector as a consultant advising on project delivery and is a Team Leader for assurance reviews of Major High Risk Projects.Terri graduated from the Major Projects Leadership Academy and is an APM Registered Project Professional
Terri's current role is to lead a team to collect, collate and analyse data from the Major Projects across Government for the purpose of monitoring progress and providing insights to improve project delivery and aid informed decision making by Ministers and Senior Stakeholders.
Terri is also leading on the development of cross departmental project delivery communities to build networks, improve knowledge sharing and ensure that we learn from experience rather than just logging lessons. This involves the development of an online collaboration tool to support effective engagement across departmental and organisational boundaries and to enable us to reach as many of those interested in project delivery as possible.(back to top)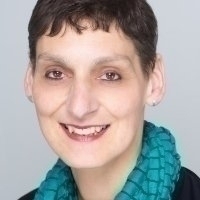 Carole Osterweil, Consultant & Advisor to senior leaders and teams
Carole Osterweil is a consultant and trusted advisor to directors and project delivery teams who want to improve productivity, increase confidence in their ability to deliver and, dare she say it, reduce stress.
She believes successful project delivery cannot be separated from leadership – what we say, what we do and how we conduct ourselves on a daily basis.
Her CV includes project and programme management in the NHS, IT and pharmaceutical sectors and over 15 years as an educator and accredited coach at Ashridge Business School.
Carole began life as a technologist before becoming an MBA and training in psychology. She's now co- leading the APM's research to develop a tool to improve project productivity by addressing the tricky people issues. She has also co-authored 'Coaching in the Project Environment' for the APM.
https://uk.linkedin.com/in/caroleosterweil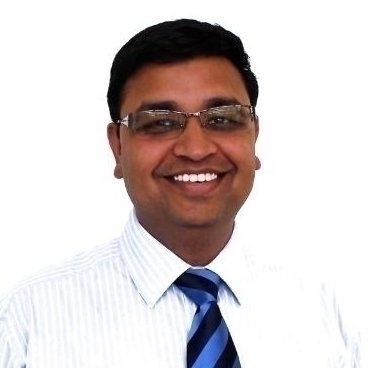 Parag Gogate, Head of Programme Management & Quality, Arcus
Parag Gogate is the Head of Programme Management & Quality for Arcus, a leading facilities management services provider overlooking development and delivery of change programmes, business improvement projects and IT system implementations. He is also responsible for delivery of IT support services, quality management, risk & business continuity. Parag was one of the founding members of Arcus in 2009 and prior to that spent 12 years in various Operations Management roles in the Hospitality industry globally.
He holds an MBA from Durham Business School and is a Lean Six Sigma Black Belt. He is also a certified PRINCE2®, MSP® and an NLP (Neuro Linguistic Programming) practitioner. Parag is a member of DSDM consortium and APM where he leads the Innovation theme of the Enabling Change SIG. (back to top)

Rod Willis, Director Behavioural Change, Assentire Ltd
Rod Willis shares new ways to explore the relationship between Group Dynamics and Organisational Character, using a systematic way of approaching Behavioural Change across organisations, groups and within individuals especially important during times of change. Informed by many roles, Electronics Engineering, a Manager in Hi-tech International Corporate and experiencing many M&A related Programmes.
Rod is also a member of The British Psychological Society (BPS) and is registered as a practitioner on the BPS's Psychological Testing Centre (PTC).(back to top)

Simon Williams, Transport for London
Simon has worked for Transport for London (TfL) and its predecessors for 19 years and is currently Head of Business Change Project Management. After a background in strategy, planning and commercial business development roles, Simon moved into project management and since 2005 has focused on the delivery of a wide range of business change programmes and projects. In recent years these have included a programme of over 60 initiatives to deliver a 30%+ improvement in London Underground reliability, and a major contribution to the successful delivery of the London 2012 Olympic & Paralympic Games. Based in the TfL PMO, Simon's team provides programme and project management and change management resources and advice on an internal consultancy basis. Current work includes a major transformation for the operating model, processes and technology in London Underground stations, the introduction of a "Predict & Prevent" approach to maintenance, implementation of a new Workforce Planning system, and a range of organisational change and capability development projects.
Simon was extensively involved in the development of TfL's PPM methodology and Business Change Framework. As professional head for Business Change Project Management within TfL he promotes capability development and best practice in integrating and applying project management and change management approaches, including leading a People Change Special Interest Group, facilitating a 600 strong change community, developing and delivering training courses and presenting to a wide range of audiences. Simon is a Committee Member of the APM Enabling Change SIG.(back to top)

Paul Chapman, Sad Business School, Oxford
Paul Chapman is a Senior Fellow at the Sad Business School, University of Oxford where he is a leading expert on the learning and development of executives, especially the people responsible for leading the delivery of Major Programmes / Major Projects typically valued at $1billion+. This work includes responsibility for the UK Government's Major Project Leadership Academy, MPLA, a one-year, part-time programme for the Major Project Leaders responsible for delivering the UK Central Government's portfolio strategic projects valued at over £500bn.
Paul Chapman sits on the Board of the Association for Project Management, APM, where he also Chairs the Professional Standards and Knowledge committee.

Trevor Jones, DHL
Trevor Jones is an acknowledged expert in project management and a Fellow of the Association for Project Management. He has wide experience across all DHL's supply chain sectors and European business. Trevor currently leads the Project Delivery department across UK& Ireland, he has held senior management positions at DHL for 13 years, working across all Sectors within the Supply Chain.

Trevor is also responsible for change management within the UK&I, ensuring that the project community is trained and developed in all aspects of change. Trevor's department is also responsible for the delivery an assistance in change certification through training courses, that are run by his team.(back to top)
Niall Faris, Thames Tideway

Niall is a Programme Controls Leader with a track record of success in delivering mega projects in challenging and demanding environments.

He is currently the Head of Project Controls Delivery, for Tideway - a £4.2bn, 25 km tunnel running mostly under the River Thames through central London, intended to provide storage and conveyance of combined raw sewage and rainwater discharges that currently overflow into the river.

Niall has performed leadership roles in multi-disciplinary project teams on both the consultant, contractor and client side. This has included the management of client and contractor change.(back to top)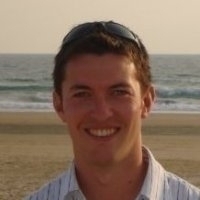 Michael Nightingale, Thames Tideway
Michael has a broad range of Portfolio, Programme and Project Controls experience gathered from developing and delivering projects in the Private, Public and Third Sectors in the UK, as well as a period of grass roots international development work in Africa.

He is currently Change Management Lead for the Tideway project, responsible for the management of client side change on the £4.2bn tunnel project which will upgrade the sewer system supporting central London, and will improve the quality of the environment on the River Thames.(back to top)

John Gillett, Enabling Change SIG
John Gillett was a committee member of the Thames Valley Branch for 7 years. He then helped to set up the Enabling Change SIG. John worked for Unisys for 25 years in a variety of Sales, Marketing and Solution Development/Delivery roles mainly dealing with the Public Sector including the Police, Courts and Local Government organisations. He then moved to ICL (now Fujitsu) where he managed 8 change programmes in 5 years and in the last 12 months there, ran their Local Government business unit.

He joined Campion Willcocks & Associates Ltd, one of the Top 5 Interim Management Companies that specialises in the provision of Project Programme and Change Management professionals, in 2002 to establish the Company's Public Sector business. He now runs his own specialist recruitment company and works part time developing new business opportunities for Jamesford Consulting Ltd. Additionally John is Chairman for the newly formed Mill Hill Neighbourhood Forum.(back to top)