Planning, Monitoring and Control SIG April 2017 newsletter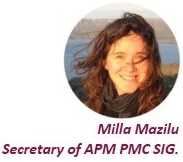 Welcome to the latest issue of the Planning, Monitoring and Control SIG's newsletter.
The group has been rather busy since the last newsletter; read on to find out some of the events we have supported, and our plans for the next few months.
As you read, please remember: the PMC SIG is run by APM volunteers; we are here to listen, and learn, so that we can better lead the PMC SIG.  If you have any suggestions, or if you would like to offer your time to help with any of our initiatives contact us.
---
 Past events
The SIG now has four workgroups covering BIM, Agile, Estimating and Complex.  We are always looking for new SIG members to join in to share their knowledge, experience and time, as well as develop and learn themselves.  If you want to get involved please get in touch.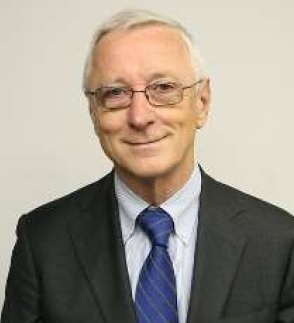 The SIG provided speakers for a number of events over the past few months.  On 7 February, Franco Pittoni, Director of FP Opera and recently co-founder of PIF (Process Innovation Forum), held a webinar on Schedule Quality for beginners, which was very well received by the hundreds of people who logged in for this.  Franco will be following this session up with an advanced session in the summer so keep an eye out for this on the APM events page.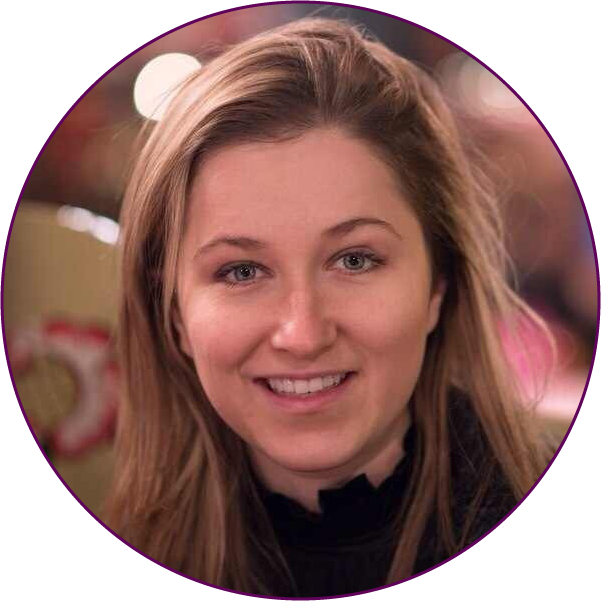 On 23 March, Tatiana Kotrikova, Project Manager, presented at Project Challenge on behalf of the PMC SIG, sharing the lessons she learned from almost a decade of working in the rail industry.  The presentation was well received by the 40+ attendees on the last day of Project Challenge, and generated some great debate.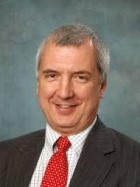 On 29 March, a joint PMC SIG and Thames Valley branch event was held on the topic of 'Governance of Complex Projects'.  The speaker, Simon Henley, Deputy Chair of the International Centre for Complex Project Management (ICCPM), gave real world examples of where complexity has impacted projects and programmes and highlighted his own experiences and the key aspects to consider when embarking on complex projects.  The topic generated a good discussion and questions from the 40+ attendees and resulted in a number of interested individuals willing to contribute to the PMC SIG Complexity Working Group.



Upcoming: APM Project Management Conference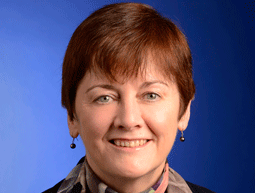 The upcoming year is a year of conferences, starting with the annual APM Project Management Conference on 27 April. The APM Conference will leave no assumption unchallenged, providing an insight into the future of our profession; the people, the practices and the projects and how they will transform the world we live in and the way we work. It is a diverse and stimulating line up of speakers, sponsors and exhibitors, this year seeing as the Conference chair Sue Kershaw - managing director, UK head of infrastructure programme and project management at KPMG LLP. 
This year the APM Conference will focus on creating a profession ready to face whatever challenges emerge as a result of growing demand for well-skilled project professionals, as well as growing political and economic challenges - including Brexit. Already large corporations are calling on specialist Brexit project managers - a term not heard of until recently.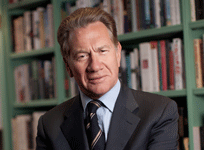 Amongst a diverse line up it has been confirmed Rt Hon Michael Portillo will be this years Featured Speaker. The former MP and cabinet minister Michael Portillo is now firmly established as a popular broadcaster and political commentator. 
To tackle these challenges we must break down the mould of what project management is perceived to be, challenging norms and prescriptive thinking, and then re-making the mould - essentially reinventing project management for a new generation.
Following the announcement in January that APM has been awarded a Royal Charter on behalf of the project management profession, the APM Project Management Conference will hold the first national event to mark this significant milestone. This will offer attendees a chance to talk to APM about its future plans and provide the opportunity to network with the leaders of the profession at a celebratory drinks reception immediately after the

conference. Please do join us!
Upcoming: EVA22 (Brexibility)
The APM PMC SIG is also supporting EVA22 conference (Brexibility) on 17 and 18 May.  This year's EVA focuses on the new normal: a fantastic place for a kick-start and a reboot of Project Controls in your career.  APM members can claim a 20% discount (see code below).
There is nothing better than a perceived crisis to make people get serious.  In times of prosperity many of you will have seen how slack and undervalued Project Controls and Governance can be.  But we have entered a window of opportunity to have another go at getting things right.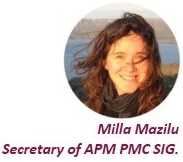 Project Controls is central to the PMO toolset, it is a proper career path to be managed and has some qualifications available!
If you are near Glasgow on 25 April our very own Milla Mazilu will be presenting Project Controls qualification, an evening event designed to introduce the APM PMC guide and explain the new qualifications that are supported by it.
Get your voice heard, your input sought and valued.  There has never been a better time to prove your worth, to get the attention of the people at the top.  Or you might be at the top wondering whether to jump! 
Come along, talk, listen, learn, discuss and see where it leads you.
As ever, #eVa22 will be different, entertaining and informative. Dinner will be served in the Hall by candlelight!
Attendees are middle to senior professionals with interests in project management generally, Project Controls, earned value and wanting to learn more about wider issues of transformation, successful change and benefit-driven portfolios.
They will also be very keen to set Project Controls onto a formal career path this year and are looking for like minds who will lobby for and champion this, as well as networking and business leads.
Government
Pharmaceutical
Defence
Aerospace
Construction
Utilities
Transport
Power
Generation
and IT sectors are represented.
Click here to book your EVA22 place, get 20% off by using code PROJCONBREX.  This offer is valid until 21 April 2017 only.
---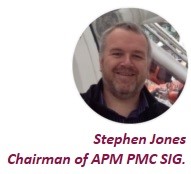 Upcoming SIG meeting dates
The meetings for the rest of 2017 are shown below.  A dial-in facility will be available, so contact us if you would like to use this.

21/04/2017 - Gardiner & Theobald, 10 South Crescent, London
19/05/2017 - Gardiner & Theobald, 10 South Crescent, London
09/06/2017 - Gardiner & Theobald, 10 South Crescent, London
14/07/2017 - Gardiner & Theobald, 10 South Crescent, London
08/09/2017 - Gardiner & Theobald, 10 South Crescent, London
13/10/2017 - Gardiner & Theobald, 10 South Crescent, London
10/11/2017 - Gardiner & Theobald, 10 South Crescent, London


The APM PMC SIG Annual General Meeting (AGM) will be taking place this Spring.
Keep an eye out for the details being published soon.
Thank you for reading our newsletter,
Committee members and Volunteers of APM PMC SIG 
---
 APM news
APM has launched its Salary and Market Trends Survey 2017, in collaboration with Wellingtone, and is calling on members of the project profession to share their views.
Powered by YouGov, the survey aims to gauge just how confident we are as a profession by exploring:
What role Brexit will play in our profession?
Whether the skills we need are changing?
Is the demand placed on our profession growing?
The survey is now in its third year running and has been built on findings from the 2016 Salary and Market Trends Survey, which received nearly 5,000 responses from industry, providing insight into trends and vital data that is key to successful forward planning for the industry.
Don't miss your opportunity to share your views and be part of the biggest survey of its kind in the UK