PMO and Value Conference: speakers and sessions announced
The  PMO and Value Conference will take place on Tuesday 25th October in London, an event organized by the APM PMO Specific Interest Group (SIG). 
With a theme of "what's the point of our PMO?" we are excited to announce the following speakers and their sessions abstracts:
For further details and to book please click here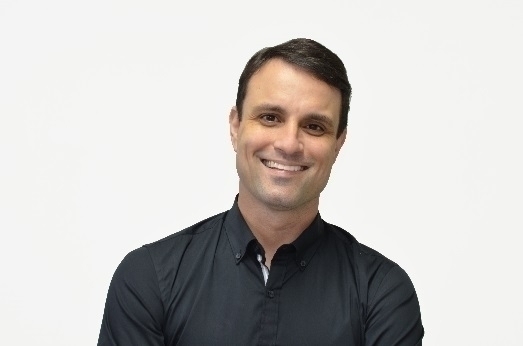 Americo Pinto, Research Director and Founder at PMO Tools, Chairman of the Board of Directors at PMO Global Alliance, and Executive Director at Noorden Group (via video call from Brazil)
Americo Pinto has over 20 years of experience as a practitioner and consultant focused on PMOs, Portfolio and Project Management in Latin America, USA and Europe. He was the recipient of the "PMI Distinguished Contribution Award" in 2011. 
Americo is the Research Director at PMO TOOLS Technologies, Executive Director at Noorden Group and the Chairman of the Board of Directors at PMO Global Alliance, a global community of PMO professionals.
For more than 12 years he has been a professor at Latin America's most prestigious universities, teaching to MBA students. He is a PhD Candidate at Skema Business School in France, researching on the topic "PMO Value".
He has published four books about project management and PMOs in Latin America and USA. He regularly speaks at the most important project management conferences in Europe, Americas and Asia. (back to top)

Session: PMO Value Ring
Is your PMO being challenged? If so, this is the time for you to change all your previous concepts about PMOs. Learn more about the PMO Value Ring, a new methodology developed jointly with more than 100 experienced leaders of PMOs, which will allow you to implement, redesign and manage your PMO by focusing on value creation. (back to top)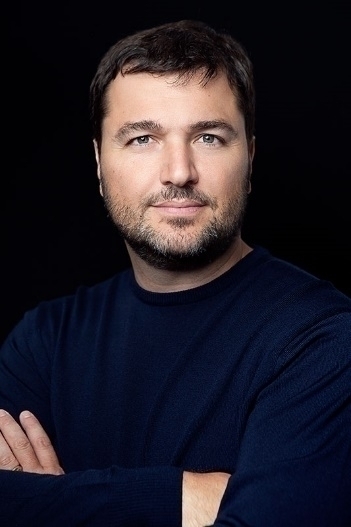 Ricardo Viana Vargas, PM Specialist, Ex-Director at United Nations Office for Project Services.
Ricardo Vargas is a specialist in project, portfolio and risk management with over 20 years' experience in the energy, infrastructure, telecommunications, information technology and finance sectors.
He is the first Latin American to be elected Chairman of the Board of the Project Management Institute (PMI), the world's largest project management organization. Between 2012 and 2016, Ricardo was director for project management at the United Nations (UNOPS) and was responsible for more than 1200 projects in countries like Iraq, Haiti, South Sudan and Myanmar.
Author of 15 books in the field, Mr. Vargas is a chemical engineer and holds a master's from the Federal University of Minas Gerais and certificates from George Washington University, Harvard Law School and Massachusetts Institute of Technology. (back to top)

Session: Determining the Mathematical Return on Investment of a PMO
In this presentation Ricardo Vargas will present a 10 step approach to calculate the mathematical ROI of a Project Management Office. 
Using a hypothetic example, the keynote will demonstrate how to calculate benefits and simulate scenarios of ROI using Monte Carlo Simulation. (back to top)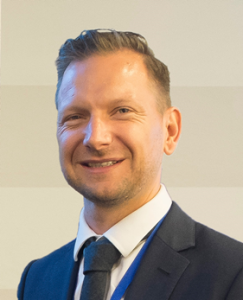 Matt Williams, Managing Director Conexion Systems
(via video call from Australia)
Connexion Systems is an Australian-based provider of innovative services and systems that enable project organizations to maximize business value generated from portfolios of capital investments. 
Matt has spent the past 15 years advising PMO's on governance and controls, and is a regular speaker at PMI, AIPM [Australia] and APM [UK] events on the topic of Benefits-led Portfolio Management.
Matt received his Project Management Professional [PMP] certification from the Project Management Institute in 2003.
In November, 2015, after successfully completing the New York marathon, Matt spoke at the annual Project Management Institutes' PMO Symposium, in Phoenix, Arizona, USA.
Matt presented the latest techniques for maximising the return on portfolio investment to avoid the common pitfalls of value exaggeration, value destruction and value decay.
Matt has spoken at several APM events including two Benefit's Summits. His is a great presenter and receives very high Net Promoter Scores!
Matt will be supported by Merv Wyeth (back to top)
Merv Wyeth, Managing Director, Chanctonbury Associates Ltd.
Chanctonbury Associates Ltd are the UK Service Delivery Partner of AMPLIFY: An Enterprise Software Solution for Benefits-led Portfolio Management
During more than 25 years of service with Sussex Police [1984 - 2010] Merv performed a range of operational & support roles in Criminal Justice, Crime Support, Programme Management & Business Change Management & ICT. As BCM on the £80M Mobile Information Programme at the National Policing Improvement Agency he was responsible for Benefits Management across 50+ Forces.
Since leaving the police Merv has worked in on a range of assignments including in the public sector; particularly criminal justice and blue-light services majoring on business transformation and digital technologies.
Merv has been involved in organising and marketing a number of blue-chip PPM-related conferences and events using a technique known as #eventroi.
He is a Fellow of the APM, Secretary to Benefits Management Specific Interest Group member of APM SIG Steering Group. He is a Better Business Case and Open Strategies Practitioner, and qualified in Managing Benefits & Change Management [APMG] 
He is passionate about improving standards and professional development and revels in networking and learning from others. He enjoys cycling, on and off-road - especially the Sussex south downs area, and walking his dog Molly. (back to top)
Session: Why your PMO needs to become Strategic; and what you need to do
The primary role of a PMO is to oversee the successful execution of the organization's strategy delivered through a portfolio of change initiatives [projects and programmes]. It is this strategic perspective that makes sense of the need for, and role of, the PMO. Without it a PMO's role and value is greatly diminished.
A favourite adage of mine is that 'You don't fatten a pig by weighing it.' That is not to say that weighing the pig or using alternative measures to assess whether the pig is 'ready for market' are not important - clearly they are!
As a farmer you do need to know this information in order to make a decision that it is time to sell the pig and optimise your investment in it. You also need to know whether it is the right strategy for you; to rear pigs, sheep, or cows, or grow corn etc, etc.
A Strategic PMO needs to be able to accurately measure, at the appropriate level of detail, each and every change initiative's exact strategic contribution to organisational strategy. 
But what do you if your organisation doesn't have a formal strategy, or those that it does have appear to be incoherent or incapable of being delivered - what then? Maybe you are faced with a dizzying array of upwards of 50 strategic imperatives?
This presentation by Matt Williams and Merv Wyeth will seek to demonstrate that becoming 'strategic' requires a strategic focus plus the relevant tools, techniques and processes, and necessary knowledge and skills.
Measuring the strategic contribution of change initiatives is key to successful project delivery and the creation of business value. And, most importantly for the PMO, a sure-fire way to enhance your reputation, increase your survival prospects and answer that tricky question 'What is the point of your PMO?" (back to top)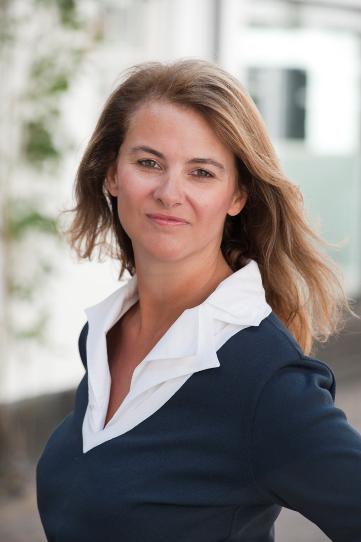 Ruth Saunders, Founder and CEO, Galleon Blue
Bringing almost 30 years of experience in marketing and brand strategy, Ruth helps clients develop, get Board buy-in to and implement innovative marketing strategies that deliver tangible business growth. 
Her work includes streamlining brand portfolios, developing innovative brands from scratch, creating new brand positionings for growth, optimising the customer and brand experience, increasing marketing spend effectiveness and developing commercially actionable segmentations. 
She works across a range of B2C and B2B industries – including FMCG, financial services, telecommunications, retail, media, travel & leisure and healthcare. 
Previously, Ruth was a 
- Marketing and branding consultant – at McKinsey and Prophet (where she led the London Office) 
- Strategic advertising planner with Saatchi & Saatchi and Mustoes
- Marketer and Market Researcher with packaged goods companies – Procter & Gamble and Mars. 
- Graduated from Birmingham University, with a Batchelor's Degree in Statistics and gained a post-graduate Diploma in Marketing.   (back to top)
Session: Handling challenging Board room conversations - PMO skills for articulating the value
 An unfortunate but familiar scenario plays out. A team comes up with a breakthrough idea that will drive short- and long-term growth. But once in the board room it all falls apart, with senior managers exposing cracks in the strategy where outcomes have not been clearly defined or supported with adequate facts. Defeat hangs heavy in the room, offset with blank stares and demands to rewrite the plans again.
In this session, Ruth Saunders will give you insights, tools and techniques to help you handle challenging Board level conversations, with the aim of getting senior management buy-in before the Board meeting and on the day itself.   (back to top)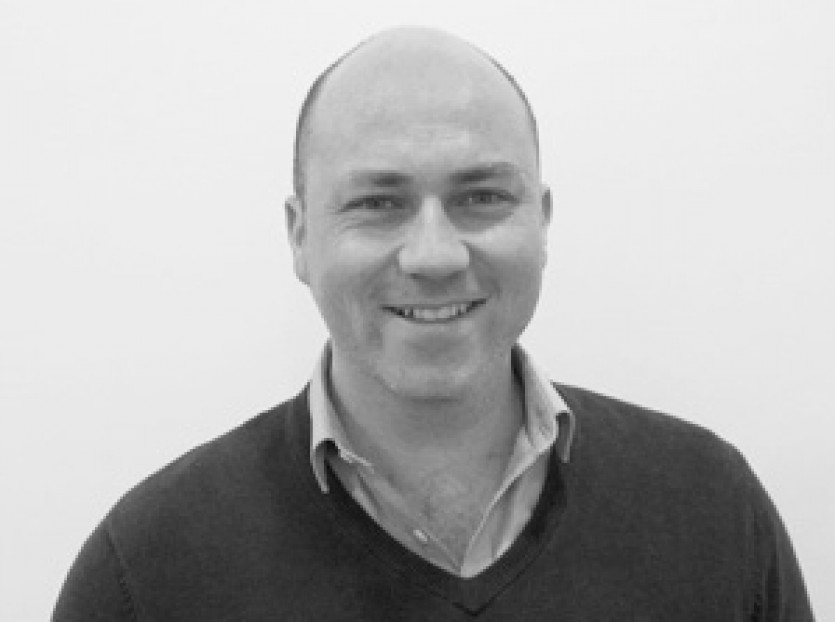 Ray Mead, Owner and CEO p3m global
p3m global is a specialist portfolio, programme and project management consultancy. As a senior, accomplished P3M consultant Ray and his team work globally to develop their clients project management capability through a mixture of training, consultancy and delivery solutions. In previous roles he has worked in Project Management, Strategic Channel Management and Training and Consultancy within the IT and Telecoms markets in the UK, Europe, China and Australia.
Ray is the author of "Delivering Successful PMOs" and is currently working on a new title around Organisational Agility.  (back to top)
In order to be successful, PMOs must not just create and demonstrate value to one sponsor or stakeholder. A high performing PMO is at the centre of its business, radiating value through 360 degrees. This talk will analyse what this looks like and provide tips and examples of how and where you can put this into practice. 
(back to top)