PMO SIG May Newsletter 2015
Welcome to the latest edition of the APM PMO SIG Newsletter

In this month's issue you can find our about upcoming events, a round-up of what the PMO SIG has been up to and the latest news from around the industry.
If you have any comments on the newsletter or would like to contribute an article to a future edition, please contact us.



Stay connected with the PMO SIG
---
A word from the PMO SIG Chair
Well here we are again, almost at summer and before we notice we'll be getting ready for Christmas once more! Sorry, sorry…
The first quarter has been an exciting one for me. With the departure of some of our committee members at the end of 2014, and with 2015 being the PMO SIGs 15th Birthday, we have taken the opportunity to review our structure and our modus operandi in order to re-establish PMO SIG as a focused and transformed APM Specific Interest Group.
Internal changes within the SIG Steering Group (SSG) have also meant that our representative to the APM is changing so what better time is there to re-invent ourselves?!
So what have we done? A call to arms was sent to all of our members to give them an overview of what it means to be part of the PMO SIG. This was supported by a newly defined and clearer structure which allows volunteers to join at whatever level of involvement works for them.
To make the structure effective we have devised three key work areas; Research, Events, and Marketing so that volunteers are not supporting the team in an ad-hoc way. We believe that this will also allow us to structure our knowledge management and contribute to things like BoK+.
I want to take this opportunity to thank everyone who got in touch with us responding to our email and offered their help and support.
So, back to 2015 and the PMO SIG birthday – I can't let a milestone birthday go by, so our Conference this year is being devised to be a celebration of PMO and its evolution. Thanks to your feedback, we are focusing on the use of social working to elevate the PMO in business to a community builder. We will take the opportunity to see how our peers have done it successfully, and find out about the pitfalls and successes of moving into this area. As always, we will ensure that the day is practical and allows you an opportunity to take back knowledge to your day to day role as well as do some networking of your own!

In June, we will have our AGM – on the 23rd June in Milton Keynes, so that you can come along and vote for the next committee.
In addition some evening events will be scheduled as well as looking into the opportunity for us to utilise the APM webinar tooling to get in touch with you more often on topics that matter to you.

Emma Arnaz-Pemberton
PMO SIG Chair
---
APM Competency Framework refresh



Following approval by the Professional Standards and Knowledge (PS&K) committee, the delivery format for the revised competence framework has been confirmed and preparations are now underway for the official launch. 
However prior to this, the APM will be contacting existing licensees in order to provide them with an exclusive preview of the contents, which have been approved by the appropriate assurance groups.
Following discussions with the team working on the launch, we are pleased to confirm that the PMO SIG will be involved in the launch of the framework as; for the first time ever, the Competence Framework contains PMO roles.
We will work with the APM to define a number of events that you can attend to find out more about the PMO roles, their context and the potential career path that this significant change to the framework will open up.
---

LinkedIn hot topics
Some of our favourites from LinkedIn

The PMO SIG and APM LinkedIn groups recently had a flurry of activity – some controversial, some not! Here are some of the conversations we felt would be valuable if you could give your opinions/experiences.
Ross Garlands – Understand PMOs SlideShare
The team help viewers understand what a PMO is and what it is not. Know what they do they do and how you can make yours successful.
The PMO Is Becoming Extinct
Simon Adler makes a point that Far too many PMO's hang on to the belief that following the process will hold them on course, he has yet to encounter many PMO's that introspectively review and challenge themselves as to why they are working in a particular fashion. Is this you? Or are you an innovator and constantly evolving?
How Much Is Your Data Worth?
At the APM Conference one comment that we took away from Will Bentley of HS2 is that the PMO's of the future is to own and manage your company's data. This infographic from Microsoft gives an interesting view on competitive advantage thanks to what they call the "data dividend".
The PMO Continuum
What are the eight possible functions of a project or program management office? What does your PMO do?
How Do You Deliver Continuous Improvement and Strong Relationships?
Albert Adebajo asks about the balance between delivering projects whilst maintaining good Stakeholder relationships. How do you find the happy balance?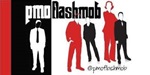 Heard about the PMO Manifesto? The PMO Manifesto was launched in 2014 and since then has been signed by over 150 practitioners.
You can get involved, find out more and sign it here.
---

PMO SIG Volunteers
Are you interested in getting involved with the PMO Specific Interest Group?
Becoming a volunteer is very rewarding! With access to like-minded individuals, PMO SIG (and other) events and opportunities to drive the PMO industry forward, it can help to increase your knowledge and expertise and will do no harm to your personal career path!
In 2015, the PMO SIG will be celebrating its 15th anniversary. The team have used this milestone to review and refresh their structure and working practices.
So, there really has never been a better time to get involved!
PMO SIG – Help us Shape the Future
Opportunities are available to join the PMO SIG committee and influence the development and promotion of Portfolio, Programme, and Project Offices as enablers to effective project delivery.
The SIG supports those involved or looking to be involved in project delivery in their efforts to maintain a balance between the real-life pressures and challenges of the industry, and the governance and assurance which an effective PMO can bring to support businesses to manage change.
Following our contribution to the new (and soon to be published) APM Competence Framework - specifically in the extension of the framework to include PMO roles – we are also looking at how we can support the development of these roles in a practical way for the benefit of PMO practitioners.
However, to shape and drive the SIG's strategy and plans effectively we need more support and are inviting volunteers from the SIG membership to join the PMO SIG Committee.
The SIG's aim and objectives are to provide a forum for portfolio/programme/project management office (PMO) professionals to meet and discuss matters of mutual importance and to create knowledge to be shared across the PMO community. SIG holds conferences and networking events that allow like-minded professionals to get together, share ideas and develop content which helps drive the PMO profession forward.
This means that we are focused on:
Developing the profile of PMO across a number of sectors
Undertaking a PR role for Portfolio, Programme, and Project Offices
Collaborative community building and offering opportunities to network
Seeking successful ventures and growing partnerships with like-minded organisations
Closer working with APM branches, APM initiatives and management
Providing a contact and information base for those wanting to develop their careers/move/make changes
Some examples of the roles performed by committee members include:
Being an active member, contributing ideas, discussion points, and influencing and developing strategy and plans for the future of the SIG
Attending, contributing to, and championing the activities of the SIG
Representing your organisations / industries views and the need for PMO's – and representing the SIG back into your organisation
Organising conferences and SIG events - everything from setting agendas, identifying speakers, agreeing locations, and developing budgets
Engaging with other SIG or branch members to identify ways in which we can work together to bring mutual benefits for SIG members such as combined events
Creating and responding to APM PMO SIG networking opportunities such as blogs, LinkedIn, and tweets
Contributing to articles in publications such as 'Network' and 'Project' magazines
Actively taking responsibilities in the 'month to month' running of the SIG
Providing leadership and encouraging others to be involved in the activities of the SIG
Being a committee member can provide a range of benefits to you, such as:
Helping to shape the future of PMO – both the SIG and the industry
Giving something back to the less experienced members of the profession
Gaining access to knowledge about the latest thinking, methods, tools and processes
Testing your project management thoughts and ideas on others without judgement
Building a network of specialist contacts to help you in your career
Developing your leadership skills
Knowing you are part of a team where your contributions can make a difference in helping others
Generally, the commitment is for a few hours each month, with meetings held most months (face-to-face and dial-in options), and with reasonable expenses paid by the APM.
So, if you want a challenge and wish to volunteer click here and complete the online survey submitting the details in writing no less than seven (7) days before the AGM by Tuesday 16th June 2015. Or if you simply want more information, please get in touch.
Role Eligibility
Chair
Associate, Full or Fellow member with at least 1 years APM membership and membership of Branch or SIG committee
Secretary
Associate, Full or Fellow member with at least 1 years APM membership and membership of Branch or SIG committee
Committee member
Full, Fellow, Associate or Student member
Election of the officer posts of Chair and Secretary will be elected at the first meeting of the new committee.
---
Upcoming events and Dates for your diary
Visualising the relationship between projects and benefits & PMO SIG AGM
June 23rd, Milton Keynes
This workshop will cover benefit identification and mapping techniques, and will provide suggestions and tips on how to successfully facilitate these benefit discovery workshops.
The PMO SIG AGM will also take place during the day. If you would like to put yourself forward to join the Committee, click here, and submit the details in writing no less than seven (7) days before the AGM by Tuesday 16th June 2015.
PMO SIG Birthday Conference:
Autumn (TBC), London
The PMO SIG is 15 years old this year! The team want to celebrate this milestone with a summer conference that focuses on how the PMO world has evolved – there may also be some celebratory cake…
The ability to work in a 'social' way is becoming more and more important for PMOs – internally to ensure that your business is engaged with the services you offer, and externally which is how and where you glean your industry knowledge to continually improve the way you work.
At this one day event you will be able to understand what can help to elevate your PMO into a true community builder and bring best practice and emerging practices into your day to day.
Fancy contributing? Click on this link below or contact us and let us know your experiences:
Does your PMO use social media and networking internally for knowledge sharing?
We are looking for PMO's who have used social media and networking as an internal tool to support the growth and maturity of PMO and project/programme management in an organisation.
So, if it's GoogleChat, Yammer, SharePoint, Webinars, Chatter, or something else... If you have tried, tested, been successful (or not) with the 'modern way' of engaging and would be willing to share your experience, get in touch with PMO SIG!
We have selected some upcoming APM events that will be of use to PMO Practitioners:

The Project Initiation Route map: How, when and why?
May 19th, Webinar
Infrastructure UK, in collaboration with the University of Leeds and supported by the Infrastructure Client Group, have developed the Project Initiation Route map (Route map). The route map aids infrastructure providers in strategic decision-making for specifying and initiating major projects by providing a structured approach to assessing and improving sponsor, client and supply chain capability and integration.
Heathrow Airport governance programmes three years on and Governance SIG annual general meeting
10th June, London
Over the past few years the APM Governance SIG (specific interest group) has run a series of events showcasing real examples of governance and sharing good practice.

We are delighted to welcome Helen Gamlin, Head of the Programme Management Office from Heathrow to present and share insights. GovSIG invite members and guests to hear from LHR Airports (Heathrow) on lessons learned and the development of their governance of programmes.
---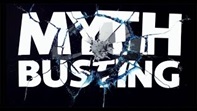 PMO SIG Out and About
APM Conference
This year's APM conference was focused on the Myths that surround project management; and busting them!
The myths were split across three different themes, the delegates were able to select which sessions to attend: People, Delivery, and Big Project myths.
The conference has a great buzz around it, it was opened and closed by two very inspirational speakers. Dr Ben Goldacre, author of Bad Pharma, kicked off the day with an insight into randomized testing. As it happened it was very interesting and made a lot of people question the way that they may work because of the infamous 'it's the way we have always done it' syndrome.
Matthew Syed, author of Bounce discussed the differences and relationships between talent & hard work. Matthew really made you think about how you are wired. For me specifically, if I really am bad at math!
The APM and its members highlighted four key messages from the conference:
• Work with your teams strength to compliment your differences
• Draw on and learn from past experience
• Innovation is key
• Invest in people
These four messages really were music to my ears as I am a passionate advocate for each one for many different reasons. You can read about these four messages on the website here, but one additional message for PMOs really made me sit up and think about the future of our situation within business.
Will Bentley, Programme Controls Director at High Speed Two (HS2) Ltd gave the delegates a detailed overview of the HS2 programme and the governance that has been applied to it. Within this seemingly impossible to govern complex programme that will last well past some of the readers of this publication retirement age, Will and the team have created an effective governance model that has been designed with the future in mind.
Whilst selecting and defining the technology that will need to be trained into the UK in order that future generations are able to maintain HS2, mobile applications being developed face an impossible conundrum – how do you build applications specifically for technology that doesn't yet exist? If you think about mobile technology and the last 15 years (remember the millennium bug panic, the dial- up internet, and even your first mobile phone?,) and think about the progress that has taken place at speeds that are difficult to fathom, and then remember that we are dependent on it every single day; building applications for 10, 15, or 20 years' time seems a successful improbability.
Will talked about the challenge that this caused and how the team turned the problem on its head – instead of focusing on technology, they focused on the data. The HS2 team plan to make the data so clean, and so logical, that it should be able to be applied to whatever technology is available at the time. Of course nothing is guaranteed but the logic is sound!
So, you're thinking that this is all very interesting (if you are that way inclined) but what does this mean for PMOs? Will believes that PMOs should start looking at how they can own and manage the data, its flow, and its management for business, because this is the way forward. I'm sure that there are plenty of you wondering what your IT CIO and his/her teams would say if PMO turned up tomorrow and said "we will now own and manage your data". I know what mine would say!!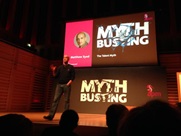 So, should PMOs be keepers of data? The logic, again, is sound – we manage the configuration of tooling, templates, and the implementation of new processes and systems into business – why not complete the loop and manage the data also? The skillsets are one of the biggest concerns, surely! Not many PMO's have the skills; or even the inclination in some cases, to get involved in data management. But is Will right? Following the big change in PMO services that has already happened from admin to capability, is this the next step for PMOs?
PMO and Assurance
On 26th February the APM South Wales and West of England branch hosted a joint event with the PMO and Assurance SIGs in Filton, Bristol.
The full day event was entitled 'Everything you wanted to know about PMOs and Assurance but were too afraid to ask', and was very well attended by people from a broad cross-section of industry and the public sector.

Chris Mills, one of the PMO SIG committee members, kicked off the event with a presentation about PMO people, styles and lifecycles. He described how the P in PMO needs to be clearly understood to ensure that it provides the right support to the right level in the organisation. He talked about the different roles and services that PMOs undertake to support an organisation and the planned introduction of formal PMO role profiles a part of the new APM competence framework. Chris also talked about the work of the PMO SIG and the benefits of volunteering or being a committee member.
 
Other presentations included 'Why a PMO for TfL?' a Case Study from Mark Woodhouse from the PMO at Transport for London. He highlighted the importance of the 'Centre of Excellence' role of the PMO in owning the PM methodology which includes a knowledge hub of important lessons, handbooks and interest groups. The PMO also ensures consistency of reporting and delivery within all projects and programmes. Mark also described the PMO's activities in areas such as internal assurance, performance and controls and business change.
 
A second Case Study was presented by Tim Warren (BMT Hi-Q Sigma Ltd) and Emily Hall-Strutt from the Government Valuation Office Agency (VOA). They presented 10 lessons learnt from implementing a Portfolio Management Office. These included ensuring there is strong sponsorship from a senior manager, avoiding duplication of effort with tasks that are already being performed, and getting buy-in to the PMO from key stakeholders. This generated some interesting discussions on how to demonstrate the value of a portfolio management office to a senior executive in an organisation.
Emma Arnaz-Pemberton
APM PMO SIG Chair