Prioritise your portfolio using a benefits management framework – or "Why we do stuff"
A hardy crowd were welcomed to the Novotel Nottingham/Derby on Wednesday 11 March 2020, by Emma Carroll-Walsh and Saleem Akram. Benefits management is a key topic, and many organisations (government, commercial, charities) are setting up communities of practice to change their focus from specification-led to objectives/benefits-led. It results in more success.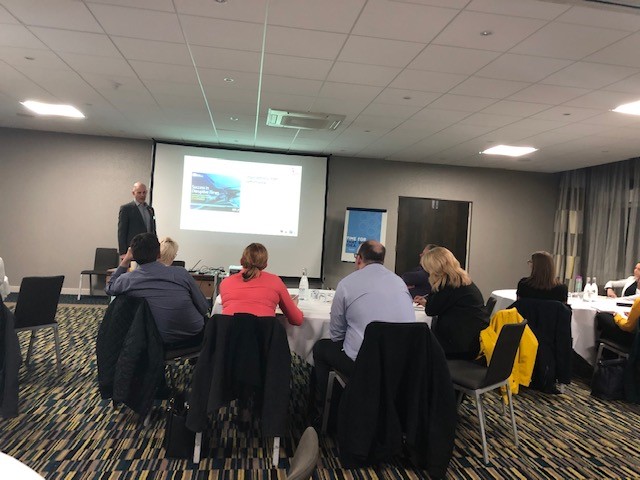 Our speaker, Dr Hugo Minney, is bang up to date. At Sellafield Ltd (the largest and most complex nuclear site in Europe), and at Manchester University, he's working to deliver the change in culture needed. Hugo talked about some interesting case studies, including changing the law, and for large organisations and small organisations, to illustrate that we're all on the same journey.
Hugo illustrated that benefits management is not complicated. In fact it's "child's play" (see slide 23). It's a completely different way of thinking, where you (the project manager) actually engage with stakeholders to make decisions to optimise value rather than to stay within your tolerance for a stage or tranche of delivery. It makes the control-freaks amongst us nervous, but for the experienced project managers such as the people in the room, it can be liberating.
We had a good mix in the audience- project leads (eg sponsors) and project delivery (eg project managers) in the majority, and some students to tell us what the professors say we do (we don't do that). By using Mentimeter, we got fantastic feedback from the audience about what professional bodies like APM and British Standards Institute can do to help organisations develop benefits management (see slides 46 – 48 for the audience feedback). And someone won a copy of the APM book "Guide to using a benefits management framework" (Minney & Parris Nov 2019).