Profile of a project manager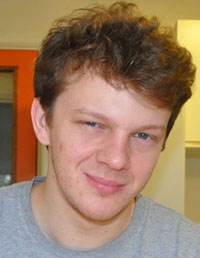 Name: Patryk Fraczyk
Membership grade: Student
Why did you become a member of APM?
After graduation, I wanted to pursue my interest and to continue learning more about project management. The breadth of knowledge and practical experience present in the APM supported my initiative. I also found getting to know the industry and project managers very helpful when embarking on a career. This, I believe, helps me to understand the profession and its challenges.
How did you get into project management?
During my undergraduate degree, I was involved in projects within an international student organization AIESEC. Through this practical experience of teamwork, planning and organizational behaviour to name a few, I have learned that this is what really enjoy doing. Consequently, I pursued MSc in Construction Management which predominantly involved construction project management.
What would be your top tip to any aspiring project manager?
Being pro-active in whatever you are doing plus giving due attention to social interaction and social aspects of projects.

Describe yourself in ten words or less:
Risk taker, challenge seeker, open to compromise and assertive when necessary.
If you had to spend the rest of your life on a desert island, what album, book, film and luxury item would you take with you?
Album: Forget, by Twin Shadow
Book: The Complete Essays of Michel de Montaigne, I could eventually indulge myself in reading it all
Film: The Clockwork Orange by Stanley Kubrick
Luxury item: A radio
If you could have dinner with anyone, living or dead, who would it be and why?
It would be a film director Roman Polanski because of his incredible talent in depicting reality.

If you're a member of APM and would like your profile to appear in Network magazine, please email: marketing@apm.org.uk

Become a member of APM.