Profile of a volunteer - Anita Suji
Name: Anita Suji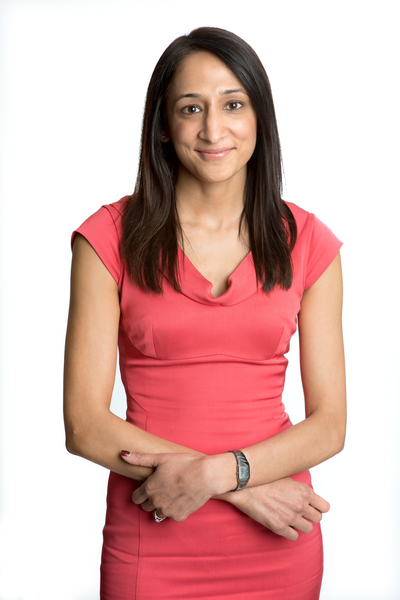 Current role: Associate Director
Previous role: Quantity Surveyor
Number of years in project management: 8 Years
Q: How did you come to work in project management?
A: I started life as a Quantity Surveyor having graduated from a Quantity Surveying degree at Kingston University. I during my time as a Quantity Surveyor found myself drawn to organising projects rather than its cost management. I began Project Managing my existing projects and taking up other companywide projects to manage. It was suggested to me that I would be better suited to a Project Management role rather than the cost management. I researched the options and made the decision to apply for an internal transfer to our Project Management team.
Q: What attracted you to the project management profession?
A: My natural strengths are organisation and management and therefore, I think that I was destined to be a Project Manager. I also get a great sense of satisfaction making projects happen and influencing their paths. I enjoy the daily challenges that projects bring and gain satisfaction in resolving these.
Q: Have you ever changed the industry or sector in which you work, and if so how did you go about this?
A: As mentioned previously, I moved over from the Quantity Surveying world where I spent 4 years of my early working life. I moved within the construction field so there was no real need for me to acquire further qualifications. It was considered more important for me to acquire experience managing projects. However, I felt the need to acquire Project Management knowledge so I enrolled in an MSc Project Management at Reading University
Q: What tips would you give to someone interested in a career in project management?
A: If you are a motivated individual who is passionate and goal orientated you already have the characteristics of a good Project Manager. If you are interested in Project Management I would firstly suggest that you sign up as a member of the APM and attend their events. This will allow you the opportunity to meet other Project Managers who you can speak to about becoming a Project Manager. You never know who you might meet!
Q: Why did you decide to become involved in WiPM?
A: I attended my first event some 2 years ago at which I meet a very interesting array of people. At the end of the event the Chair requested anyone interested in volunteering to come forward and submit their application. It was at that point that I made the decision to volunteer - I have not looked back since. I am now a full committee member and have been involved in organising our bi-annual conference and I now look forward to what the celebration year brings. As an member of the APM I gained a lot out of being a member, increasing my network and benefitting from the varying range of CDP sessions were just a few of the benefits. I am very pleased to be giving something back.