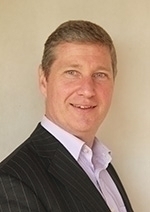 Name: Chris Mills
Membership grade: Associate
Volunteer role: Committee member

1. Why did you decide to become a volunteer with APM?
I've worked in project and programme management roles for 22 years including setting up and running PMOs. I was looking for interesting ways to develop my professional skills as an alternative to attending formal training courses.
2. What benefits have you gained from being an APM volunteer?
Volunteering has brought me into contact with a variety of people who share the same skills and have a wealth of experience in different sectors. They have made me realise how much more there is to learn! I am also learning new skills such as organising events, reviewing publications and writing articles.
3. What would your top tip be to an APM member looking to become a volunteer?
Go for it. You need to commit some time and effort but it is rewarding to be contributing towards the profession. It's also a great opportunity to be creative and innovative, for example, thinking up a new theme for a conference.
Find out more about volunteer opportunities with APM.