Project & Change Management - time for a rethink
On the 1st July Neil White, a committee member on both the APM Enabling Change and Benefits Management SIGs , presented to attendees at a Sheffield Hallam University Change Management Special Interest Group event. The title of his presentation was 'Project & Change Management – time for a rethink'.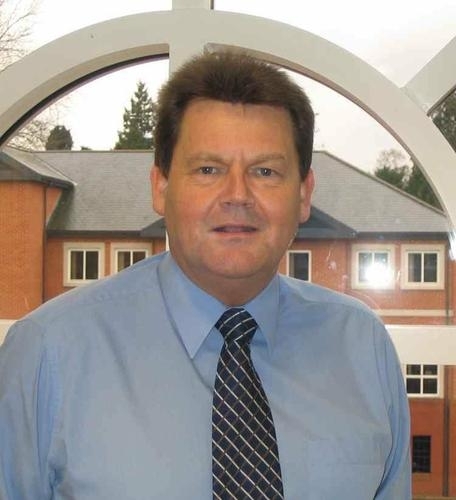 Neil is a strong advocate for formal Organisational Change Management capability development and welcomed the opportunity to share his experience and knowledge with Sheffield University and to learn from other attendees.
Sheffield Business School – Change Management Special Interest Group
Sheffield Business School uses Special Interest Groups to develop research agendas on a 'bottom up' basis. The Change Management SIG is concerned with organisational change, change management and project management, benefits realisation management, organisational resilience, change agents, systems change and change in public services.
This was the main annual event for Sheffield's Change Management SIG which featured a day-long workshop on the theme of 'The mediocre record of organisational change management in practice - getting a better understanding'. The record of change management, as explored in the academic literature and research, was presented and debated with a view to identifying the reasons behind 'failure' or examples of good practice which could have transferable lessons. How reliable the much vaunted 70% failure rate was also discussed and there was general agreement that a standard method and criteria were required in order to make sense of the plethora of documentary evidence attesting to this apparently woeful performance record. The role of theory in helping to guide practice towards achieving the desired outcomes from change was also addressed. Consideration of the dominant theories underpinning the teaching of the subject and whether they are part of the solution or part of the problem was debated.
Participants, both within and outside Sheffield Hallam University, attended from a wide range of backgrounds – lecturers and researchers, doctoral and masters level students, practicing managers and consultants – some participants belonging in more than one of these groups.
The workshop was supported by a preparatory paper which provided a review of the evidence on the record of change management and some of the resources which are available to support teaching and training in change management.
Presentations
The event included presentations by:
Richard Breese, Senior Lecturer, Strategy and Change Management, Sheffield Business School
Neil White, Change Management Specialist, Association for Project Management, Enabling Change and Benefits Management SIG's
James Bostock, Senior Lecturer, Events Management, Sheffield Business School
Ian Ellison, Senior Lecturer, Facilities Management, Sheffield Business School
Neil's presentation is described below and is also to be found on APM's Slideshare channel.



The details and content on the other three presentations and the output from the debated topics will be made available to the APM community at a future date, by Sheffield Hallam University.
Project & Change Management – time for a rethink
Change context
Neil's presentation opened by describing the nature and size of the challenge that Organisational Change represents in our modern-day, rapidly evolving operating environments. It was asserted that most transformational changes impact many, if not all, of an organisation's stakeholder groups and business functions. It was emphasised that this presents most organisations with a significant 'people' and 'function' change management challenge. The fact that many people with different roles and agenda's are involved in transformational change is frequently underestimated when 'sizing' the change. It is for this reason that collaboration between groups that, by design, have been closely involved in the change process, greatly reduces and sometimes eliminates the resistance to change.
The point was made that not only is unsuccessful change a costly waste of resource, the originating change drivers are left un-reconciled as it is most unlikely that they would have 'gone away'. This has the net result of the organisation being in a more disadvantaged position than before the changes were initiated. Apart from the financial cost, change failure has a detrimental effect on those associated or impacted by the changes and leaves them less inclined to attempt to succeed with future change.
Enabling successful outcomes
It was posited that an improvement in the definition and specification of organisational management disciplines would help make the challenge of organisational change easier. Well defined functional boundaries were described as being instrumental in providing a clear view of what was expected from those operating in each area; the degree and quality of relative specification also helping to inform the nature and quality of collaboration between each. It was stressed that the size and composition of each discipline needed to be an appropriate and proportionate response dependent on the size and nature of the organisation.
Seen as being essential in the organisational change context, the relative positioning of the Organisational Change, Project/Programme & Portfolio, Business Management and Benefits Realisation Management disciplines was presented.
To illustrate how the uncertainty regarding functional boundaries may have evolved, several formal definitions of Programme Management were described. It was asserted that a clearer delineation between the programme and business change management functions was required i.e. the benefits from all business change is realised within business operations but the wording of some definitions alludes to the programme having responsibility for the realisation of business benefits.
Benefits Realisation
The fact that all change effort should be focussed on the realisation of benefits, in line with the organisation's development strategy, and not simply the successful 'delivery' of new enablers such as IT, structural, management, process or technology etc was described. The Benefits Realisation Management discipline was briefly introduced and the APMG Benefits Management Model was described as a good approach to establishing and maintaining such a capability.
The fact that benefits are only actually realised once the required change 'enablers' are transitioned, integrated and exploited within the business functions themselves was used to emphasise the essential nature of the Project and Programme Management disciplines.
The interdependent and essential relationship between Change and Benefits Management was described and how the aims of each were mutually beneficial in achieving the organisation's change goals was emphasised. It was stated that, in the presenter's opinion, the implementation of Benefits Management without truly effective stakeholder engagement fails to exploit the great potential of this often misunderstood and misrepresented discipline.
Benefits Management considerations
The presentation concluded by emphasising two key points regarding the introduction of Benefits Management based organisational change capabilities. These were:
1.How the introduction of an effective Benefits Realisation Management capability into an organisation is a transformational change in its own right i.e. organisations needing to be willing and able to enable the appropriate engagement of its people in the change process and its people themselves needing to become willing to challenge norms and be challenged themselves. The willing and sustained individual accountability for the performance of change related activities was also described as representing a significant cultural change.
2.A successful, effective and sustainable Benefits Realisation Management capability is largely dependent on an organisation's capability to develop and deliver the required change enablers. Upon assessment of the prevailing capability maturity of each discipline an intervention to address the identified areas of need can be planned and used to develop the overall organisational capability. This capability maturity approach is seen as fitting for the introduction of such a transformational change which incorporates significant culture change which can only be achieved over time.
The day was regarded by all to be well executed and successful in achieving its objectives. It was agreed that there was merit in Sheffield University maintaining relations with APM and in particular with the Enabling Change, Benefits Management and Value SIGs.