Project controls: a 1 day seminar
On 2 October around 100 delegates attended a one day seminar looking at good practice, current thinking and trends for project controls at BAWA, North Bristol. The SWWE Branch was really pleased to have worked with the Planning Monitoring and Control (PMC) SIG in organising this event.
Martin Gosden, the SWWE Chairman welcomed all to this exciting event and introduced Steve Wake, PMC SIG Chairman, who provided an introduction, and introduced the speakers.
Our first speaker was Geoff Reiss, APM Hon Fellow.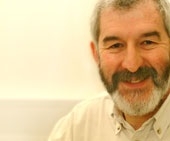 Geoff discussed the need for consistent reporting to allow effective control and management of projects, programmes and portfolios. Typically a lot of expensive time is often taken up reporting and not managing. Reporting focuses on what has happened and takes attention away from actively managing the work still to be done. He argued that reporting needs to be as efficient, with minimal effort and, importantly, be based on one version of the truth, which can then be sliced and diced to meet different stakeholder needs.
He outlined the benefits of this with a case study of a PM information system which automatically consolidated data from MS Project and finance systems, and just required the PM to add narrative comments, only needing a few minutes. Report data was consolidated by a PMO, who then prepared reports for project and programme boards, such as system requires investment, but saved a lot of effort allowing project managers to focus on dealing with issues and managing the work still to be done.
Our next speaker, Carolyn Limbert, Harmonic Consulting, looked at complex projects, what makes them complex and approaches for managing them.

She first defined complicated vs complex projects. Complex projects involve high levels of uncertainty, both in what is required and the PM approach to be used. She argued that the typical PM triangle of balancing technical (requirement), time and cost, has to be expanded to include context and financing (funding profiles).
She argued that you cannot plan to manage complexity in the traditional way. But you can plan scope management and prioritisation of requirements, using techniques such as MoSCoW: must haves, should haves could haves and won't haves. This can help prioritise what needs to be done first and rolling wave planning can be used for key milestones and decision gates. Such a systematic approach can move a project from high complexity through to more simple and defined.
Andy Langridge, Price Systems, discussed the challenges of cost estimating and risk for complex projects at the bidding stage.
The issue is that during the bidding phase you are potentially committing to a complex project without a full understanding of the scope, with the definition still fluid, and the customer not sure what they want, and you have not yet won the bid.
Andy argued that this can lead to a commercially driven bid, with a 'we can do it' attitude; and budgets being cut unrealistically to fit with customer and marketing expectations. It must be remembered that most sales staff are chasing commission and they are not responsible for delivering! The key decision is whether to bid or not, and having enough information to make that decision without wasting too much effort. Andy explained that it was essential to understand the actual requirement, some of which may be implicit, and whether you are really able to deliver a solution at a competitive price. Also to understand the risk drivers for cost and schedule, which should be planned for and include in the proposal. He explained the advantages of joint confidence levels for cost and schedule estimates and that it was quicker and cheaper to do this together.
Another approach is to use the bid schedule as the basis for the detailed plan if you win – it maintains realism and focus on profit. Cost modelling is useful to understand cash flow requirements and when you need payments need to be scheduled. Finally Andy emphasised the need to remove emotion from decision making, deciding to bid or not should always be a business decision and decision support tools can be a useful tool for this.
Stephen Jones, Sellafield, looked at how Earned Value, (EV), can be used with agile techniques for project control.

He first described how the traditional waterfall development approach works well for projects with a well defined requirement, and that iterative cycles could be built in for requirement changes. EV traditionally matches well with the waterfall approach, but for ill defined projects, such as software development, an agile approach is better able to cope with continuous changes to scope.
Agile PM is very people centric, with the project team, known as a scrum, deciding on task prioritisation. Work is split into short 2 week sprints with regular checks with the client to confirm progress and scope. Stephen described some of the agile terminology, including the scrum (teams 8-10 people), the scrum master who has the rule book, the product owner and the client rep. Task prioritisation is managed with stories and story boards which are used to help review and re-plan the 'backlog' of tasks.
The key to agile is for teams to have the right skills, aptitude and be fully trained in the tools and techniques. Traditionally EV is not good at managing continuous change, but can be adapted for use with an agile approach. Tasks in the backlog can be assigned points which contribute towards the completed project, and 'value' can be measured against cumulative, or earned, points. Estimate to completion can be based on the concept of velocity, i.e. the rate of progress in earning points.
Derren Wilkie, Babcock International, looked at how EV was applied in the real world using an example of a submarine project at Devonport Dockyard and how the EV system has developed over time.

He highlighted some of the lessons learned, emphasising the need for cultural change from the top down driven by the senior directors; the need to understand the positive aspects and negative aspects, which includes the ability to demonstrate active control to the customer and staff and the need for additional resource to run the EV system; the need for clear ownership and reporting; the need to keep rebase-lining to a minimum; and the significant cultural challenges of engineers getting used to wearing project management hats.
Derren emphasised that the journey still continues, especially embedding the cultural changes needed. The key benefits are that Babcock is seen by their customers to be visibly in control of progress and forecasting and, although not tangible, practicing EVM ensures that you have a robust project management foundation.
David Insley, BMT Hi-Q Sigma, looked at project controls for urgent projects, using MoD Urgent Operational Requirements (UORs) as a case study, which he emphasised was all open source and unclassified!

UORs are very challenging as they are designed to respond to rapidly evolving threats in combat situations, such as Afghanistan. Response time is critical, and so the emphasis in on commercial of the shelf or modified of the shelf solutions which can be quickly integrated onto vehicles and troops as required.
Interoperability with Coalition Partners is also important. Performance and scope is usually limited to good enough to meet the need, and so is often a trade off. Support, maintenance, and training often have to catch up, but cannot be forgotten or ignored if the equipment is to be of any sustained use. Due to the speed required, there is always temptation to say that there is no time or resources available to plan, but there is no excuse for not having a simple plan, to capture the scope of work, the critical path, and milestones which are essential to co-ordinate delivery to theatre.
Cost is not as critical, but VfM is still needed, the trick is to tailor the effort used for estimating and costs models. Risk must still be managed effectively, but the focus will be only on critical risks to scope and delivery. David emphasised the key to success is trust, with an open, no surprises culture with suppliers, and a tailored approach to project control.
Gary Palmer, Critical Point Consulting, outlined critical chain project management (CCPM) and how it can offer a more robust approach to help ensure project success.

He explained why traditional approaches to project management tend to result in project failure; over budget, below spec and late. Traditional PM has deadline schedules which are ridged and cannot easily cope with change, which of course is inevitable. Even when slack is built into tasks, Parkinson's Law says that work expands to fill the time available, and/ or is started late (Student syndrome). There is no incentive to do the work early, and so projects 'always' slip, and when time is limited, compromises are taken with specification, and costs increase.
Gary explained how CCPM can address this tendency of traditional PM planning to fail. CCPM does not have internal deadlines or slack for activities, the schedule is a pure dependency chart. The incentive is to complete tasks as quickly as possible and release resource for other tasks. Time contingency is kept at project level, and not task level. Gary highlighted that the traditional critical path is only valid if there are no resource constraints, which of course is not realistic. Multitasking can result in loss of control, loss of productivity and more mistakes: the opportunity to get several tasks wrong at once. Gary explained how CCPM incorporates resources from the start, which provides the critical chain of activities, which is not the same as the critical path. Traditional methods of measuring progress, such as EV, are retrospective. CCPM includes daily updates which provide very early warning of slippage and problems.
Gary summarised traditional PM as delivering self perpetuating systematic failure resulting in terminal mediocrity. CCPM offers solutions to traditional problems. CCPM has a range of tools and techniques, but also requires different ways of working and cultural change at all levels of an organisation, but can offer a better approach to consistently deliver project success.
In summary, project controls are essential to ensuring successful project delivery. The seminar explored some of the approaches that can be used for improving control, but of course the most appropriate one will depend on the specific organisational and project context. One size does not fit all. An underlying theme of the day was the need to encourage the right behaviours and culture; to have open and honest dialog about actual progress, not imagined progress. A challenge for senior staff in particular is to welcome information on progress, good, or bad and to avoid the traditional blame culture which merely encourages staff to be dishonest with bad news. Bad news will of course always come out eventually, and by then it is inevitably too late to take effective corrective action. It is said that a project manager's greatest asset is to know of issues and problems as early as possible, they can then be managed effectively to allow successful delivery.
Martin Gosden
SWWE Branch Chairman