Project managing an act of God
An evacuation zone still surrounds the Japanese nuclear plant crippled by two natural disasters last month.
The Fukushima Daiichi power plant, located 140 miles northeast of Tokyo, has been leaking radiation since a magnitude 9.0 quake and tsunami engulfed the complex on 11 March.
The impact of the wave broke the system that cools the nuclear fuel rods and residents within an 18-mile perimeter have been advised to leave the area.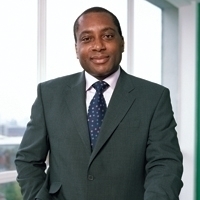 Charles Egbu, Salford University's professor of Project Management, says scientists are using 3D modelling in an attempt to calm panic.

He said: "3D modelling allows those involved in the design, maintenance and security of any nuclear plant to have an idea of the impact of any potential hazards by reconstructing them. This enables them to be ready for such events and manage the aftermath effectively."
"For this particular disaster, by simulating all worst case scenarios, the disaster management team can widen their evacuation net if the radiation goes in any direction, resulting in less panic."
"By using 3D modelling to show how the plant has been weakened, it will also give the team more of an idea of how the great pressure has challenged the integrity of the plant."
"There is a great chance that the situation in Japan will worsen before it gets better, and scientists will be using 3D reconstructions to monitor and manage the potential impact as time goes on."