Public consultation on new ISO document
ISO (International Organization for Standardization) has recently put a new document out for public consultation: ISO 21502 Project and Programme Portfolio Management.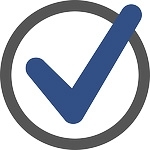 ISO 21502 provides guidance on the principles of project and programme portfolio management. This standard is relevant to any type of organisation, whether they are public or private, regardless of their size and the sector they belong.
It is a complementary standard to ISO 21500 Project Management, which was launched in 2012.
This draft standard has been under development for approximately two years and the consultation is the last chance for you to have your say before it is published next year.
The public consultation in the UK is being co-ordinated via BSI and will close on Monday 18th August 2014.
In order to read the draft document and comment directly to ISO you will first have to register on the BSI website.