RAF Cosford Museum site visit
Visit to RAF Museum at Cosford

On the 24th June, on a warm sunny day, 15 APM members met up with Graham Woodward, the North West branch secretary and aircraft historian, for a personal guided tour of the exhibits.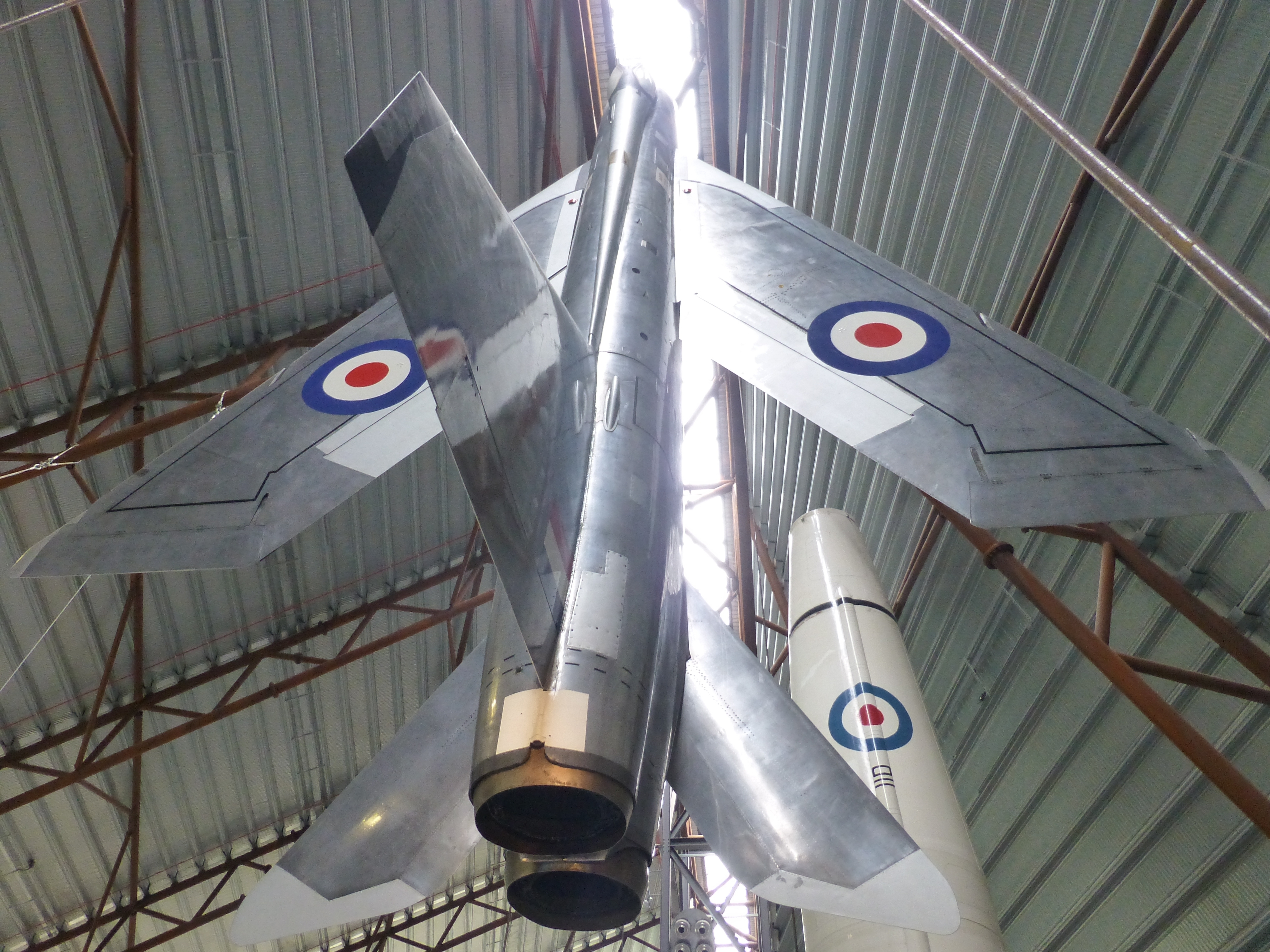 The Museum has two major sites in the UK, the other being at Hendon in London, but Cosford has a special selection of RAF aircraft, many of them unique and prototypes. Graham told fascinating stories about the collection of aircraft and how they had become projects and development programmes. We heard about test flights, some successful, others not. We saw iconic aircraft shapes like the Lightning and Vulcan.

Highlights included seeing aircraft that had been a commercial success and set records for speed and performance such as the Hunter F4. Widely exported and serving with 21 other air forces. Fifty years after its original introduction it was still in active service, operated by the Lebanese until 2014. 1,972 Hunters were produced and they held the world air speed record for jet powered aircraft, achieving 727 mph.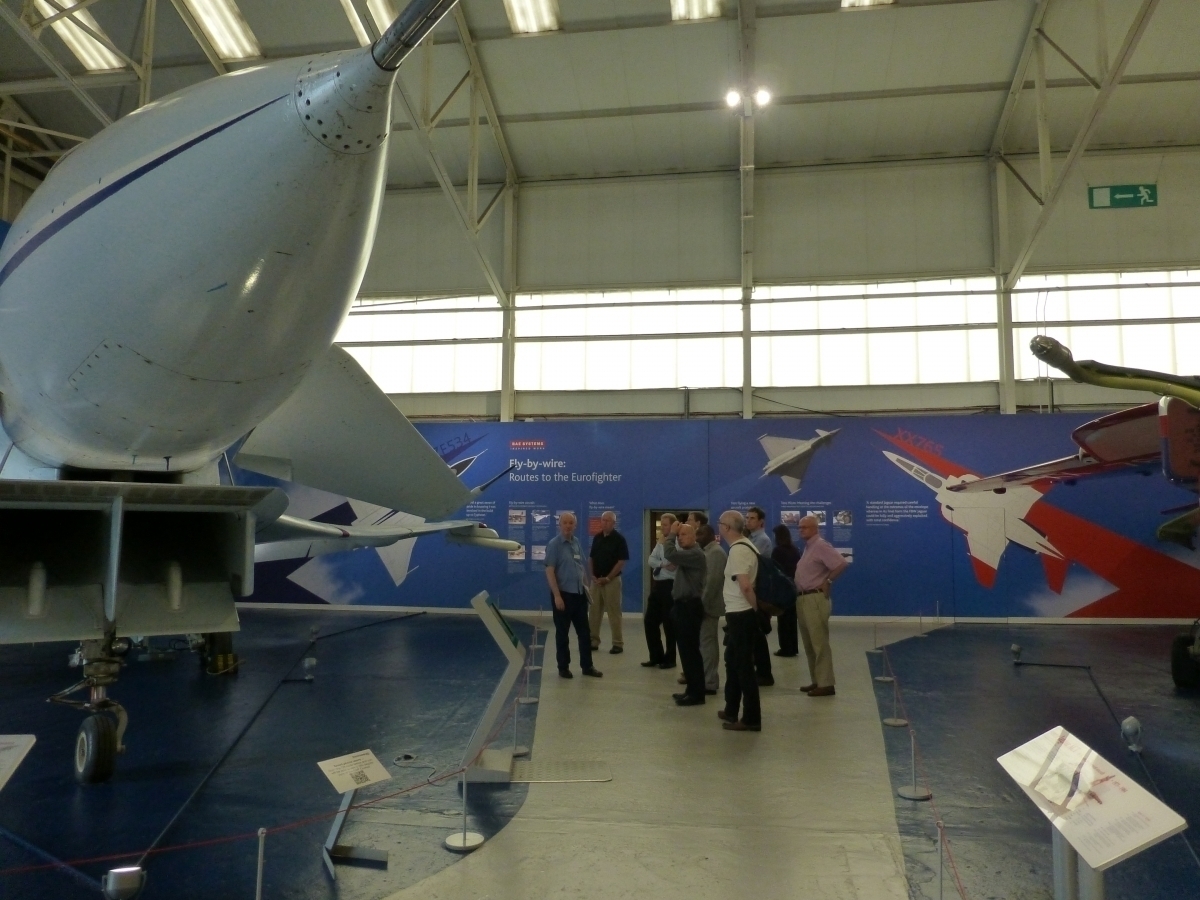 We also heard about the ground breaking Fairey FD2 flight and control at transonic and supersonic speeds. The aircraft was the first to exceed 1000 mph, flying faster than the sun moves across the sky, and held the World Air Speed Record for over a year. The nose section and cockpit drooped 10°, in a similar way to that used later on Concorde. It was the first British aircraft to fly using all-powered controls and the flight control system was hydraulically operated, having dual systems throughout and no mechanical backup. Fairey had developed a new high-pressure hydraulic system and this was used in the design. The hydraulics provided no feedback or "feel" to the pilot's controls, so another system providing artificial feel was necessary. While heading away from the airfield at 30,000 ft (9,100 m), 30 mi (50 km) after take-off from Boscombe Down. The pilot managed to glide to a dead-stick landing at high speed on the airfield.

On 10th March 1956 the Fairey Delta 2 broke the World Air Speed Record, raising it to 1,132 mph (1,811 km/h) or Mach 1.73, an increase of some 300 mph (480 km/h) over the previous record, and thus becoming the first aircraft to exceed 1,000 mph (1,600 km/h) in level flight.

All in all a great day out and filled with Graham's personal knowledge to bring the aircraft to life.

Graham Woodward, the NW Branch Secretary, spent his complete full-time working life in BAE Systems, starting off in the then British Aircraft Corporation factory that was full of Concorde at the time. Besides 35 years within the industry Graham has also been a private pilot for a similar number of years, currently flying out of Blackpool airfield. He also writes articles and assists with publications that cover aircraft histories.

Jeff Ashurst
North West branch committee member