Report explores benefits of game thinking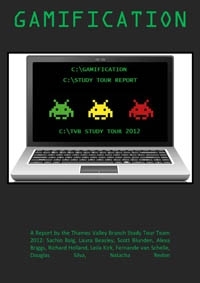 The results of a yearlong study into the impact of gamification on project management are available for free to download.
The 130-page report from APM's Thames Valley Branch Study Tour Team reviews best practice and consults with industry experts to look at how gamification can be used to motivate project teams.
In describing the benefits, the report's authors say:  "The use of the tools and methods that we have uncovered have the potential to benefit project managers from all industries, due to the fundamental psychological people management skills at the heart of the process."
With its origins in the computer games industry, game thinking, or rewarding 'players' to solve problems, has become more widely used across different sectors.
However, its use with the project management community is still in its infancy.
As a result, the APM Thames Valley Branch team set out to gain a better understanding of the theory, in particular, the effect of incentives such as points for 'players' and badges to showcase achievements.
The team began its study in early 2012, after being given the green light by APM. Since then it has sought to raise awareness of the theory within the profession.
Earlier this year, study team member Alexa Briggs partnered with Guy Giffin at Prendo Simulations to run the first ever fully interactive workshop at APM's annual conference.
The workshop used a simulation to explore gamification's core strategy of encouraging behaviour in people to complete tasks and then provide rewards for 'players' who performed the best.
This, and other activities, have seen overall awareness rise by up to 20%, the report claims.
Download report: