Richard Bacon MP - 'project failure is systemic' [Video]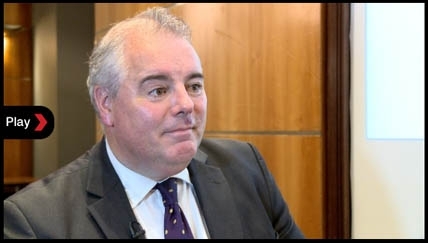 Public Account Committee's Richard Bacon MP says that government projects fail because people are not learning from their mistakes.
"There is enough failure on a large scale that you have got to accept that something systemic is going on," says Richard.
"There is a systemic problem that we don't seem to be learning from our mistakes. We make the same mistakes again and again."
Richard was speaking in an interview with PM Channel following his presentation at a recent APM Programme Management SIG event.
In the interview Richard, who recently praised the Crossrail project, talks about how the book he co-authored, Conundrum: Why every government gets things wrong and what we can do about it, exposes the fallings of some of the government's most infamous programmes.
By looking at the reasons why these programmes fail has helped Richard understand what needs to be done to ensure success in the future.
"You can have any number of lists of things you want to do, any number of key actions that you want to take," added Richard. "Actually, the problem is not a lack of lists; it is a lack of understanding of how human beings behave inside organisations."
The interview with Richard, along with a video of his presentation; Peeling back the covers on government programmes, is available in the PM Channel section of the APM website until 31st October.
Also available are video presentations by key speakers from EVA19. The Earned Value conference this year looked at project management 'ABC' – Agile, Benefits and Complex.
PM Channel features EVA 19 presentations from The Lazy Project Manager Peter Taylor; Dr Harvey Maylor from the Major Projects Leadership Academy; National Grid's head of project controls David Birch and Bloodhound SCC's delivery director Chris Fairhead.