Risk expert secures top APM accolade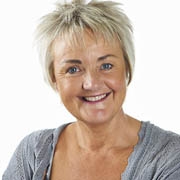 A leading specialist in the human aspects of risk management has been awarded a prestigious APM Honorary Fellowship.

Ruth Murray-Webster will receive the award at the APM Project Management Awards on 4th November for her contribution to the profession, in particular, to new areas of risk practice.
Ruth is credited with helping to develop techniques such as the triple strand of influences on perception and risk attitude. The technique is now embedded in APMs Risk Certificate exams.
She has also proved influential in extending the use of facilitation techniques into risk management.
Her expertise in these and other areas of risk management has led her to be invited to be the lead author on the latest edition of Management of Risk for HM Government.
During her career Ruth has built a reputation for dealing with tricky transformational change projects.
An early example that showed her promise was the project where she secured the export of isotope products from Russian nuclear reactors during the cold war, to customers in the United States.
Since then she has gone on to advise other change leaders and, for the past 10 years, has worked as director for Lucidus Consulting advising clients in the NHS, central government, higher education, pharmaceuticals, IT, financial services, mining and petrochemicals.
In support of her nomination, Dr Penny Pullan said: As the best project, programme and portfolio managers of the 21st century know only too well, results come from working together with others, collaborating, drawing the best from each person to achieve the highest goals. You can see this from Ruth's work.