RPCuk named as APM Awards headline sponsor
APM is pleased to announce RPCuk as its headline sponsor for the 2017 APM Project Management Awards.
The awards recognise the very best performance and talent from across the project profession. Each year entries to the awards celebrate excellence in ever more complex projects, programmes and portfolios from across both traditional and emerging sectors.
However, without the appropriate project controls and software in place, along with a support team who operate at the same level of professionalism as those associated with our awards, many of these outstanding achievements may not have been possible. An idea which goes both ways, as RPCuk Chairman, Peter Gable, commented: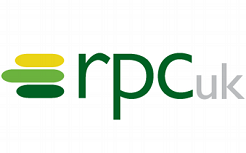 "RPCuk has been delivering Project Controls solutions based upon Oracle Primavera products since 1992. However, an investment in world leading EPPM software tools is of limited value without appropriate processes and methodologies and, in particular, without people who embody the expertise and capabilities encouraged and developed by the Association for Project Management. We wholeheartedly endorse and support the values and objectives of the APM and it gives us especial pleasure to be the headline sponsor for the 2017 APM Project Management Awards in the year that it has achieved its own Royal Charter award."
RPCuk specialises in helping organisations to establish an intelligent project controls culture that harmonises people, processes and products. Project Controls is a key technique for ensuring that a project remains on track in order to identify, communicate and address issues that require remedial action. It underpins the entire project lifecycle, harvesting and analysing essential data points, including deliverables, costs, time, risks, quality, resources, procurement and, especially, change.
The APM Project Management Awards 2017 is now open for entries, and we are looking for submissions for the various awards categories by 19 June 2017. 
Entrants to this year's awards can also put themselves forward to two new award categories which have been introduced for 2017:
Project Management Consultancy of the Year
PMO of the Year– sponsored by Wellingtone 
In addition, this year Project of the Year will be divided into the following sub-categories:
IT and Technology Project - Projects driven by technology and communication change
Transformation project - Organisational and cultural change projects
Engineering, Construction and Infrastructure project - The delivery of physical assets including transport and energy
Specialist projects -Recognising projects with unique or unusual characteristics from new and emerging project management sectors
Further awards info:
The Stage 1 entry deadline is 19 June 2017 - please make sure your entry is submitted by this date! View all the key dates and timetable.
Need some advice on how to enter? Read our entry criteria and rules.