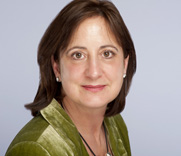 Sarah Coleman is an international and highly experienced project manager, programme manager and consultant working at board and leadership team levels across industry sectors. She specialises in business transformation and organisational change.
Sarah began her career in ICT in central government, then moved into the private sector and into project and programme management. ICT has long been recognised as a driver for change, and as Programme Director with BT Sarah found herself progressively working with leadership teams to design and implement major change programmes to support organisational strategy. Now, as an independent, Sarah helps organisations develop capacity and capability for growth. During her career she has worked across many different industry sectors for and with global corporates and their corporate clients, central government and established medium-sized businesses. She has held a number of executive and non-executive director appointments in a range of sectors.
She is complemented by her clients and colleagues on her excellent communication skills at all levels of the organisation, and for her ability to challenge positively and constructively. In 2011, Sarah was made a Visiting Senior Fellow at the University of Lincoln.
Sarah has been a Member of APM since 1993, is Chair of the Derby Chapter and a member of the Membership Committee. She is also an occasional blogger on the APM website. While working at BT, she led the initiative to successfully enable BT Retail to register as a corporate member with APM to help further professionalise the project management community within the division.