Scotland branch PM Challenge Finals night
On a warm but breezy night in Glasgow, five teams took up the challenge in th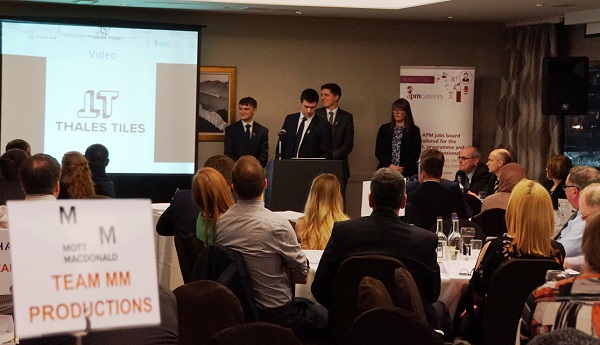 e 7th Scotland branch PM Challenge Finals Night. The theme of the challenge was innovation and the concept had to be based on raising money for local charities using the APM BoK as a reference guide and ensuring that all elements including risk factors were addressed. In addition to the main challenge, each team had to produce a video of their project showing the hurdles they had to overcome to ensure they achieved their project goal.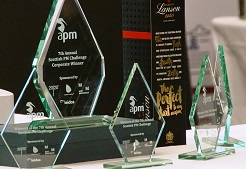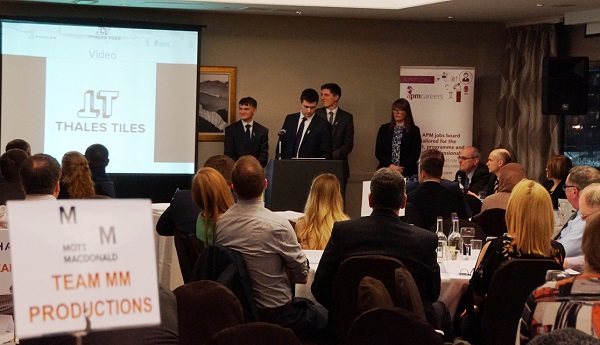 The competition began in October of last year with 15 teams taking part in the elimination round in two separate locations (Glasgow and Edinburgh). The judging panel, comprising of senior and experienced members of the branch committee, whittled down the teams to what was to be five strong and very determined groups of young project managers. Two teams from Thales and one from Babcock, Mott MacDonald and Robert Gordon University (RGU) (Aberdeen) entered the arena one by one to not only present to the judges but also to representatives from several sponsoring organisations.
The gauntlet was thrown down by Mott Macdonald to set the competition level as they presented their project with a very passionate and enthusiastic team of young PMs. Each team gave a strong and meaningful presentation, which not only made the final decision that much harder for the judges, but also impressed the Chair of the APM Branch Steering Group with the level of professionalism and planning involved. Unfortunately the RGU were unable to compete with the remaining four teams in the end, however that did not stop the project lead giving an insight as to what they had planned to achieve.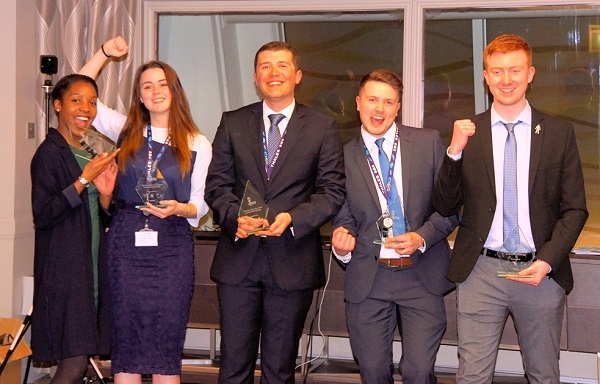 There was only going to be one winner despite the close competitive nature of the event and Team Thalevation of Thales edged past the post with the innovative idea of raising money using virtual reality as their strategic weapon.
Mathew Varghese, branch organiser, and the branch Chair, Roger Walker, thanked all that took part in the competition, and gave justifiable praise to all of the teams for the high standard of both presentations and their achievements. 



---