Sellafield to increase pool of RPPs to 200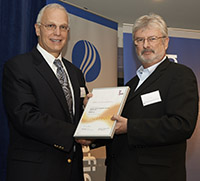 Sellafield Ltd plan to increase the number of APM Registered Project Professionals (RPP) within the company to over 200 by encouraging cohorts of around 30 individuals to participate.

Currently Sellafield Ltd have 100% success rate with 27 project managers now appearing on the register. To maintain their success Sellafield have enlisted the support of Provek, an accredited training provider, to support each cohort in completing their portfolios of evidence for the Professional Review.

Sellafield Ltd recognise the need for professionalism in project management and therefore have focused on the professional development of the project management community through the Sellafield PM career pathway, which was recently reaccredited by APM. APM chairman Steve Wake presented the new certificate to chief projects officer Scott Reader at the Sellafield Project Management Forum in April.

This reaccreditation has further strengthened Sellafields relationship with APM, and continues to show their commitment in raising the bar of project management professionalism.

Sellafield Ltd believe having their employees achieve RPP is vitally important in demonstrating each project professionals competence by assessing their ability to manage complex projects, to use appropriate tools and processes, and to lead projects to success.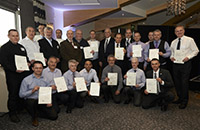 Ian Rae, a PM in the first of these cohorts, found that RPP challenged him to articulate how he has practically applied the theory he has learned throughout his career: "This wasn't just another exam but a demonstration of how I'd personally led project teams to success out in the field.

"Achieving RPP status is important to me personally as it illustrates to others that I have the qualifications and 'real world' experience to enable me to successfully deliver projects.

Andrew Williams added: The drive to achieve RPP status by the Sellafield Ltd Project Management Capability shows that they value their employees development and professional status as well as their commitment to society and high standards.

"It feels like a great achievement to be recognised as a professional in your field and to distinguish yourself from other project managers through continuing education and personal development.

Stephen Jones, Sellafield Ltd, commented: "Achieving RPP, for me, is recognition of my competence by a professional organisation, and evidence that I am continuing with my professional development
Sellafield is the largest and most complex nuclear site in Europe, with circa 10,000 employees and an annual budget of over 1.6bn.