Shaping your Portfolio to realise Organisation Strategy - PfM SIG conference, 12th May 2016, material available
The Portfolio Management SIG hosted a very well-received conference on 12 May in London, during which around 130 people from many business sectors heard from a wide range of presenters on the challenges and triumphs of developing a change portfolio designed to help achieve strategic objectives.
This was the SIG's third annual conference, continuing the policy of finding different examples and aspects of current portfolio management (PfM) practice to put before a wide audience.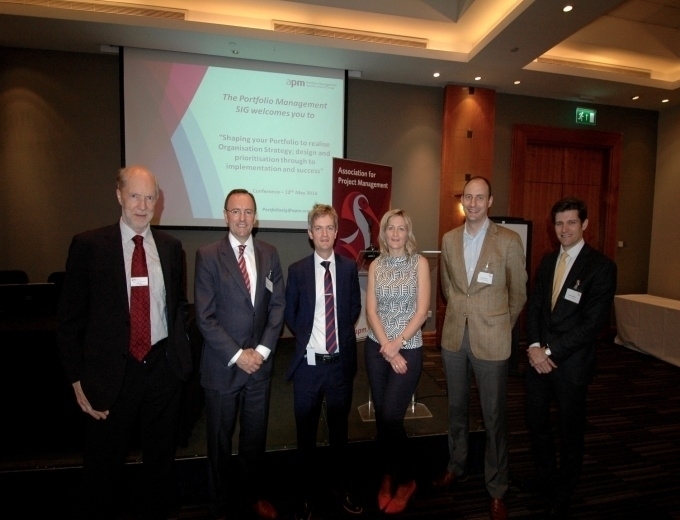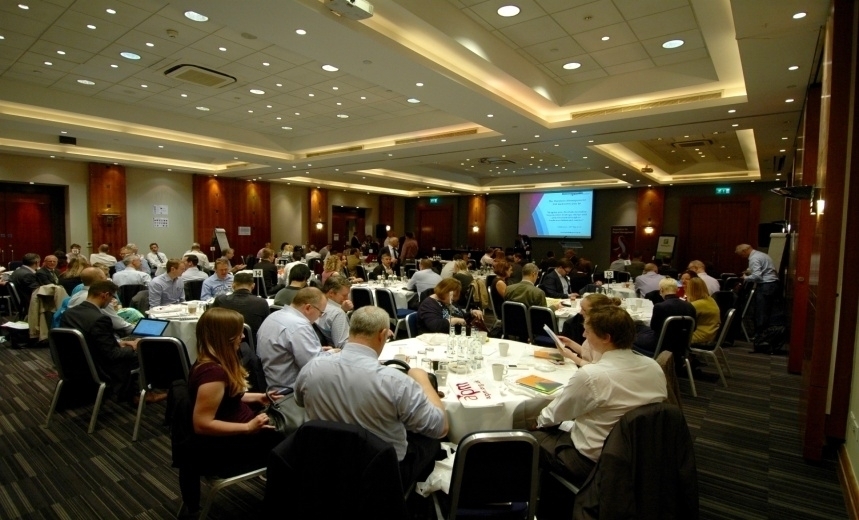 In introducing the conference, Stephen Parrett (SIG Chair) illustrated how the event was designed to meet the Aims of the SIG (and those of the APM), to:
Promote awareness of portfolio management practices
Provide an active forum for interested professionals to share experiences, ideas, tools, techniques and challenges
Encourage cross-professional collaboration
Contribute to the development of best practice
The presenters looked at a very broad mix of factors that they felt could help ensure portfolio management is a success. While each was different, several themes emerged:
Portfolio management should be seen as an integral part of the business cycle, embracing strategic and financial planning as well as ongoing change delivery.
There is no single model that will fit all organisations; the PfM approach must be tailored to align with how the organisation operates, especially its governance processes.
In the longer term, the role of the PfM team will be enhanced and the benefits from employing PfM proven through careful and pragmatic application of processes and regular communications.
Obtaining the best results from PfM is often more about getting the right balance of collaborative behaviours amongst the senior stakeholders than having a perfect suite of processes.
The full potential of PfM requires that there is a real desire to learn from past experiences, so that the best project/programme/portfolio practices are actively fostered and support given to areas requiring improvement.
Achieving a good strategic performance from the change portfolio requires strong alignment of project/programme benefits to the corporate objectives, using a clear and robust framework to support decision making.
For more details on each presentation please click on the links below:
| | |
| --- | --- |
| Presenters | Topic and Links |
| Nicky Bloomer, Head of Portfolio Management Division, Office for National Statistics | Portfolio management in the government sector - the ONS journey. |
| Tim Ellis, Knowledge Specialist, PMO Functions & Capability Development, Transport for London | Characterising Portfolio Management in Transport. |
| Dan Jones, Head of Enterprise Portfolio Management Office (EPMO), Nationwide Building Society | Designing the Portfolio – a method to cope with Business demand for Investment. |
| Mike Ward, Consulting Director at RSM and acts as the Design Authority for the Capability Improvement Programme at Sellafield | Establishing Portfolio Management within a large multi-disciplined energy sector organisation. |
| Stuart Westgate, Programme Development Director (Internal Sponsor), High Speed Two Limited (HS2) | HS2's strategic approach to managing a combined portfolio of organisation creation, infrastructure development and delivery, as well as the integration of wider benefit and regeneration initiatives. |
In addition to six splendid presentations, three well-attended and interactive workshops gave delegates an opportunity to review and discuss the following topics:
Portfolio Management Office - Characterising the people, process, tools and organisation structure required to support a fully operational portfolio management office
 
Change Management – Measuring the organisations readiness for change and ability to cope with change at an organisational level - and how to factor that into deliberations over the correct portfolio build
 
Benefits Management - The key developments in benefits realisation across portfolio management in recent years and what does the emerging roadmap looks like
The SIG committee will be reviewing the workshop outputs for publication and, along with delegate feedback, use these for the development of future activities and practitioner resources.
Stephen Parrett
APM Portfolio Management SIG chair