Sir David seeks to deliver HS2 earlier and within budget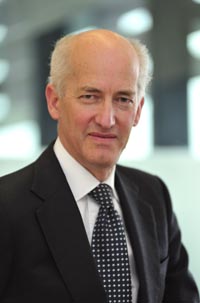 The new chairman of HS2 has set his sights on delivering the estimated 43bn project quicker and more cost effectively, something he told Project magazine he would do should he ever land the role to lead the project.
Sir David Higgins, who took up his position this week after his appointment was announced last September, said his priorities were to complete the project within budget and deliver benefits to other major UK cities quicker than expected.
Speaking to BBC Radio 4 Today, he said: The first thing I want to look at is the overall deliverability. Time can we make it quicker? Can we get benefits to the north earlier? And then how can we deliver it most effectively? Hopefully that will deliver cost savings.
The government expects the HS2 project to link Birmingham and London by 2026, with tracks to cities including Leeds and Manchester built in a second phase, to be completed by 2032-33.
However, despite his optimism, critics say costs are spiralling but cross-party ministers believe HS2 will create jobs and boost the economy.
The estimated cost of the project is 43bn, which includes a contingency of more than 14bn, but this estimate does not include the 7bn cost of trains.
Plans are already under way to establish a dedicated further education college to train engineers to work on the project. The college is expected to open in 2017.
APM Honorary Fellow Sir David also reassured passengers that the project will not cause delays on current train routes.
He added: Its not a case of were going to build HS2 so the existing network will suffer.
There will be around the same amount of money spent every year on the existing network as will be spent on HS2 during this 20-year period. The most important thing is integrating those plans.
HS2 is expected to create 18 new routes on the west coast of the UK, with trains that could take up to 1,000 passengers at a time.
Related stories:
APM LinkedIn group discussion - 'What are your thoughts on HS2?'