Special PMO SIG conference newsletter
Welcome to this special conference edition of the APM PMO SIG newsletter! 



As part of our PMO Wisdom series, this year's PMO SIG annual conference takes PMO people back to what's important – value. This conference is for those looking to improve the value PMO brings to their organisation including PMO Practitioners (PMO Managers or those working within a PMO), Portfolio Managers, Project/Programme Managers or Business Leaders.

   
Logistics 


Our theme
"What's the point of your PMO?" - a question often asked and rarely answered sufficiently to appease the enquirer.

This conference will bring together experiences, leadership, and themes to support PMO leaders and members define, articulate, deliver, and demonstrate the value of their PMO organisation.

The dirtiest word associated with PMOs is often 'value'. A PMO does not directly bring revenue into the business, neither is it able to clearly demonstrate the value-add to an individual project or programme.

To compound the problem, value is totally subjective and perceived differently by organisations and people, leading to problems at the highest and lowest levels of stakeholder engagement.

In addition to the pressures of being in a PMO and whether that it is in fact the right office for the organisation, value has in itself a largely ignored lifecycle all of its own: Definition, Delivery, Measurement, and Communication. This lifecycle, if followed allows for a logical approach to being able to answer that dreaded PMO and Value question... but PMOs don't often utilise it.


This conference brings together PMO professionals and the value lifecycle. A small number of real life PMO speakers and a large amount of collaboration will enable delegates to come together with their peers and investigate value across its entire lifecycle.

Delegates will have the opportunity to delve into specific areas to allow them to answer questions they are facing in their own journey, and understand more about their next steps.

The format of the day will be largely informal, and will be topped off with a drinks reception at the venue.
---

Our speakers & their topics

The PMO Value Ring
Is your PMO being challenged? If so, this is the time for you to change all your previous concepts about PMOs. Learn more about the PMO Value Ring, a new methodology developed jointly with more than 100 experienced leaders of PMOs, which will allow you to implement, redesign and manage your PMO by focusing on value creation.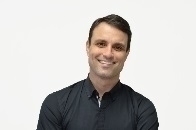 Americo Pinto has over 20 years of experience as a practitioner and consultant focused on PMOs, Portfolio and Project Management in Latin America, USA and Europe. He was the recipient of the "PMI Distinguished Contribution Award" in 2011. 


Americo is the Research Director at PMO Tools & Technologies, Executive Director at Noorden Group and the Chair of the Board of Directors at PMO Global Alliance, a global community of PMO professionals.

For more than 12 years he has been a professor at Latin America's most prestigious universities, teaching to MBA students. He is a PhD candidate at Skema Business School in France, researching on the topic "PMO Value".

He has published four books about project management and PMOs in Latin America and USA. He regularly speaks at the most important project management conferences in Europe, Americas and Asia.

Americo will join us via video call from Brazil, so if you have questions for him, please email them onto us at pmosig@apm.org.uk.


Determining the Mathematical Return on Investment of a PMO
In this presentation Ricardo Vargas will present a 10 step approach to calculate the mathematical ROI of a Project Management Office. Using a hypothetic example, the keynote will demonstrate how to calculate benefits and simulate scenarios of ROI using Monte Carlo Simulation.


Ricardo Vargas is a specialist in project, portfolio and risk management with over 20 years' experience in the energy, infrastructure, telecommunications, information technology and finance sectors.



He is the first Latin American to be elected Chair of the Board of the Project Management Institute (PMI), the world's largest project management organization. Between 2012 and 2016, Ricardo was Director for
project management at the United Nations (UNOPS) and was responsible for more than 1,200 projects in countries like Iraq, Haiti, South Sudan and Myanmar.

Author of 15 books in the field, Mr. Vargas is a chemical engineer and holds a master's from the Federal University of Minas Gerais and certificates from George Washington University, Harvard Law School and Massachusetts Institute of Technology.


Why your PMO needs to become Strategic; and what you need to do
The primary role of a PMO is to oversee the successful execution of the organisation's strategy delivered through a portfolio of change initiatives [projects and programmes]. It is this strategic perspective that makes sense of the need for, and role of, the PMO. Without it a PMO's role and value is greatly diminished.

A Strategic PMO needs to be able to accurately measure, at the appropriate level of detail, each and every change initiative's exact strategic contribution to organisational strategy.

This presentation by Matt Williams and Merv Wyeth will seek to demonstrate that becoming 'strategic' requires a strategic focus plus the relevant tools, techniques and processes, and necessary knowledge and skills.



Matt Williams is the Managing Director of Connexion Systems, an Australian-based provider of innovative services and systems that enable project organizations to maximise business value generated from portfolios of capital investments.

Matt has spent the past 15 years advising PMO's on governance and controls, and is a regular speaker at PMI, AIPM [Australia] and APM [UK] events on the topic of Benefits-led Portfolio Management. Matt received his Project Management Professional [PMP] certification from the Project Management Institute in 2003 and in November 2015, Matt spoke at the annual Project Management Institutes' PMO Symposium, in Phoenix, Arizona, USA.

Matt presented the latest techniques for maximising the return on portfolio investment to avoid the common pitfalls of value exaggeration, value destruction and value decay. Matt has spoken at several APM events including two Benefit's Summits.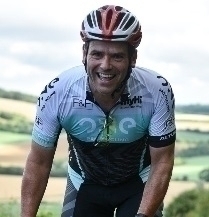 Merv Wyeth is Managing Director of Chanctonbury Associates Ltd, UK Service Delivery Partner of AMPLIFY: An Enterprise Software Solution for Benefits-led Portfolio Management

During more than 25 years of service with Sussex Police Merv performed a range of operational & support roles in Criminal Justice, Crime Support, Programme Management & Business Change Management & ICT. As BCM on the £80M Mobile Information Programme at the National Policing Improvement Agency he was responsible for Benefits Management across 50+ Forces.

Since leaving the police Merv has worked in on a range of assignments including in the public sector; particularly criminal justice and blue-light services majoring on business transformation and digital technologies. Merv has been involved in organising and marketing a number of blue-chip PPM-related conferences and events using a technique known as #eventroi.

He is a Fellow of the APM, Secretary to Benefits Management Specific Interest Group member of APM SIG Steering Group. He is a Better Business Case and Open Strategies Practitioner, and qualified in Managing Benefits & Change Management [APMG].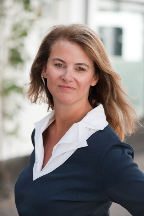 Bringing almost 30 years of experience in marketing and brand strategy, Ruth Saunders helps clients develop, get Board buy-in to and implement innovative marketing strategies that deliver tangible business
 growth.

Her work includes streamlining brand portfolios, developing innovative brands from scratch, creating new brand positionings for growth, optimising the customer and brand experience, increasing marketing spend effectiveness and developing commercially actionable segmentations.

She works across a range of B2C and B2B industries – including FMCG, financial services, telecommunications, retail, media, travel & leisure and healthcare.

Previously, Ruth was:
Marketing and branding consultant at McKinsey and Prophet (where she led the London Office).
Strategic advertising planner with Saatchi & Saatchi and Mustoes
Marketer and Market Researcher with packaged goods companies – Procter & Gamble and Mars.
Graduated from Birmingham University, with a Batchelor's Degree in Statistics and gained a post-graduate Diploma in Marketing. 

The Circle of Value
In order to be successful, PMOs must not just create and demonstrate value to one sponsor or stakeholder. A high performing PMO is at the centre of its business, radiating value through 360 degrees. This talk will analyse what this looks like and provide tips and examples of how and where you can put this into practice.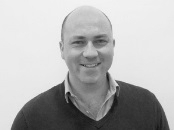 Ray Mead is owner and CEO of p3m global, a specialist portfolio, programme and project management consultancy. As a senior, accomplished P3M consultant he and his team work globally to develop their client's project management capability through a mixture of training, consultancy and delivery solutions.

In previous roles Ray has worked in Project Management, Strategic Channel Management and Training and Consultancy within the IT and Telecoms markets in the UK, Europe, China and Australia.

Ray is the author of Delivering Successful PMOs and is currently working on a new title around Organisational Agility.
---

Our agenda for the day

Our location
The location we have selected for the PMO and Value conference is the light and airy third floor suite of the Coin Street Neighbourhood Centre.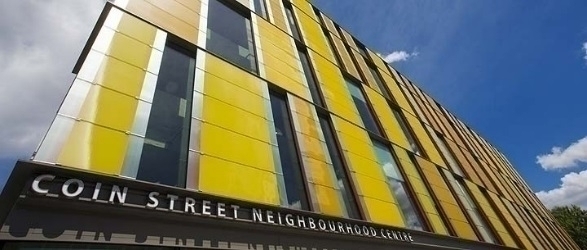 Because PMO SIG are passionate about building communities, for this year's annual conference we wanted to support a social enterprise called coinstreet.org.

Since 1977 when it acquired just over 13 acres of derelict land in the South Bank, the aim of Coin Street has been to make their neighbourhood a great place to live, work and visit. With its associated charities which support education, arts and community activities the Coin Street area is now a thriving neighbourhood with a limited by guarantee status which means all commercial monies must go back into its public service objectives.

The values of coinstreet.org are to be Creative, Collaborative, and Committed. PMO SIG felt that these tie in very closely with our own values so what better place to hold this year's event?
---
Our exhibitors





Wellingtone Project Management are a specialist project management company based in Windsor, Berkshire who work with clients across the UK and internationally. Their goal is to
 work as a partner with their clients to maximise the likelihood of project, programme, and portfolio success.  Wellingtone will be facilitating our Social Software workshop, providing you with an opportunity to meet the team. You can learn more about Wellingtone here.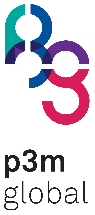 p3m global is a specialist project, programme and portfolio management (P3M) consultancy, focused on empowering clients to realise successful change and deliver on their promises. p3m global offer one of the broadest range of accredited and customised training courses, aimed at addressing specific issues and skills gaps within your organisation. Turn to p3m global for interactive exercises & case studies that simulate real-life scenarios as opposed to theoretical examples; practical solutions to everyday challenges; continuous support that assists effective learning transfer into the workplace; workshops developed and facilitated by talented, experienced professionals currently active within their areas of expertise, based on real-life situations.  (APMG, AXELOS, PMI and APM accredited.) You can find out more about p3m global here.



Amplify is an enterprise system to plan and implement strategy, and realise business value from project investments. Amplify encourages stakeholder engagement in identifying and planning benefits, resulting in accurate and validated business cases. Amplify provides workflow tools to track and report on the actual and forecast value of benefits delivered. You can find out more about Amplify here.

This conference will give you the chance to bring some practical and practised tips and tricks across the value lifecycle back to your place of work. It will also give you 8 hrs towards your CPD target and covers the following areas of the BoK:
1.1.4 Infrastructure                                 1.1.8 Sponsorship
1.1.7 Success Factors and Maturity       2.1.1 Communication
 
PMO Wisdom so far…
see what other have to say about PMO and its value
         Laura Barnard            Reinhard Wagner                Colin Ellis
             Interview                         Blog                           Interview




 So........
Does your PMO define its value?
Can your PMO articulate what it brings to the table?
Does your organisation understand the value of its PMO?
Can you organisation critically examine the value of your PMO through effective measurement?
Does your PMO communicate and sell its value adding services?

If you answer No to any of these questions, then this year's PMO SIG Annual Conference is for you!