Sue Kershaw becomes the second woman to be awarded APM Honorary Fellowship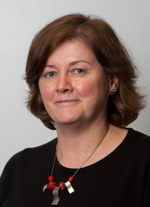 Sue Kershaw, executive head of programme and contract delivery for transport at the Olympic Delivery Authority, has been awarded an Honorary Fellowship by the Association for Project Management.
Only the second woman to receive the award by APM, her work for the Olympic Delivery Authority provides guidance and challenge to the functional heads in delivering the projects that underpin the transport programme for the Games. Under her leadership the team is provided with the structure needed to deliver on time, fit for purpose and providing value for money.
In a career spanning 25 years, she was previously accountable for the business case and 750m project budget on the East London Line Project for the Strategic Rail Authority and senior project manager on the redevelopment of the Royal Docks then the largest regeneration scheme in Europe including the development of the ExCeL exhibition centre, Thames Barrier Park, DLR extension to City Airport and Royals Business Park. She has also worked on the Jubilee and East London Line extensions and the development of the Bangkok Mass Transit and Expressways.
In addition, Sue is a role model for, and has raised the profile of, high performing women in the profession. She was at the forefront of gaining recognition for women in what was at the time an extremely male-dominated industry, by becoming one of the very first women to obtain the membership grade of Fellow in both the ICE and the APM.
Not only has she led major projects and programmes but her contribution to the profession also includes development of the project management clienting role, including publication of best practice. She is an ambassador for the profession.
She is a widely experienced professional civil engineer and programme manager with a diverse breadth and depth of knowledge of the civil, building and railway industries, coupled with a background of delivering major multi-million/billion pound projects in the UK and overseas and in clienting and consultancy roles.
Sue has been a member of the ICE Council and executive board; she is a Freeman of City of London and of the Worshipful Company of Engineers. She will receive her Honorary Fellowship at the APM Project Management Awards on 20th October 2011 at the Brewery, London. Join in the celebrations and book your place at the awards dinner.