T-Systems renews support of APM Awards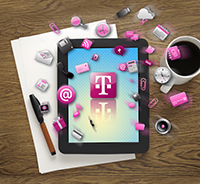 APM is pleased to announce that T-Systems will be supporting the prestigious APM Project Management Awards for a second year running.
The ICT solutions provider has built on their support from last year by working with APM on creating a new award category as well as continuing as headline sponsor.
Alex Bolton VP Projects in EMEA at T-Systems said: "Driving the profession forward and delivering consistency, value and high quality into our client projects is of strategic importance to T-Systems. The APM vision of creating a world in which all projects succeed is obviously a place where we would all like to live.
"It's a bold vision, but attainable; something to strive for, and with enough likeminded individuals, organisations, and communities we can reach the goal quicker, together. As an organisation T-Systems has worked hard to eradicate project delivery failure under its own mission statement: 'Zero Failure in Projects'.
"Together with education, certification, process improvements as a company we are well on the journey to the ambition level we all strive for."
It is due to this synergy that T-Systems has collaborated with APM on the new IT Project of the Year award that will sit alongside the other, well-established APM Awards' categories.
This award looks to recognise complex IT projects demonstrating the most effective use of project management techniques, the greatest results through innovation and lessons learned for the profession.
Alex Bolton added: "At T-Systems we are striving for a new plateau of project delivery in all of our client engagements to ensure 'ZERO Failure'. Our customers and their business operations demand that from us and we have to continue to raise the bar in order to delight them.
"APM's vision is what we aspire to in our daily execution and therefore to be alongside APM in recognising and promoting IT project delivery success is important for us."
APM head of awards Russel Jamieson said: "To have T-Systems on board for a second year alongside our impressive collection of sponsors helps us to ensure that the APM Awards stays at the forefront of celebrating success for the profession.
"The on-going support from all of our sponsors allows the very best people, projects and companies get the recognition they deserve for everything that they have achieved."
This year has also seen a revamp of the individual, project professional award categories. Now with their own criteria, Project Professional of the Year and Young Project Professional of the Year have a greater emphasis on the story of the person behind the project.
The APM Awards has been recognising excellence in the profession for over 20 years and has a broad choice of categories that give all kinds of projects, programmes and professionals from any industry sector the opportunity to enter.
Finalists and winners of the APM Awards attract national publicity with individuals benefiting from a deserved career boost and businesses looking to enhance their competitive advantage.
Entry to the APM Awards 2015 is free and it is open to APM members and non-members, so there is no reason not to put your submission forward. However, make sure you enter before the deadline of Wednesday 1st July 2015. Find out more on how to enter.
Useful links:
The APM Awards is once again supported by some of the professions' leading names.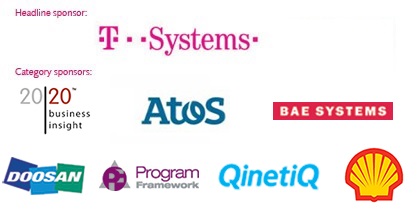 Ibis Trading Ltd, registered in England No: 6536096, is a subsidiary of Association for Project Management, which is registered as a charity in England & Wales (No: 290927). Registered Office: Ibis House, Regent Park, Summerleys Road, Princes Risborough, Buckinghamshire HP27 9LE.