Target Value Design presentation delivered by Amit Kaushik
Enthusiastic attendees gather at the University of Salford on Tuesday 3rd February as it hosted the Target Value Design (TVD) presentation delivered by Amit Kaushik.  
The event focused on a lean project management practice which has proved itself to deliver 10-30% cost savings in multi-million dollar projects in the California construction industry. It has potential to deliver the construction 2025 targets set by the UK Government.
"TVD is a management approach which aims to generate client's value within the client's conditions of satisfaction" (Time, cost, features etc.) (Ballard, 2009)
TVD aims to align cost management and collaboration to deliver client value in the construction industry. It;
focuses on client value including lifecycle requirements,

drives innovation through iterative collaborative design cycles,

focuses on managing cost on real-time bases using BIM and cost databases

.
A few facts:
TVD was developed at the University of California, Berkeley, and used in over 150 projects in the US, Target Value Design has not yet been applied in the UK.

TVD is an adaptation of Target Costing, a method from the manufacturing industry, used for decades to manage profit in by Japanese manufacturing giants like Toyota, Nissan etc.

The current TVD implementation in US showcases an average cost saving of 20% from the market price without compromising on the time and quality of the asset.

TVD has been proved to increase the cost and time predictability which in turn reduces contingency used to absorb variability.

Major clients include Sutter healthcare, Google and Walt Disney, as well as companies like Balfour Beatty US, Turner construction US (Turner and Townsend US are embracing TVD in their project delivery practice).

TVD provides an ideal ground/collaborative environment and processes required for Building Information Modelling (BIM level 2) adoption in the UK construction industry.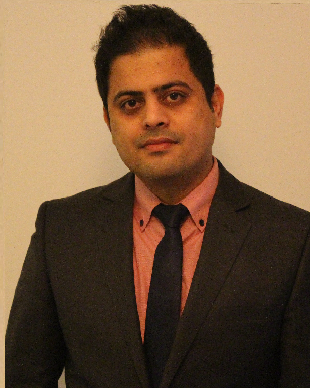 Amit Kaushik is a Lean process and project improvement manager working in knowledge transfer partnership between the University of Salford and Infra Projects Ltd. He has been developing adoption approaches for Target Value Design practice in the UK construction industry.
The question and answer session at the conclusion of the evening generated some interesting points and discussion. As Amit has presented Target Value Design both nationally and internationally, he was able to add insightful comments from previous presentation discussions.
APM North West Branch