The English Heritage 'New Model' Programme
Classed as a 'major project' within Government and requiring a complex governance structure and robust stakeholder engagement to ensure its success, the English Heritage 'New Model' initiative was ground-breaking in its ambition.

In the Spring of 2015, the Historic Buildings and Monuments Commission for England, the Government's adviser on the built historic environment and custodian of over 400 sites and monuments in public ownership (known then as English Heritage), split into two separate bodies after having been awarded a one-off capital lump sum of £80m for repairs and enhancements to the National Heritage Collection.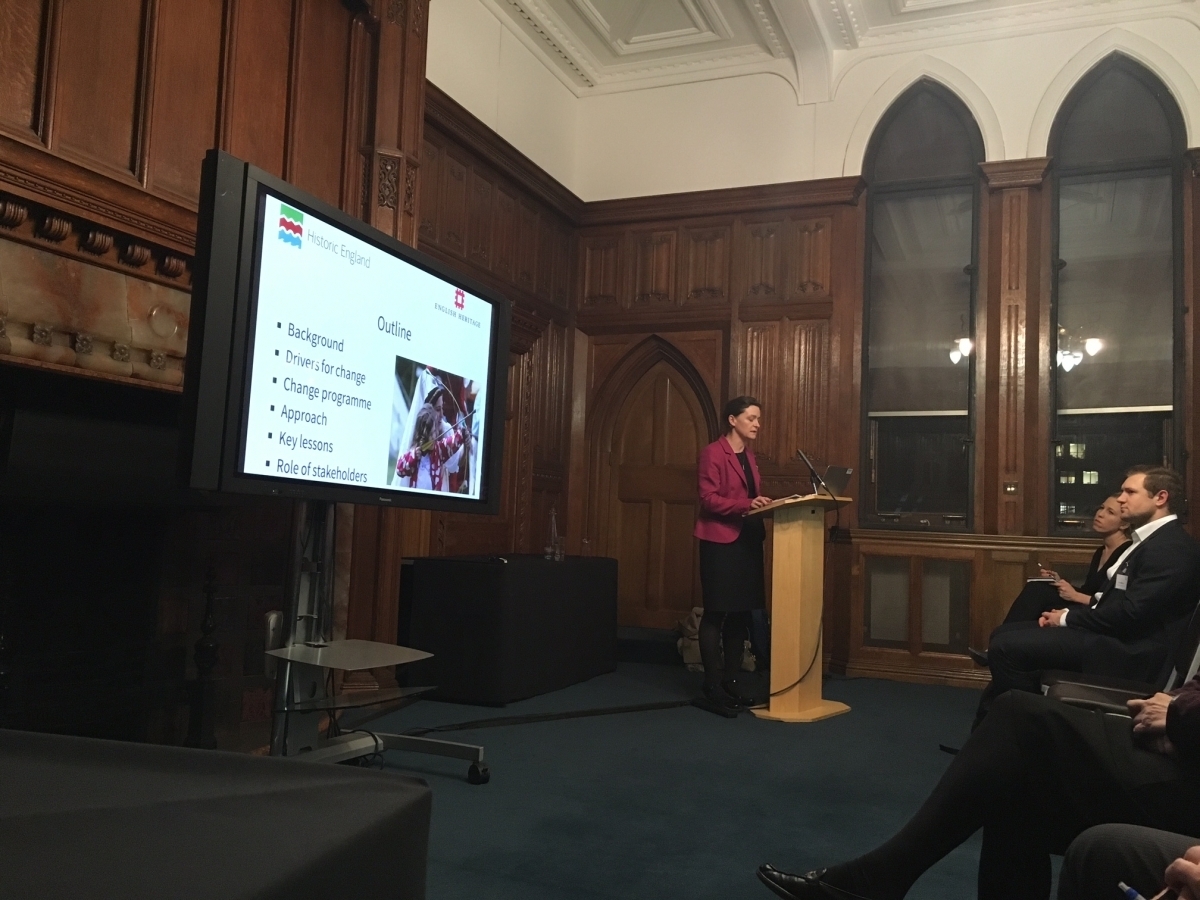 Caroline Crewe-Read, Head of Programme Delivery, in the Boardroom at Holborn Bars, gave insight into the approach taken to this novel, complex and challenging de-merger which resulted, on 1 April 2015, in the establishment of two separate bodies:
Historic England, the public body that looks after England's historic environment by providing expert advice and fulfilling a statutory role as part of the planning system, helping people protect and care for it and helping the public understand and enjoy it,
The English Heritage Trust, a new charity, which is licensed to look after and open to the public the National Heritage Collection of more than 400 historic properties and their collections.
Caroline has worked for Historic England and its predecessor body English Heritage for 13 years, the last seven of which have been in project and programme management. In September 2013 Caroline took on the role of Head of Programme Delivery for the de-merger of English Heritage. Following implementation in April 2015 Caroline was appointed Head of Corporate Projects and Programmes at Historic England. Caroline has a degree in History, a post-graduate degree in Archaeology and professional qualifications including APMP, MSP and PRINCE2.

Ryan Wilcox
Volunteer Coordinator

Caroline has kindly made her presentation available for viewing.