The fear of flying- The Battle of Britain with Stephen Carver, 28th June 2016
Take a moment, right now and think about how you would feel boarding a plane with a 68% failure rate. Would you manage to make it to your seat, buckle your seatbelt tight and brace yourself for the risk ahead? The planes success rate is the same likelihood for the success for the average project, yet as projects rarely impact us personally it is hard to put it into perspective. Fear of Flying was presented by Stephen Carver, Senior Lecturer in Project and Programme Management at Cranfield University on the 28th of June for the APM's AGM at the Queens Hotel in Leeds. 

Stephen initiated the seminar with a comparison between a project manager and a pilot and specifically emphasised how each role shared the responsibilities of planning, carrying out checks and delegating. Stephen then bestowed his personal experience on chairing project updates and stated how there is no point in going over and over past events and instead to focus on what is happening in the near future, similarly to how a pilot would plan further than they could see to ensure they would be ready to act accordingly.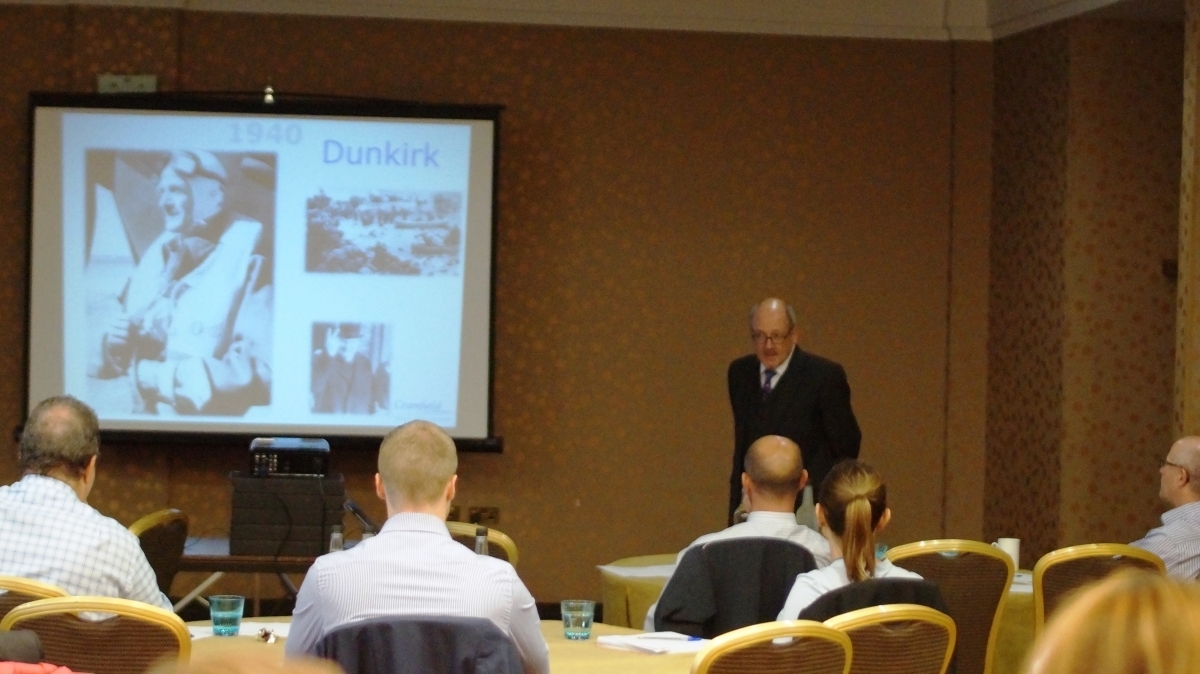 Stephen described that both roles have high pressure circumstances and showed an exhilarating video of a Pilot, Chesley Sullenberger, as he manoeuvres a plane when crash landing in Manhattan after a flock of Geese had flown into both of the airplane's engines. The video clearly demonstrated how calm the pilot was, to which Stephen elaborated with "if you are not calm, you are not thinking; you are just reacting" and spoke of a simulation exercise which tested these scenarios. Furthermore, what was also noted when this video was displayed was how the Airline Traffic Control gave multiple options and also remained extremely calm. Equivalently, when a project has had a large impact the project manager needs to remain focused and explore multiple outcomes.

The differences between Agile and Traditional were also explored and a comparison against the contrast of the meaning behind complicated and complex. Stephen also established the differences on emergent and structured change and gave examples through an analogy of 'The Battle of Britain'.

In conclusion, the seminar was very informative and engaging. It was structured and delivered with a story-telling approach and a personal touch. Stephen comes highly recommended and delivered an outstanding seminar. 

By James Pearson