The legacy of London 2012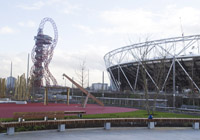 The UK economy has seen a cash injection of 14.2bn since the London 2012 Olympic Games ended.
Following a recent announcement about the legacy of Brazils 2014 World Cup, prime minister David Cameron revealed that the UK has surpassed the initial target of 11bn from internal and international investment for businesses, set by the UK Trade and Investment (UKTI) department.
Speaking at the Commonwealth Games Business Conference at Glasgow City Chambers last week, the prime minister said: It was not just an amazing sporting event, but also a great opportunity to secure a lasting economic and sporting legacy for the whole of the UK.
I am confident we can build on our experience in London and make Glasgow 2014 so much more than just an amazing sporting event.
More than 2,800 homes were converted from the Athletes Village at the London Games and according to the UKTI Inward Investment Annual Report, international visits to the UK increased by 6% in 2013, with visitor spend rising 13% to 21bn.
The report also revealed that 2013/14 saw record levels of foreign investment, with 1,773 projects creating 66,390 new jobs and safeguarding 44,971.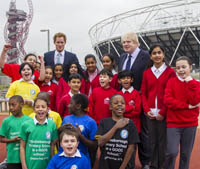 Mayor of London Boris Johnson added: Two years on from that golden summer we are accelerating the transformation of Stratford and beyond.
Queen Elizabeth Olympic Park is now reopened and ambitious plans are in place to develop a constellation of educational, artistic, technology and cultural institutions on the site to strengthen our lead as a global force in these sectors, delivering tens of thousands of jobs.
This is a living legacy that is reaping the economic and social dividends not just here in London, but across the UK.
Whats more, APM can be proud of its contribution to the most successful British construction project in history.
The association supported the Olympic Delivery Authoritys (ODA) Learning Legacy by disseminating the lessons learned on programme organisation and project management through a series of events and resources.