The secret to passing APMP: The APM Project Management Qualification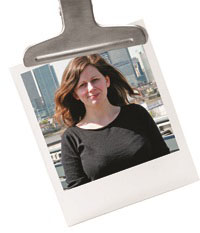 Project caught up with Jane Slocombe, winner of the Brian Willis Academic Award in 2014, to find out why she decided to do the APMP: The APM Project Management Qualification, what she thought of the course, and how she expects it to benefit her career.
Q. What is your background?
I have a degree in classical South Asian studies from Queen's College, Cambridge. After graduation, I worked in Sri Lanka as a field director for the charity Shining Life Children's Trust.
Then I returned to the UK and applied for the graduate scheme at Transport for London (TfL). I joined TfL in 2011 and my current role is inspiration manager. Most of my team are business analysts. We do lead on projects and initiatives. And we do a lot of estimating and scoping, so we really need to know our project management methodologies in order to be able to do that.
Q. Why did you decide to do the APMP?
Most roles within management, and certainly the area that I work in, require you to understand project management and to be able to do a certain level of project management. I engage with a lot of project managers and programme managers, and there are times when our team is expected to do a programme management role.
So it's important that I understand the project managers' methodologies and tools. Also, I occasionally manage project managers, so I need to understand what their output should be. Today, I have an interest in programme management and portfolio management. Project management from an APMP perspective is the first step in that route.
Q. What did you enjoy about the course?
I particularly enjoyed the fact that it's a practical course. It aligns with the methodologies that we use at TfL, which is really useful. I also enjoyed the learning environment and meeting people from other organisations who face the same challenges as me.
What I found particularly useful were the estimating methodologies and the critical path analysis. I also found the stakeholder analysis helpful. What I really like about the APMP is that it emphasises the importance of stakeholder management.
Q. What did you find challenging about the course?
There was a lot of content, which can be quite tough to cover in five days. And they were quite long days. But I'd read the specification before I went on the course so I knew what was involved.
Q. Did you use study material to prepare for the exam?
I took the course with training provider QA, which gave me sufficient material to cover everything that I needed to know. I had a course workbook and some sample papers. The training provider gave me homework, so I also did that.
Q. What was the secret to your exam success?
I had an understanding of practical project management before I started the course. I had done the Introductory Certificate: The APM Project Fundamentals Qualification two years earlier, which gives you some background and context.
In my three years at TfL, while I haven't done any formal project management roles, I've experienced a project management environment. Being able to relate what you're learning to something that you've seen and experienced really helps in the exam.
Q. What are your practical study tips for other students?
Read up on the course before you start and make sure it's relevant. Use the time you have during the five-day course efficiently and make sure you focus on the areas where you are weakest.
Q. How will having the APMP help you in your professional career?
It's a really useful certification. You don't just need to be a project manager for project management to be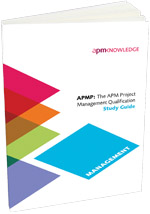 useful. You use it in your everyday life.
Q. What other project management qualifications do you think you may study for in future?
I am looking at the Managing Successful Programmes (MSP) certification and I'd like to look at portfolio management. I think they are the logical next steps.
Find out more about APMP: The APM Project Management Qualification
APMP: The APM Project Management Qualification Study Guide, the first dedicated APM guide for candidates taking the APMP exam, is available to buy.