Think global, act local - says MACE and CH2MHILL [Video]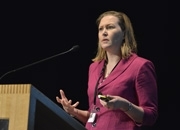 Project managers need to think globally and act locally when working with international clients says senior figures from MACE and CH2MHill.
MACE operations director Barbara Welch and CH2MHILL UK's principal programme manager Ken Durbin were both speaking to a packed audience at the APM Project Management Conference earlier this year.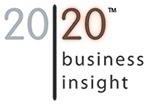 At the 20|20 Business Insight sponsored event both speakers encouraged delegates to adapt their skills set and "think outside the box" when working across borders.
"In the 21st Century as the world gets smaller and clients are more international we need to unpackage the project management skills we have and repackage them into skills that are suitable for global clients," says Barbara.
Barbara encourages people to change their perceptions and think on a global scale: "When you are working for an international or global client the skills that a project manager needs alter and change, so they need to think outside the box.
"You can't simply sit within your comfort zone."
Ken, who has experience of leading projects and programmes for CH2M HILL on four continents, emphasised the need for project managers to be cognisant of the cultural environment they are working in while continuing to apply the same fundamental tools and techniques to ensure project success.
He said: "It is localising in a global context. We need to have local teams delivering local projects to local clients. Getting out of the context of your own culture and immersing yourself in the history of another is extremely difficult.
"Project managers need to have a thirst to understand the local culture and history and to enthusiastically embrace the learning of that so they can then adapt the project management fundamentals to that culture."
#apmconf