Uncertainties of project managing a panda pregnancy
Chartered biologist Iain Valentine is the director for the giant panda project at Edinburgh Zoo and we are pleased to confirm that he will be joining us at the APM 6th annual Scottish Conference sponsored by 20|20 Business Insight.
In 2011 the UK saw a historic agreement with China for a ten year loan of a breeding pair of giant pandas, Tian Tian and Yang Guang. They were brought over to Edinburgh Zoo in the hope that the pandas, the first to live in the UK for 17 years, will eventually give birth to cubs.

In his presentation, Iain will talk about project managing a panda pregnancy. He initiated this project in 2006 which is a key programme of the Royal Zoological Society of Scotland (RZSS). He is responsible for maximizing the benefit of pandas to the RZSS, focusing his time and energy on panda breeding, research and cultural connections.
Back in June it was announced that Tian Tian had conceived following artificial insemination, however given the complexity of the process they cannot confirm that she is definitely pregnant yet.
Join us on Thursday 10th September at the Murrayfield Stadium to hear more about Iain's giant panda project and its connection to project management.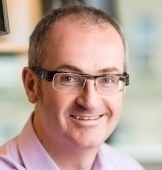 Joining Iain we will also have Greg Urquhart who is the director for product delivery operations at Skyscanner whose presentation is based on high flying technology.
Edinburgh based Skycanner, is a world leading global travel search site providing instant online comparisons for millions of flight, car hire and hotel prices.
Greg is responsible for ensuring that Skyscanner's scaled agile development team, currently around 450 people working across 7 countries, provides a constant flow of new products and features that delight their 42 million regular users.
Read the biographies of all confirmed speakers including Scottish rugby star Scott Hastings; founder of Eiger Sport and Business Performance Ltd Guy Richardson; CGI UK Ltd's head of justice enterprise program office Tracy Bergamin; Maria McGill, chief executive of Children's Hospice Association Scotland (CHAS) and Lawrence Shackman from Transport Scotland.
For more information and details on the different ticket options (including dinner) visit the APM Scottish Conference page. To stay up to date with the latest APM Scottish Conference news follow @APMProjectMgmt on Twitter and search #APMScotconf15
Panda image: "Tian Tian" by The Land - Own work. Licensed under CC BY-SA 3.0 via Wikimedia Commons