Understanding culture to achieve project success
On Tuesday 23rd July the APM Programme Management SIG and Women in Project Management SIGs teamed up to produce a webinar which got the summer series of thought leadership events underway. The Understanding Culture webinar hosted by Merv Wyeth, Chair of ProgM supported by Teri and Susie from Women in Project Management SIG, with Jane Sparrow as keynote speaker proved to be a real hit with the audience.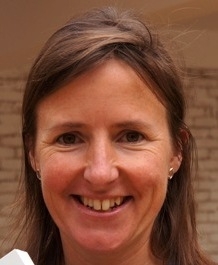 Jane Sparrow, the session's presenter, is a well-known author, who recently published the popular business book The Culture Builders: Leadership Strategies for Employee Performance. She is a regular speaker at events for organisations such as the CIPD, Melcrum, The HR Society and CIM.
During the three years of research for the book, Jane spoke to some of the top performing leaders across the globe, and met with people who are absolute exemplars in the fields of project management, change management and people engagement.

Over 215 attendees participated in the event – which made use of polls, Q&A and social media [#apmtcb for #pmot (project managers on Twitter)] to engage with the audience.

In the survey that followed the event the overwhelming majority supported the use of webinars for events and one respondent remarked "I've seen some terrible webinars in my time and this one showed how it's meant to be done. Really like the interactive polling element." Jane had sufficient time to respond to about one half of all the questions received during the webinar – so the remainder have been appended to this article.

Whilst a decision was made not to record the event Jane has kindly recorded a summary audio file which is provided below:


Project management success

A huge element of a project's success will always depend on the ability of project managers to influence people to 'do things'. These are vital skills that can make or break a project - but not necessarily the one's that get the lion's share of investment, support and training from organisations. The webinar poll showed that the majority of project managers virtually manage team members (54%) and those without direct teams still have a significant role in managing their stakeholders. So, the biggest opportunity for organisations remains the same: ensuring project managers get the best performance from all their stakeholders.

Project managers who know how to engage people to perform don't just deliver outstanding projects; they also actively help create 'investors.' I describe investors as people who are willing to go that little bit further and consistently give the best of themselves - even when times can be challenging or uncertain. Every business needs investors to help it deliver beyond average but, with the estimated performance deficit in the UK standing at £26 billion, it seems that this is far from the case. Too many people remain as 'savers' in their organisations, ultimately fulfilling a contract based purely on time for money. Savers help establish organisations but they don't make them fly.

When I help organisations unpick how exactly they are going to build a better culture and deliver sustained value, I often see huge amounts of energy and investment poured in to the systems and processes of performance: recognition schemes, appraisals, quality systems etc. I also find that there is a cursory nod towards the bigger picture of belief: ie, what do we stand for and why. But nearly always, the missing piece of the culture jigsaw is a lack of focus around behaviour. Creating a culture of Investors is literally a hands-on task and it only comes when we focus on behaviour and how people are being inspired, supported and rewarded to actually do.

Successful projects need to attract and create stakeholders who are 'investors'; people that are invested in seeing the goals of the project successfully achieved. These are the people project managers need to take with them with support secured from day one. Project managers also need to attract the best people to their projects and then create a community full of 'investors' – a project team that is fired up and ready and willing to give the best of themselves to get the project nailed. If a project manager can effectively manage and nurture a high performing culture, his team has a better chance of being able to deliver.

How? The answer is in ensuring project managers are confident and competent across five core roles; to be an effective culture builder. These are important through both lenses – to engage key stakeholders and to engage the project team.
The prophet


This is a role all about the future, helping to bring it to life and share an aspiration that leaves people wanting to be part of delivering the dream. This is where project managers need to dream big about what the outcomes will look like and feel like in the 'new world', rather than talking exclusively about targets being met or budgets being secured. For many project managers, the launch of a project can be an exciting time and hence they are actually really good at painting the vision at the start. However, being the Prophet is something managers need to stick with long after the project has launched and when the grit and focus on keeping it going becomes ever more important.

That's when people need to be re-energised and inspired to continue. For example, faced with a series of long project lead times, regularly using aspirational language will help project managers keep people connected to the dream. If you manage a project team, you need to remember to regularly look up from the Gantt charts and help people remember what the project is there to achieve. Fujio Nishida, former President at Sony Electronics in Europe, excelled at this when he created a rallying call for action and transformation at a time when the company and market was suffering. Having galvanized his people by outlining his vision for revitalization, branded 'Fu-katsu', he didn't abandon his focus even though it was clear performance was starting to progress well. Instead, he kept determinedly future-focused and introduced the idea of 'Hiyaku' (meaning 'soaring growth') to keep spurring the organisation along. He constantly talked about the future and the aspiration, using powerful and emotional language.
The storyteller


This role uses an emotional and logical mix to bring the story to life about how we will achieve the vision and live our purpose. Project managers need these skills to help engage their stakeholders on the journey. By creating and delivering a compelling, clear story that articulates the direction and aim of the project, managers can help build the excitement and momentum of it and keep people with them.

The right stories can shortcut straight to the understanding and action by creating those 'a-ha' moments when stakeholders identify with what project managers are talking about and what is being asked of them. It can make the call to action that much easier and faster as it does the 'heavy lifting' for managers much more effectively than dry messages and project party lines. For project managers who have direct reports, stories used in this way are incredibly effective when they need to move people and bring about new actions.

Considering the wide range of stakeholders involved in a project at any one time, the storyteller is also a powerful way of bringing individual meaning to people. Good stories help others see what this means for me and for my team. This is where it is so important to create the emotional colouring in that helps people identify and connect with the story, because when we create an emotional hit with our audience, they are much more likely to remember our story. Great storytellers will also use the tools of the trade - for example, using strong analogies and examples to drive home a particular message or adding detail and colour by using metaphors and strong descriptions. Some people are naturally better Storytellers than others but the point to remember is that this role is about making small achievable changes to the way project managers communicate on a daily basis.

Carlos Brito, CEO of Anheuser-Bush InBev, demonstrates this point beautifully. When he wanted to talk to the business about the value of ownership, he talked about driving a hire car. His point was simple: when we drive a rented car we give it little thought and simply hand it back at the end of the agreement. We don't own it, we don't really care about it. Compare this feeling to how owning your brand new car makes you feel: suddenly it really matters how you drive it, where you park it. You own it. You care about it and you have to live with the consequences of how you treat it. His story is simple and easy to understand, created around an every-day analogy of driving.
The strategist


Not to be confused with business strategy, this role is all about making things happen through people. It takes the intention of unlocking the best performance in others and making it a reality. Of the five roles, this is the one in which many project managers have a great opportunity to really make a difference because in the general management population, the Strategist is the lowest preference.

Project managers have the necessary skills to successfully manage projects and it is this competence that is also the hallmark of a great people strategist. Great people strategists will have a clear understanding of who their stakeholders are, as well as understanding how to include and manage them. Their strength lies in intentionally managing the engagement of each individual every step of the way, regularly stopping and assessing the outcome. Put simply, things get done when people strategists are around!

It's often the case that the best intentions can quickly derail if something more urgent or exciting crops up. Project managers probably know many people who can launch themselves at a thousand new projects with impressive energy and commitment, but far less people who follow through their actions to the end. Step forward the strategist who doesn't just talk about what needs to be done but follows through with planned actions aligned to the best people equipped to deliver them.

If you manage a team, the skill as strategist here is to consider the individual engagement levers for each member and ask yourself what each person needs to really deliver their best. Remember, your aim is to build and keep a team of investors: people who will go the extra distance and relish the chance to be supported in that journey. For example, recognising that someone needs some time off during the project to prevent burn-out or perhaps noticing that a particular team member has invaluable experience that you believe other team members would benefit from. Everyone is different when it comes to engagement – your job as strategist is to spot it.

Steve Thorn, UK Senior Vice President Application Services at CGI understands what it means to be a Strategist as both a leader and line manager. He has a plan to engage each member of his team and keeps himself in-check to make sure he executes it. Steve makes a point of spending proper time with his direct reports to understand their aspirations and what matters to them. He then uses that information to consider the best way to create an environment where they can do their best work by identifying the alignment between individual aspirations, skills and the broader business plan and priorities. It isn't an annual conversation but one that continues informally throughout the year and formally every six months. He expects his team members to be doing the same thing with their direct reports. Within the broader business, he makes a point of learning the names and faces of every member of a project team before he meets them for the first time so that he can engage them immediately by showing he knows who they are and why they're key to the success of the project.
The coach


The coach is all about understanding what makes the heart beat of every individual. For project managers, this doesn't just mean your own team (if you have one) but for every stakeholder. The question is, how well do project managers really know their stakeholders and how are they using that knowledge to their advantage?

Like the strategist, the coach is all about people and it's a relational role that requires managers to be genuinely interested in others. Strong cultures make a dedicated commitment to coaching and they reward managers and leaders who do so. Far from being seen as the 'soft stuff', these companies know it actively drives ROI. Stuart Fletcher, former international president at Diaego, largely attributes the division's double digit growth to the culture of coaching that he role modelled and nurtured during his leadership. He is now doing exactly the same in his role as CEO at Bupa. It's a shining example of just how valued coaching should be but it's rarely the case that managers feel that coaching is indeed part of their 'real' job. Consequently, for project managers, it can be tempting to think that coaching isn't really their responsibility because it's someone else's remit to develop team members. However, great project managers know being a strong coach is critical if they are to attract the best people to the project and secure them as investors.

Coaching can conjure up images of formal 1:1 development, but that might not be where project managers see themselves having the time and opportunity to act. Instead, managers need to challenge themselves to think a little differently about coaching. For example, just making the effort to notice people's performance and to have an informal 'wash-up' style conversation can be really quick and effective. Firstly, it shows people you're interested in them which in itself is highly engaging. Secondly, it shows your commitment towards developing and nurturing your successor.

It's also the project managers' role to coach individuals back into the business once the project comes to an end. If people have been seconded to work on a complex and critical project, it's often hard for them to feel motivated to go back into a 'day job' or go back on the bench. The project manager can make the difference about how those people feel – and what they go on to achieve.
The pilot


The final role sits a little differently to that of prophet, storyteller, coach and strategist. It reflects the personal style of each manager and recognises that each of us has a natural preference to the way we lead others: inclusive, authoritative or enabling. Whilst an inclusive and collaborative management style is the ideal when it comes to unlocking strong performance, there are times when project managers need to be more authoritative and in obvious control, and times when a more 'hands-off' enabling approach is called for. Many project managers tell me that they navigate their way around the different stakeholder cultures that they come into contact with because different groups expect, want or need different approaches.

For example, for a manager who is a naturally inclusive manager who likes to collaborate and discuss issues with their team, it can be hard to dial up a more authoritative 'tone' in order to get what you need. The skill as Pilot comes in recognising when you need to flex across the different styles whilst still remaining true to 'you'. This is a key point because being consistently 'you' is how you build trust, the cornerstone of all performance management. People often talk about words matching deeds and it is absolutely the case for project managers. Everyone, from your stakeholders to your own team members, will be carefully noting how you behave, how your body language maps out and whether you do represent a watertight alignment between what you say and what you do. Without this, it's unlikely you'll keep Investors – or even create them in the first place.

When Gordon Watt, former VP of Systems Development at Galileo, led his delivery team through a global division transfer, he paid close attention to the way he treated his people right from the beginning. As the long-roll out began, he ensured key project milestones were represented on a staircase in a busy stairwell so that people could see that progress was being made and tangible outcomes were apparent. Recognition was also a huge lever for engagement during the transition: not only did he seek out people to personally congratulate them for specific achievements but he actively encouraged his team to celebrate every time a key milestone was delivered. At the end of the project, the team arranged a huge party at the Imperial War Museum to celebrate their incredible achievement.

And finally…


Wondering where your strength is across the five roles? I find that people usually have one or two styles that are dominant over others and this, unsurprisingly, is where you probably find yourself focusing the most because it feels good and it comes quite naturally. That's great – but what if you could boost the other roles too and really take the performance of your stakeholders and team members to a different level? Leaders with outstanding engagement skills have a very balanced profile across all five.

We've developed a unique profiling tool that helps people understand where they could be focusing more to help bring a good balance across all five roles. This insight has helped many managers become better engagers because they know what they need to do more of in order to become even more influential in their roles. It's a win-win situation for managers and projects.
Q & A (not covered during Webinar)

Q. Are there any examples in the charitable sector?
A. People often expect employees in charity sector to have really high levels of engagement but this is not necessarily so - in fact I recently talked to a large national charity and they faced considerable issues with low engagement. It always comes back to focusing on the behaviours - getting out there as leaders and managers and knowing and understanding what your people need from you.
Q. Getting management buy-in can be extremely difficult. What is your experience with getting management to adopt what you discussed?
A. When you start talking to people about what they actually do - as opposed to the systems, processes and tools for performance - the gaps start to become much clearer and people can see where the effort needs to go. Often, once they understand where the real focus needs to be, the buy-in becomes easier. I understand why there is such cynicism from 'management' because so very often, the investment up until now just hasn't brought about the sustained behaviour they were hoping for: that comes from middle managers who I often refer to as the middle manager miracle: they're the ones who build investors on a daily basis. Look to role models of great leaders that have turned companies around and use those to heighten interest from others. Ultimately, being a good people manager is about getting a good return on investment - put in that language, it's usually easier to attract interest.
Q. Given the issues of managing people and relationships are more important than pure project management technical skills why don't colleges include modules on these issues?
A. That's a really good question! I've met so many project managers who say they have had absolutely no training on the relational side of project work. But the reality is that not enough organisations measure and hold managers to account on how well they engage people to perform, full stop.
Q. How do you measure the culture within your project or programme teams in a systematic way? Are there indicators you would recommend?
A. There are lots of formal ways of measuring culture. However, I think you can get an immediate sense about it based on the behaviours you see around you. The question I start by asking is why are you trying to measure culture in the first place? What's the driver? Then you can find the best mechanism.
Q. How do you convince a manager who is a saver to believe in investors?
A. Managers are under so much pressure to deliver, the thought of spending time and energy investing in their teams is daunting enough. But if you have a team of investors, they are going to work harder, smarter and more effectively and it's that spirit and drive that makes work more meaningful and purposeful for managers and teams alike
Q. Do you consider "exploiters" of projects - e.g. self-interested, rather than investors or savers?
A. When I presented at the HR Network in Scotland, I was asked about 'engagement terrorists - those people that seem hell-bent on ensuring you fail. Some people are always going to be harder to take on the journey but being really confident across the five roles gives you the best possible chance to engage people from different approaches. As PMs tend to be good strategists, I'd argue its really worth digging deep into that role and finding out what might be driving their resistance or self-interest and then you have a stronger chance of getting the right lever to engage them: for example, maybe their self-interest is due to continued cycles of change and the feeling of 'here we go again'
Q. Would it not be more appropriate to call the 'strategist' the tactician? It sounded like examples given were more tactical than strategic?
A. The strategist is all about being a people strategist and turning intentions to engage people into reality: tactics only go so far: you need to have a real interest in people and know how to unlock that performance from them.