University of Westminster gains APM Accreditation
APM is pleased to announce that the University of Westminster Business School has gained APM Academic Accreditation for its MSc Project Management programme.
The Westminster Business School was established in 1997 and is located in Central London at the University's Marylebone Campus. The course has been running since 2013 and has grown significantly since then.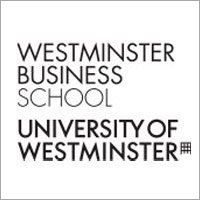 Walaa Bakry, academic director International Business Summer School, Westminster Business School, said: "Having the MSc Project Management programme accredited by APM provides a professional seal of approval that its structure provides a balanced overview of project management.
"The accreditation increases the confidence of our students in our programme, who can now be assured that it truly reflects the requirements of a professional career in project management. The teaching team is also more motivated to be more engaged with APM having been through the professionally conducted accreditation process."
APM Academic Accreditation is designed to help students and professionals choose the best academic education in support of their professional project management career.
Academic accreditation identifies the courses and modules which are aligned to the APM Body of Knowledge 6th edition. It also evaluates how they support APM's FIVE Dimensions of Professionalism. 
Nick Jones, APM senior membership development manager, said: "APM Academic Accreditation is a mark of quality for course providers offering project management qualifications, and a real incentive for students looking to start their professional careers. We are delighted that Westminster University has achieved the mark and look forward to working closely with teaching team in the future."
To find out more on how to apply for APM Academic accreditation please contact the APM membership development team.