Why is Universal Credit proving so difficult to implement?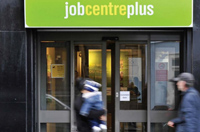 With more than 600m spent on the project that aims to collapse six benefits into one monthly payment, universal credit was recently reset to zero and started again.
But why has it proved so problematic?
According to Brian Wernham, the author of Agile Project Management for Government, the problem lies in the system having to make very complicated calculations based on everybody in each household.
Whats more, theres the lobster pot principle, meaning that claimants will remain in the universal credit system once they enter it what if a previously single claimant now lives with their partner with children?
With only 2% of the country covered by universal credit, those that move home are finding that their local Job Centre staff arent trained in the new process.
Furthermore, plans for the rollout of a replacement digital solution were recently abandoned by the Department for Work and Pensions (DWP).
So whats the way forward?
As reported in an article in The Observer newspaper, Brian believes that the DWP must realise two things: that the implementation must be one benefit at a time rather than collapsing six into one simultaneously; and that the approach must be truly incremental.
It needs to be accepted that even at a rate of one major step forward every three months, the 40 or so major dysfunctionalities of the existing systems will take around ten years to iron out.
Brian concluded with a worrying thought, adding that despite an increasingly automatic benefits systems developing over the next ten years, there is currently no clear roadmap for how government will get us there.
Image: By J J Ellison (Own work) [CC-BY-SA-3.0], via Wikimedia Commons