Women in Project Management SIG Spring Newsletter 2017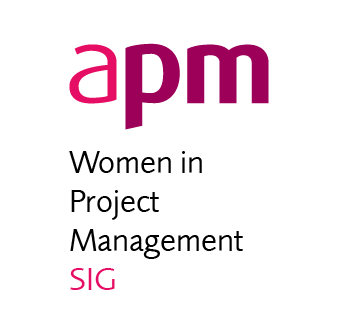 Women in Project Management SIG – Spring Newsletter 2017
Newsletter contents
A message from our Chair
Introducing the Women In Project Management committee
International Women's Day
Historical Women in Project Management
Update on pledges
P3M Africa
Links we like
Book reviews
Follow us
And Finally…
---
1. A message from our Chair

Well done and thanks to committee member Adeline who pulled off a successful IWD 2017 event (read more below). Adeline is now proceeding full steam ahead with our National Conference billed for 28 September in London. Save the date and book!  Also please contribute – we are holding our poster display where you can display a case study about your project sharing your contribution to its success and your lessons learned.  These posters will be displayed during the breaks.
WiPM is also celebrating the news that APM is now a Chartered Professional Body and we are looking forward to getting as many members of our SIG through to Chartership next year once the full application details is announced. On the subject of Volunteers, congratulations to the APM also on having successfully been reawarded its Investing in Volunteer Award.
Natalie and I have just returned from the Volunteers Forum in London where we learnt about the behind the scenes initiatives running at HQ. A highlight was to learn that volunteer fatigue is on the charity's risk register. The mitigation is that APM invests in events and activities that encourage and inspire the younger generations to volunteer. So with this in mind I would like to invite all those who consider themselves young to step forward and help volunteer to plan and organise our International Women's Day (IWD) event for 2018. The date will be around 8 March. The scope can be defined by you, the location(s) can be defined by you. Just step forward and let us know you want to be involved and we will see what evolves. There will be support available from experienced event planners and I know you will all have the project management skills to make this work. Gender is not a barrier to taking part and we welcome the male perspective on the event too.
Our networking created the opportunity to collaborate on a number of branch events, in particular London and the South East branches. They are interested in themes that will attract more women to the events as well as men. If you would like to volunteer and take part in the planning of these events do let me know.
---
2. Introducing the Women In Project Management committee
Each quarterly newsletter we will introduce you to members of the committee, what their key responsibilities are and why they joined.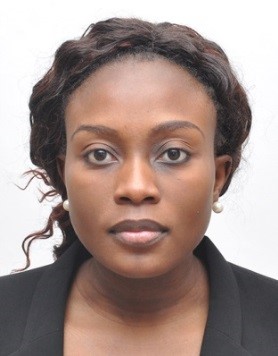 My name is Adetoun Abiola. I work as a Project Support Officer at Transport for London. I joined the WiPM SIG about two years ago with the aim of networking and learning from project professionals in different industries. It has been a very interesting experience so far, there is a lot to learn and so much impact to be made. Being a member of WiPM has helped me to improve my team working and organising skills. As an elected committee member of WiPM, my goal is to continue to support aspiring project professionals especially girls/women. I have been involved with WiPM events like the production of Women in Project Management video, organising International Women's day and two annual WiPM conferences.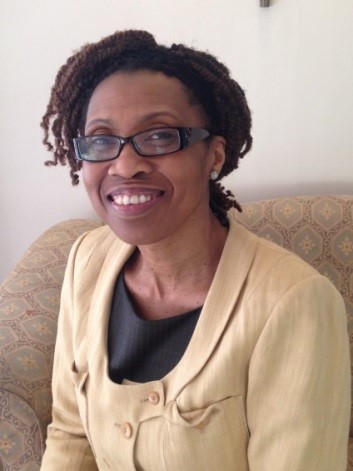 I'm Teri Okoro, a Chartered Architect and Programme Manager. I founded and run a design and project management consultancy. After attending WiPM's 10th anniversary and meeting many incredible women, I eventually joined as a volunteer a few years later then was elected as a committee member in 2010.  It was a pleasure to also attend WIPM's 21st anniversary as SIG Chair - a role I had for four years. I had served as the committee Secretary before then. I have been involved in arranging WiPM events, joint events with likeminded external groups such as We are the City, Women in Tech and Oxford University as well as the first International Women's Day event in 2016 and several Conferences. WiPM committee roles have been a great opportunity to develop my leadership, writing and public speaking capabilities. I now present at International Conferences.  I assisted to raise WiPM's visibility by setting up and initially managing the twitter account, preparing an annual newsletter, and also initiating and co-producing the WiPM video. Meeting WiPM members up and down the country during events has been one of the highlights of being on the committee. In addition to advising on the National Women in Management Conference, I now have a broader volunteer role promoting diversity.
---
3. International Women's Day
For 2017, International Women's Day called out to us all to #BeBoldForChange! To help forge a better working world, a more inclusive, gender equal world.  The World Economic Forum predicts the gender gap won't close entirely until 2186. This is too long to wait. Around the world, IWD can be an important catalyst and vehicle for driving greater change for women and moving closer to gender parity.  Visit their site to support the campaign and for access to some fantastic resources here:
A celebration of International Women's Day at Marshall ADG, one of the WiPM events to recognise International Women's Day this year was held at Marshall ADG.  Take a look at the video from the event here.

The event received lots of really positive feedback, some of which we've included here:
"I had an amazing time at Marshalls. I enjoyed watching the employees in action on the tour, and loved looking at the planes they were working on. I also found it fascinating to learn about the history of the company, and its safety procedures. I never knew that small objects falling in the plane could cause so much damage! The talks were inspirational, and it was great to see women with such influential positions in companies. Overall it was a fantastic day, and I was very pleased to win the book!
Sorry I made this so long, I had a blast and it's hard to summarise, I learned so much!"
"I went to Marshalls with the hope of finding out more about engineering as this is the career that I thought I wanted to follow. However it has really opened my eyes into a career in project management, it's also made me realise that you don't need to stick to one career. Looking around Marshalls was extremely interesting and has made me very interested in aerospace."
"It was really eye opening to see behind the scenes, what goes on and also see how big the place is and what amazing projects they do. I would also say that I really enjoyed all three of the talks and it was really helpful to see how successful they have been and how strong they were in that they were happy to change jobs when they didn't enjoy it anymore instead of staying in that job; what I mean is they didn't let what (to me) is the norm stop them from switching jobs if that was what they needed. That was really important for me."
---
4. Historical Women in Project Management

One of our committee members, Emma Wright, has commenced a piece of research on women in project management.  It seemed fitting to launch this in our International Women's Day themed Spring Newsletter.
"This research has been particularly difficult; there is a lack of evidence in terms of the availability of the information.  I propose that, due to the gender imbalance of the past, much work could have been undertaken by women and men jointly, whilst the credit bestowed on their male counterparts" explained Emma.
 
Emma has also encountered an additional challenge in that Project Management is a relatively new term.  She has therefore identified women who have displayed traits synonymous with project management skills (communication, leadership, organisation, negotiation, risk management….)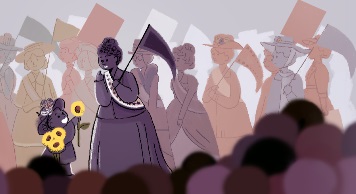 This quarter's featured historical women is Emmeline Pankhurst.
In 1903 Pankhurst co-founded the Women's Social and Political Union (WSPU) with a clear agenda focused on direct action to win women the vote.  Campaigning for women's rights, Pankhurst was a political activist and one of the original suffragettes. She organised groups, co-ordinated protests, and ran a shop. During WW1 she organised rallies for the war effort and set up a children's home.
---
5. Update on pledges



At the start of 2017 the WiPM SiG committee all made pledges in relation to a personal challenge for the year.  We thought it would be a good idea to revisit the pledges and see how we are getting on.

Adeline Daly pledged to do more public speaking.  Adeline confirmed that she has been proactive in achieving this, at the Marshall's aerospace March event and a seminar she ran internally in February.

Jeanette Pope committed to complete her RPP, and support other women achieves theirs.  The portfolio was submitted and accepted by the APM in February, interview to be held in April. 

After completing her MBA in 2016, Teri Okoro also achieved Fellowship of the RIBA, her pledge for 2017 was to achieve FAPM and launch a PM Africa network. She has achieved both but continues to work towards enhancing her PM accreditations.

Natalie Deane pledged to complete her APM PMQ which she has now completed.

What did you pledge to do?  How are you getting on with it?  Let us know on twitter: PM@apmwipmsig   #apmwipm
---
6. P3M Africa

Teri Okoro has founded P3M Africa a network for practitioners in Africa. You can join the LinkedIn group and twitter conversation @p3mafrica
She is keen to grow membership among P3M professionals delivering projects in Africa or based in Africa and engaging with women PMs.
She has launched a P3M survey to gather data on the diverse talent in the continent for a paper she is writing. If you deliver projects in the region participate via this link 
Send any queries to survey@p3mafrica.com
---
7. Links we like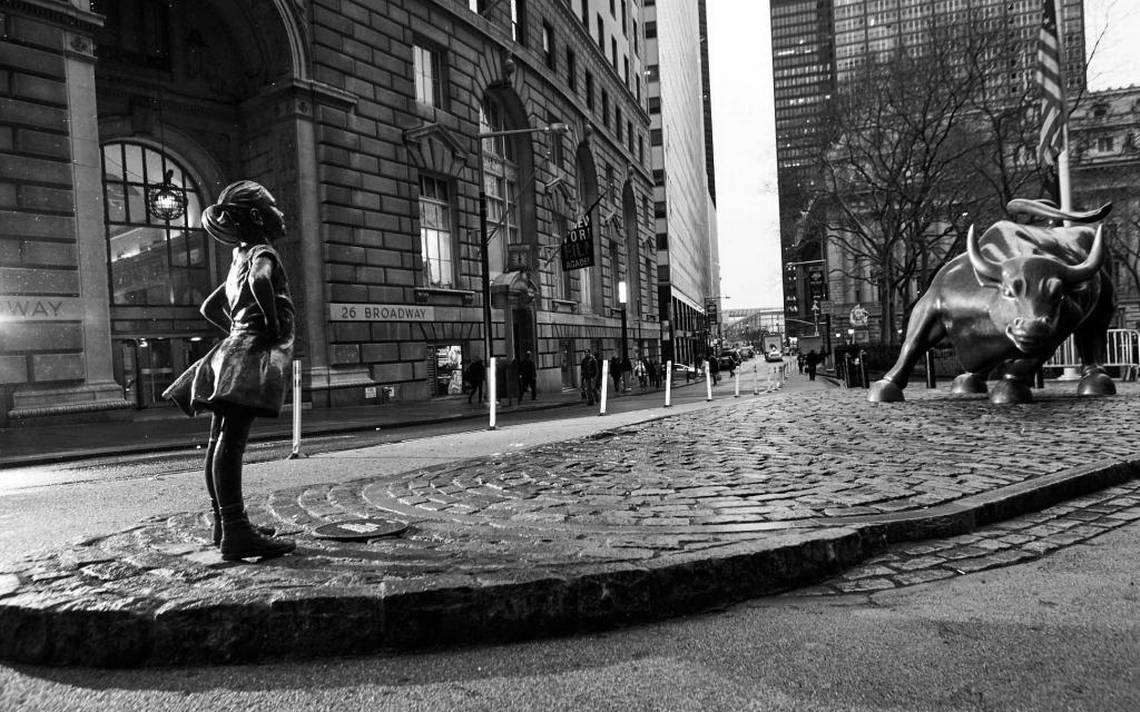 Each quarter in our newsletter we will include links to articles, webpages & blogs of interest to the members of our community.  For this Spring edition our recommended links focus on International Women's Day:

The Fearless Girl on Wall Street
The Wall Street firm State Street Global Advisors put up a statue of a girl in front of lower Manhattan's well-known bronze charging bull, as if to fearlessly stare it down, on Tuesday for International Women's Day. The statue, named Fearless Girl, is intended to highlight efforts to get more women on corporate boards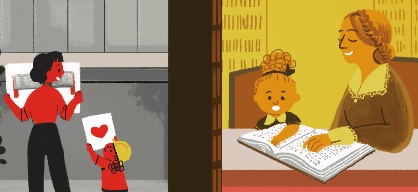 Google Doodles for International Women's Day
We all love a 'Google Doodle' (a special, temporary alteration of the logo on Google's homepage that is intended to celebrate holidays, events, achievements and people).  This International Women's Day, Google celebrated some of the female pioneers who paved the way to where we are today – take a look!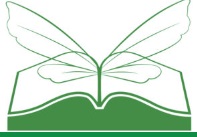 Book Fairies on International Women's Day
Book Fairies around the world share a love of reading and a desire to share books with others by leaving behind books for people to find and encouraging this behaviour going forward. 

Book Fairies celebrated International Women's Day by hiding copies of Our Shared Shelf books.  Emma Watson hid books around places of significance to women and the feminist movement.
---
8. Book Reviews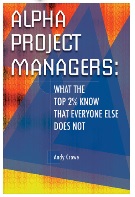 Read any good books lately that you'd like to share?
Alpha Project Managers: What the Top 2% Know That Everyone Else Does Not
Debunking misconceptions surrounding successful project managers, this source builds upon a landmark survey of more than 800 project managers from around the world to highlight the traits that make them stand out in the minds of their teams, senior managers, customers, and stakeholders.

Emma Watson's year in books
This year, the British actress and feminist icon released her 2016 reading list on Goodreads for all of us to enjoy. This list includes 39 books, the genres of which range from fiction to nonfiction, memoir to criticism.
Legacy by James Kerr
Fantastic leadership book drawing on the practices of the All Blacks.
Womenomics
Following the success of Lean In and Why Women Should Rule the World, the authors of the bestselling Womenomics provide an informative and practical guide to understanding the importance of confidence—and learning how to achieve it—for women of all ages and at all stages of their career.
---
9. Follow us
You can follow us on social media



Join the debate on our linked In group: APM Women In Project Management SIG

Follow our achievements and celebrate success on Twitter APM Women in PM@apmwipmsig  #apmwipm

We are currently at 872 followers that's up since the 700 we had at last quarter's newsletter – help us get to 1000 in 2017….  

Let us know your ideas, what you think of the newsletter, our webpages & all our social media channels.
---
10. And finally…
We've had so much fantastic material for this quarter's newsletter it's been a challenge to fit it all in.  Thank you to all the contributors, I'm already looking forward to the Summer newsletter.

Jeanette Pope
WiPM SIG committee member & proud editor of our newsletter