'World Class' project management at APM Conference 2016
The award-winning APM Project Management Conference will look to make you, your organisation and our profession 'world class'.
Returning to Kings Place in London on Thursday 21st April 2016, the all-day event will look at how we can change our mindset to go beyond good practice, surpass best practice, all the way to being World Class.
To mark the occasion we have now released early bird rate tickets that will allow you to save up to £191 by booking your place today.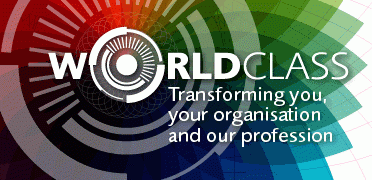 At the APM Project Management Conference 2015, writer Matthew Syed exposed the myth of talent. Talent, he said, is not a gift you are born with, but a status achieved through sustained, high-quality practice.

If a simple change of philosophy opens limitless possibilities, what could a change of mindset towards projects, programmes and portfolios mean for our economy, environment and the society we live in?

Thought-provoking speakers from inside and outside the profession will look to explore how this transformation takes place with the APM Conference 2016 focusing on three key areas at an individual, organisation and profession level.
How can you personally transform to become a professional regarded as being amongst the best at what you do?

How do you galvanise people, build commitment and transform your organisation, department or team?

What makes a world-class profession, recognised and respected for what we do and what we offer to society, the economy and the environment?
For an idea of what to expect watch interviews with speakers from this year's event and see why the APM Conference is known for attracting some of the world's most influential and thought provoking speakers.
Previous speakers include Dr Ben Goldacre, award-winning Commonwealth Games champion Matthew Syed, Prof. Eddie Obeng, Prof. Richard Wiseman, Sir Peter Gershon, Tim Banfield, Dr. Edward Hoffman, Richard Noble OBE, Jeremy Beeton and Financial Times'"Undercover Economist": Tim Harford.
Join us on Thursday 21st April for an opportunity to stay up to date with the latest techniques to help transform you, your organisation and the profession into becoming world class.
Network with the most senior figures in the profession helping raise your profile and also discover how the latest products and services can generate a competitive advantage to your business by visiting our exhibitors on the day.
To stay up to date with the latest APM Project Management Conference news follow @APMProjectMgmt on Twitter and search #apmconf