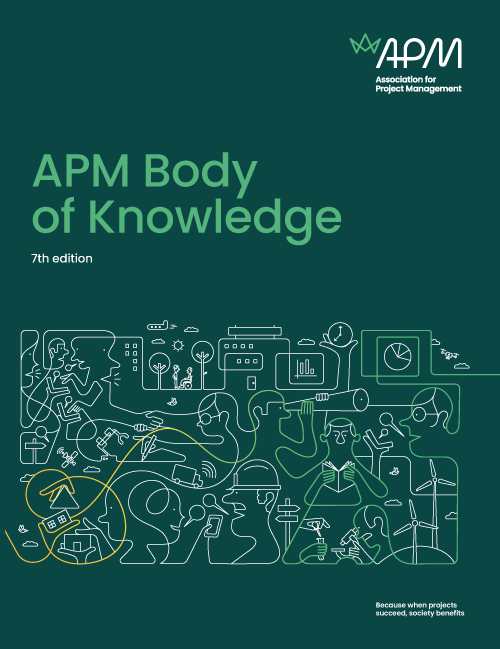 Free PDF download for members
APM Body of Knowledge 7th edition
Digital copy

£44.00
Description

The APM Body of Knowledge is a foundational resource, providing the concepts, functions and activities that make up professional project management.

It seeks to reflect the developing profession, recognising project-based working at all levels, and across all sectors for influencers, decision makers, project professionals and their teams.

Key features include:

An extended life cycle structure from the strategic case for projects to the delivery of benefits.
An expanse of topics covering iterative and linear life cycles, personal wellbeing, PMOs and other strategic functions.
Over 200 recommended reading materials, including APM publications, that professionals can use to expand their knowledge.
A comprehensive glossary of key terminology that run throughout the book, from topic to topic.
Reviews

"As a foundational resource, written by the profession for the profession, we hope you find the content informative and useful in guiding your endeavours to deliver beneficial change through the management of projects, programmes and portfolios."

Dr Ruth Murray-Webster, editor, APM Body of Knowledge 7th edition
Details

Author: APM 
Publisher: APM
ISBN: 978-1-903494-82-0 
Price:£49.95 
BOK 7 Engaging stakeholders pack