Corporate Partner Case study – Computacenter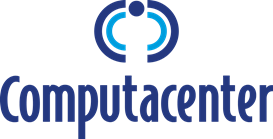 What is your company name, what sector do you operate in and how long have you been a corporate partner of APM?


Computacenter plc is a British multinational Company that provides computer services to public and private-sector customers. We have been a partner of APM for almost 3 years.
Why did CC become a Corporate Partner of APM?
As part of Computacenter's ongoing development, it is critically important that our people deliver to the highest possible standards. In order to help us raise the professional standards and the collective capability of our Project Managers we have been pro-actively investing in training and development and associated tooling. As a cornerstone to this investment, the APM has provided support, collateral and guidance to help define and drive this improvement. In choosing to work with the APM we considered several external professional bodies and decided that the APM was the most aligned to our Corporate values, supported our delivery approach and was best suited to enable our aspirations and to help us to define our standards.
What challenges or opportunities have APM helped with/overcome?
As part of the development of our Project Management community, Computacenter has made a significant financial and strategic investment in building a new Academy to provide the framework against which we measure our project manager's professional standards. The APM has been able to help us to validate our approach, the standards used and the training investments needed.
Access to the BOK, professional events and other materials via the website also supported the creation of our targeted Academy 'Development Solutions' which now underpin the activities in the Development Plans across our Practice. We use the Academy, supported by APM as part of our externally facing collateral that helps in attracting Future Talent. Our 'APM Accredited' status has also been included in our publications as a positive part of our Practice EVP.
How does the corporate partnership programme benefit CC employees?  
The partnership with APM has helped us support our Project Management community. We've used the information to define our professional standards and offer our people a clear line of sight of what's expected from them, to then help them to understand where they should focus their development effort. Access to current and relevant Project Management information, training and SIG events then underpins our self-driven learning culture and our Academy, so that our people have access to appropriate collateral to help them to progress and improve.
Why would you recommend that other organisations become Corporate Partners of APM?
The support that being a Corporate partner has offered to CC around the definition of professional standards has helped with raising the profile of and wider recognition of Project Management as a profession. Having an independent, trusted, external benchmark to check standards against and to provide support and input has been extremely useful with the advantage of enabling further credibility in the marketplace. These benefits and the ongoing access to supporting information have been really beneficial to Computacenter and it's clear  how those and similar approaches could equally benefit many other organisations.
"I use our Academy to direct my learning towards the experience I needed for the next grade and to support my general learning.  I also use the AMP webinars and other collateral on their site to help me with my development. The sessions help me to keep my project management skills sharp, and for opening my eyes to current tasks that project managers do that I haven't yet had any exposure to. Knowing that we are accredited by an external body gives me confidence that I am seen as professional in my field."
Isobel Ferris – Computacenter Project Manager
"For me the benefit of being aligned to the APM is that is gives us access to webinars which enable us to complete CPD which in turn helps us to remain up-to-date and relevant to the changing environments of the modern world. It also allows us through the competencies to align our development of our Project Managers to a National framework for Project Managers."
Gail Newboult – Computacenter Practice Lead