APM Systems Thinking SIG chair interview
Interview with Dr Michael Emes MEng PhD MIET MAPM MINCOSE, APM Systems Thinking Specific Interest Group (SIG) chair.
Why is systems thinking important to you?
Systems thinking helps me get to grips with challenging problems. Having too narrow a focus leads to solutions that aren't effective in the long term. I've learnt this from my project work, from teaching and from research.
How is systems thinking relevant to the project managers of today?
To some extent, systems thinking is part of project management's DNA. Projects are systems of activities with critical inter-dependencies and 'hard' systems thinking can help to optimise projects to minimise use of resources for example. But systems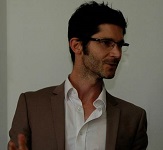 thinking really adds value when you realise that the world of projects is imperfect and uncertain, not deterministic, and has a significant human dimension where 'soft' systems thinking comes into play. Not only do tasks often take longer to complete than anticipated due to unforeseen events and re-work, but we often start projects without a clear understanding of what the project's objectives are. Systems thinking gives us the tools to attempt both complicated projects (with many interfaces and distributed supply chains - such as building a new aircraft) and complex projects (where stakeholders don't agree on the fundamental objectives - such as building a new runway for London or using IT to deliver improved healthcare services). Ultimately, systems thinking helps us to do a better job of managing risk and project scope.
Why have you decided to be involved with this SIG?
A few years ago my group at UCL conducted a short project to reflect on what we had learnt from nearly 50 years of experience delivering space projects. We felt that one of the critical success factors for projects was having an integrated approach to systems engineering and project management. Our MSc teaching and commercial training courses have embedded this philosophy, so it was natural for me to want to be involved in the Joint Working Group that was set up between the APM and the International Council on Systems Engineering (INCOSE) in 2013. The SIG is an evolution of this Joint Working Group and its creation reflects the growing interest in this area.
What should the APM community hope to gain from this SIG?
Through the SIG we hope to develop our understanding of what systems thinking can offer to different types of projects and to communicate these insights to the APM community. We will build on the work of the Joint Working Group in which we identified areas of common interest between systems engineering and project management and areas where closer integration between systems engineering and project management could add value.
What do you personally hope to achieve with systems thinking?
I firmly believe that the application of systems thinking is necessary to tackle the world's toughest projects. Systems thinking can help to improve decision making, improve cost-effectiveness and improve stakeholder satisfaction. I hope to benefit from systems thinking in my own projects, and to help others to gain the benefits of systems thinking through my teaching and through the SIG.

What steps can be taken now by project managers who are interested in integrating systems thinking in to their work?
There are different levels of systems thinking that can be applied. At the simplest level, project managers should challenge themselves to recognise key inter-dependencies in projects and to recognise that a project does not exist in a vacuum - there's always a bigger system out there that will constrain the project and for which the project should deliver value. If managers want to invest more time in systems thinking they could look into understanding system dynamics and the re-work cycle to improve the quality of their estimation. Or if they are more interested in stakeholder management and requirements definition for complex projects they could look into soft systems methodology. I expect the SIG will produce short guidance material on these and other subjects in due course.
When did you first become involved with APM?
At UCL we've been teaching APM accredited project management courses for over 15 years, and around five years ago I was asked to join the team that delivers this programme. Doing the PMQ exam and joining the APM seemed a natural progression.
How will your current work inform the work you do with systems thinking and APM?
I lead a new MSc programme in the Management of Complex Projects which is inspired by the concept of applying systems thinking to project management. We also have sister programmes in Systems Engineering Management and Technology Management, with a total population of around 50 MSc students and 5 PhD students (with a mix of part time and full time students). By developing MSc programmes and supervising research projects, we build our understanding of how systems thinking is used and can be used to improve project performance.
What motivates you?
Getting things done - and the prospect of making things work better tomorrow than they do today.