EC Harris senior project manager speaking at conference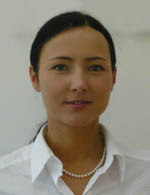 APM is pleased to announce that EC Harris senior project manager Barbara Chomicka will take to the speaker podium at the APM Project Management Conference in London on 13th June.
Barbara, who joined EC Harris in May 2010, has a background in the design and delivery of complex, high-profile mixed-use and aviation projects. Barbara provides global leadership across the IACCM construction and engineering community promoting areas such as industry-specific research, mentoring, program development and many other points of value related to the global construction and engineering sector.
Her body of published works demonstrates both wide range and status as an international authority on stakeholder, design and quality management in complex project environments.
Inspirational speakers
APM continues to add some of the professions most influential figures to the speaker line-up, which also includes:
For more information on the event visit the APM Conference webpage. The full programme will be announced soon.

Book your place
The conference theme of Adapt! will call on the profession to adapt its thinking to address the growing expectations of society. A society with a growing intolerance to failure and that expects a world in which all projects succeed.
Adapt! will focus on flexibility, resilience and evolution. Topics that reflect the new benchmarks that 2012 set, the growing demands of customers and the more for less culture which is challenging how we think and act.
To see why the APM Project Management Conference is known for featuring the countrys most innovative and groundbreaking projects watch interviews with speakers from last years conference including Virgin Galactic, London 2012, NASA and Crossrail.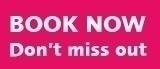 APM members
Standard rate: from 1st April 2013
375 per person*
APM non members
Standard rate: from 1st April 2013
485 per person*
If you would like to make a corporate or group booking, please contact the APM membership development team on: 01844 271 682.
*All prices are exclusive of VAT. Cancellations will be subject to a booking charge and no refund will be made after 5pm on Thursday 30th May.
Ibis Trading Ltd, registered in England No: 6536096, is a subsidiary of Association for Project Management, which is registered as a charity in England & Wales (No: 290927). Registered Office: Ibis House, Regent Park, Summerleys Road, Princes Risborough, Buckinghamshire HP27 9LE.