First PPQ candidate completes qualification
Jim Mulcrone has scored a project management world first by achieving the new professional qualification from the Association for Project Management (APM).
A project manager with Defence Equipment and Support (DE&S), part of the Ministry of Defence (MoD), he is the first person to pass all four papers of the Project Professional Qualification (PPQ), regarded as the most comprehensive assessment of professional project management capability available.
Jim took part in the pilot for the modular-based qualification, taking and providing feedback on the first of the four papers. He had no hesitation in continuing to complete the subsequent papers.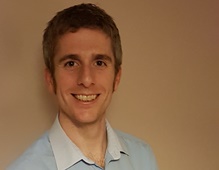 "It made sense to continue and I enjoyed the exams, which were problem-solving rather than recollection," he said. "The qualification tests applied knowledge and experience, which was refreshing, and it was a valuable opportunity to step back and consider what I actually knew.
"As you progress in your career, you should be able to demonstrate competence through qualification. I would thoroughly recommend others to take the PPQ and as it becomes more established it will be an even more widely recognised level of competence."
Jim has been a project manager for 10 years and currently working on a project for the search and rescue capability in Cyprus sovereign base areas. He is 'absolutely focused' on achieving APM Registered Project Professional (RPP) status and passing the PPQ is a major stepping stone towards that goal. It also gives him full membership of APM, giving him the right to put MAPM after his name.
The PPQ is based on the APM Competence Framework 2nd Edition, giving employers confidence that candidates have gone through a robust assessment of capability and that they will end up with a high quality professionals.           
This is recognised by MoD. Congratulating Jim on becoming the first to achieve the qualification, Deputy Head of Profession and DE&S Project Management Corporate Function Manager, Mark Hawkins , MAPM RPP, said:
"This is a great 'first' for the MoD and APM as well as for Jim. The additional skills and knowledge that he will have gained in undertaking this can now be put into practice within the organisation and will help us to achieve our objective of being a world-class delivery organisation and the partner of choice for our customers.
"We hope this will encourage others within DE&S and the wider MoD to undertake this new qualification as part of their project, programme and portfolio continuous professional development."