Road to Chartered series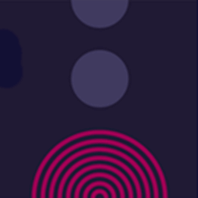 What does it mean to be Chartered for individual APM members and the profession at large? This central question is the subject of a series of thought-leadership papers released over the last year, aimed at exploring the opportunities and obligations facing the newly-Chartered APM.
Becoming Chartered is recognition of a major step-change for our profession. But with this higher profile and status come greater responsibilities for both practitioners and the profession as a whole. This transition offers us the chance to review the component parts of our profession and ensure we modernise and reform where needed.  
"The award of Chartered status to APM is tremendous recognition for a relatively new profession that now makes such a significant contribution to social and economic well-being. I hope you enjoy and contribute to the debate through this and subsequent papers we publish, and help to set the direction of travel for our new Chartered body," commented APM chair, John McGlynn.
A number of themes will be explored in future Road to Chartered papers, including the role of volunteering, ethics and behaviours, nurturing talent, developing the next generation of project managers and the importance of continuing professional development. 
The papers aim to give members and other interested stakeholders a greater insight into what becoming Chartered means," said David Thomson, APM head of external affairs, who is responsible for overseeing the development of the Road to Chartered series. "They will also help explain the transformation APM is experiencing as it evolves into a fully-fledged Chartered body."
 "We also want these papers to act as a springboard for debate as we evolve as the Chartered body for the project management profession," David concluded.