Christmas is the ideal time to take your next step towards chartered status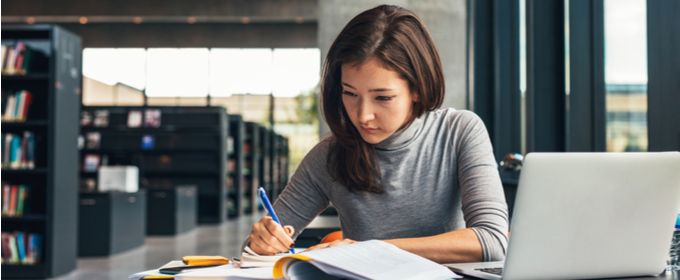 With the festive break just around the corner, Chartered Project Professional (ChPP) Kailash Sunneechurra explains why it may be the perfect opportunity for anyone aspiring to ChPP status in 2021 to plan the next step on their journey.
I started my career as a design and manufacturing engineer in the aerospace industry approximately 17 years ago. Therefore, my development into a project manager was largely based on experience accumulated over several years of practice. In fact, my initiation to the world of project management began during the time I spent working as an engineer. It was only during the process of achieving an engineering chartership that I really understood that a Chartered Engineer also needed to demonstrate evidences against the core project management competences.
After progressing through the engineering hierarchy over a period of seven years, I decided to embrace a broader aspect of the work as part of my continuous professional development. I moved away from the deep technical work to develop an appreciation of the entire project lifecycle from concept definition of a product through to in-service offering and benefits management. This further developed my organisational, planning and people leadership skills while deepening my domain knowledge in areas I only previously interfaced with. I obtained a formal project management qualification by successfully negotiating the APM Project Management Qualification (PMQ) in 2015, upgraded to Full Membership in 2018 and was awarded chartered status in September 2019.
Both the qualification and recognition were important to me, as they were driven by a personal ambition to be independently assessed as a project manager who has attained the required level of technical knowledge, professional practice and ethical behaviour.
The ChPP application has allowed me to complete that journey, identifying my technical knowledge and experience through the process and helping summarise that into this recognition. On top of the obvious personal recognition from my peers, the ChPP status provided a level of assurance to my customers of operating to a high standard while maintaining a competitive edge. Achieving membership with APM also meant that I could stay informed of the latest project management developments and offered a great opportunity to learn and share best practices from within and across industries.
The journey to chartered status
The application process for ChPP status is a big undertaking of personal development time, not just through the written application, but preparing for interview and ensuing professional development. I personally enjoyed the process as it gave me an opportunity to reflect on everything I have achieved with the great teams I worked with to delicately strike a balance amongst time, cost and quality while delivering the customer requirements.
My starting point was to treat the application process as a project, with a known deadline based around the submission timeframe. I then familiarised myself with the chartered standard, assessing myself (honestly) against the competencies. I used the APM project matrix tool to decide my projects while ensuring that they would meet the five minimum criteria. The key is to leave 'hooks' on the project descriptions which will be then expanded as competency statements. In parallel to this, I also attended the free clinics offered by APM, which were based around both the submission and interview processes for any additional tips.
As part of the application process, I worked in a small group to accommodate peer-to-peer critique of my submission, to ensure I had answered the questions and met the criteria for the projects and competencies. Although not specifically written in the guidance material, you may find it appropriate to equally spread the competencies between the number of chosen projects. I found it helpful to effectively 'tackle' one competency at a time within a strict word count until the entire suite of 12 was completed.
My written submission was then assessed and I was required to re-submit based on some very helpful feedback from the assessors, largely around clarifying some of my statements to objectively meet the criteria. I re-submitted my application within a week and I then progressed to the final interview stage.  The interview itself was rigorous, lasting for two hours (for Route 3), and based around professional practice of six competencies (of the submitted 12), followed by an assessment of my technical knowledge in four of the six competencies before eventually closing with a discussion around ethical behaviours. The assessors were very systematic in their questioning and went into lots of detail on the competencies. It was an open and honest conversation among three project professionals with an added bonus that my assessors were not from the same industry as I was, which brought about objectivity. I was then informed of the panel decision a few weeks later and subsequently joined the ChPP register.
The Christmas break could not have come at a better time for many of us. With everything going on, it also offers a great opportunity to reflect on all your successes and plan your own route towards Chartership. If you are about to embark on this journey or you have already started it and need a little bit of motivation, I wish you all the best and I hope that my own story has provided you with sufficient insight about the process to get going. In the meantime, I wish you a merry Christmas and a Happy New Year.
If you'd like additional advice or information about becoming a Chartered Project Professional (ChPP), get in touch with us – info@apm.org.uk
You may also be interested in:
Image:Jacob Lund/Shutterstock.com