How to pass an online project management qualification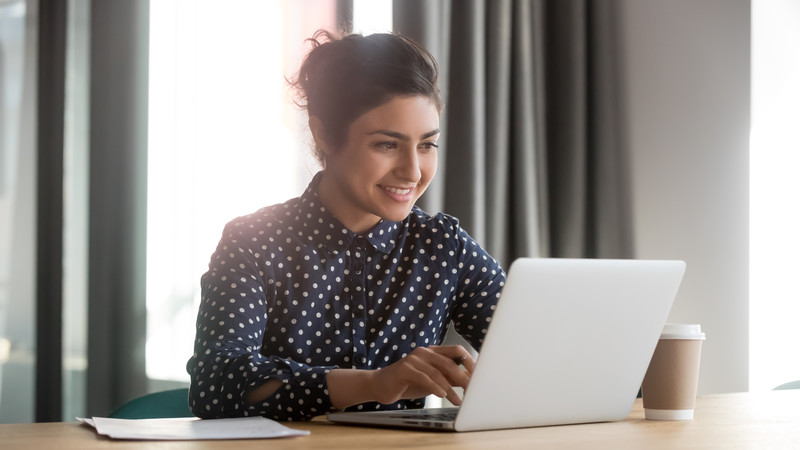 Earlier this year I was given the opportunity to take the APM Project Fundamentals Qualification as part of our staff training and development programme. As the director of Education and Lifelong Learning, I'd seriously question my career choices if I hadn't jumped at the chance to understand more about the project profession, develop my own learning and, hopefully, gain the introductory project management certification.
The two-day online project management course was very helpful preparation and the practice tests gradually eased me back into that exam headspace. I even enjoyed spending time studying again. What I wasn't expecting was the return to pre-exam nerves as we got closer to our allocated exam time.
This may sound obvious but an at home online exam just isn't the same as walking into an exam room and sitting down at a table to complete a paper answer sheet, or logging onto a computer provided by the exam centre. Everything has been taken care of for you in that situation; you just take a seat, follow the instructions from the invigilator and go.
The pandemic and resulting government guidelines meant we were all working from home so the course and the exam were completed at home using a laptop. This was straightforward enough in theory as we've had long enough to get used to remote working but the aspect I'd given less consideration to was the preparation and system checks for the actual exam. Thinking about it now, it's obvious - I was doing an exam at home so for the examining body to be reassured that I do this under the appropriate exam conditions was reasonable and necessary.   
There's a whole range of checks to carry out in advance when taking an exam at home including software updates, security settings, microphone and camera testing, and Wifi speed. In addition to these checks, you have to download an app onto your phone and, just before you start the exam, use your camera to scan the room. Weirdly, this made me quite nervous.
My tip would be to think about what's in your room and give yourself time to move things. I was probably being a bit paranoid but for me that involved picking up the entire contents of my desk at the last minute and throwing them on the bed in the next room. We've also got a noticeboard on the wall next to the desk at home and it's full of all sorts of personal nonsense. Thanks to a conversation with a colleague who told me how she covered some shelves up, I rushed out again and found the nearest thing to hand – a bath towel – and threw it over the noticeboard.
This might all sound a bit over the top but having got this far, I wasn't leaving anything to chance – did I really want our list of holiday destinations and things to do if we ever get the chance to travel abroad again being a cause for concern from the invigilator? 
In the end the whole thing went fine, the system worked well and there were no glitches, but it wasn't down to luck. It was about being prepared, and having gone through it, I can say; it's stressful in a new way. So if you want to take a project management qualification online, here's my advice:
Mentally prepare for being online at home
Completing self-study and doing revision is something we're pretty used to when it comes to exams, but it feels different taking an exam online, especially in your own home. It's new for most of us so prepare yourself to avoid chucking things out of the room at the last minute.
Read your emails, then read them again
You will get a lot of emails prior to your exam. There is good reason for this, and I strongly recommend reading them properly and carefully so you don't miss any important information.
Give yourself plenty of time to do what you need to do
And that includes reading the emails. But also watching the support videos and doing the exams checks. By time I mean days – don't leave it until an hour before the exam because it might take longer than you think.
If you're not sure, just ask
There's a whole team of friendly people who can support you. You don't have to be a tech wizard to figure this out and no one is going to judge you if you ask for help.
Get into study mode as you normally would
It's obvious but a must. Getting ready for exams and learning is easier for some than others but remember to revise and understand the subject matter as best you can.
Slowly but surely we seem to be emerging from our state of lockdown and life lived online. This is fantastic but some of the things we've learned, and the developments and progress we've made are here to stay, like online exams, so it's well-worth taking the time to figure out how to make them work for you.       
Explore our wealth of resources that can help you get to grips with project management.       
You may be interested in: